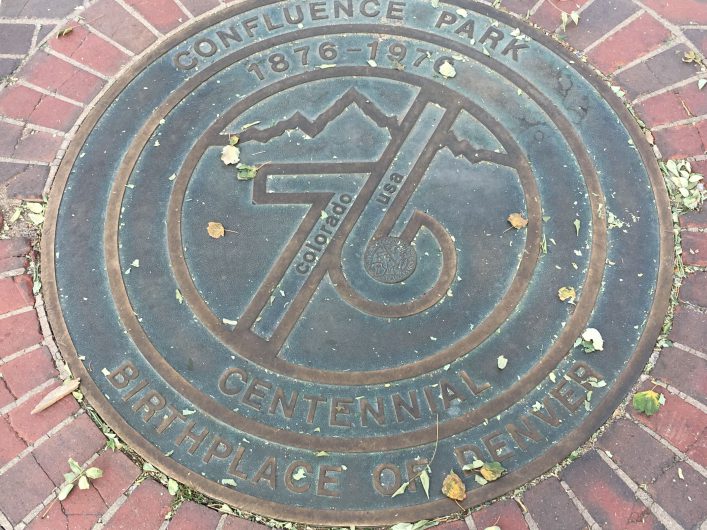 As I mentioned in my opening post, this year, I was one of the very lucky recipients of the UCISA bursary scheme, which has allowed me to be in Denver for the 2018 Educause conference.
Today is the day before Educause 2018 gets underway in earnest. The Tuesday is characterised by a mixture of pre-conference workshops (additional registration required) and user group meetings. The workshops cover a diverse range of topics such as GDPR, digital storytelling, procurement, portfolio management and many more.
My day began with attending a CampusM user group meeting. CampusM are one of Loughborough University's educational technology partners, supplying the Loughborough University mobile app to give students access to key information on their mobile, including the University VLE, lecture capture, digital registers and mobile timetables.
It was interesting to compare and contrast approaches to the mobile app with Universities in the US who were in attendance, and the different drivers for using a mobile app with students. The supplier also shared some highlights from the product roadmap, and the audience were discussing some of the potential uses for the new features, as well as sharing stories and experiences from our implementations of the product. A very useful session and I hope that all of the international attendees found the unique chance to share experiences with very different institutions as useful as I did.
Following on from that I attended the Oracle Executive Summit. Oracle powers some of our key corporate systems, and this panel session featured experiences from a range of US Universities, telling the story of how IT and business leadership collaborated to leverage the process of migrating key enterprise applications to the cloud to build their overall capacity for innovation and achieve substantive change. We heard what prompted the innovation, how they transformed their institutions, and some of the benefits that they have achieved so far. A number of US institutions appear to be moving away from on premise computing, so it was interesting to hear their cloud migration stories.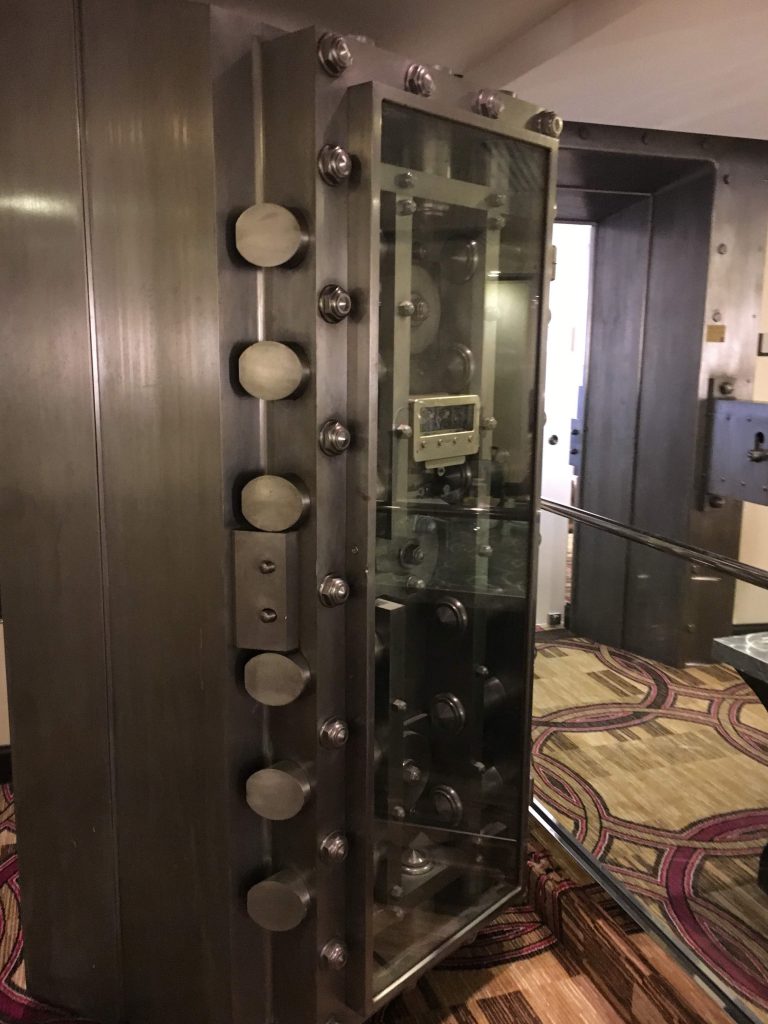 Oh, and if you're wondering about that photo above, one of the meetings was held in a Denver hotel that was built inside the former Colorado National Bank. During the renovation, they added two new floors to the building, whilst retaining most of its features, including the three-story atrium with classical marble colonnades and 16 large murals depicting the life of Native Americans on the plains. Three of the bank's massive vaults were also retained, including the basement meeting room where we spent some of the day. The thought of doing some kind of Ocean's 11 re-enactment did cross our mind.
Tomorrow, the conference begins, with over 8,000 people here in Denver ready to attend. That number is just a little bit mind boggling, and it has increased by 1,000 since my estimate yesterday, as the official figures have become available…