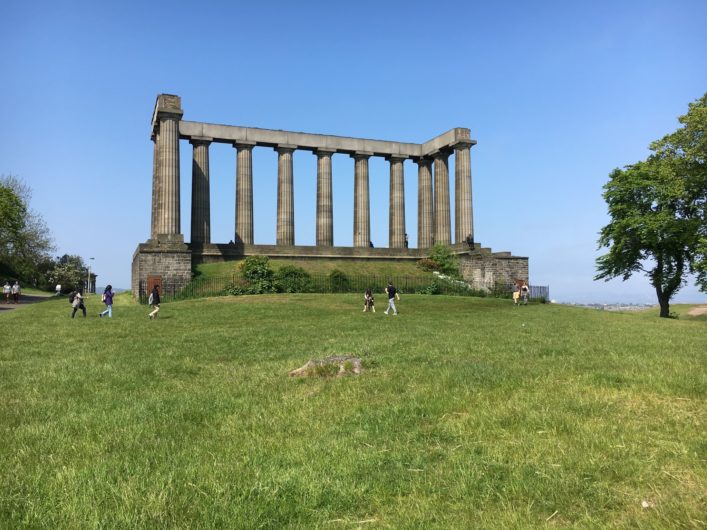 Next month sees the 2019 ALT annual conference (in its 26th year) arrive in wonderful city Edinburgh for the third time. I thought I'd do a little look back to my past ALT conferences, along with a little preview of this year's conference.
I've personally been attending ALT-C since Manchester in the year 2000 (when we all met up, in the words of Jarvis Cocker). There was a fountain down the road, but I didn't see anyone there. I presented a session with two colleagues on our nascent VLE (called Learn, as it still is nearly 20 years and numerous changes later).
There still wasn't anyone at that fountain in 2009 when I returned to the conference, having shed responsibilities for looking after e-mail systems and other things that I'd picked up in the meantime, and was concentrating on learning technologies again. This was the year that the VLE was declared dead. Ours is still going strong, how about yours?
I met lots of great people in and around the conference, and started to build my personal learning network of colleagues from other universities, many of whom have become friends who I bump into at different events around the country. I'd also signed up to be a "conference reporter" for the ALT newsletter. I chaired a couple of sessions at the conference for the first time.
I was back at the conference again in Leeds in 2011, making more friends and getting actively involved with the conference on social media with a flurry of tweets. I chaired another session or two, and after the conference I expressed an interest in becoming a "web participation co-ordinator" for the 2012 conference in Manchester.
Fast forward to December 2011, and myself and James Clay pitched up to Bloomsbury to meet with other members of the "programme committee executive" including conference co-chairs and now long time ALT friends Julie and Sarah. I reviewed papers for the conference in 2012, and I also chaired some of the first PechaKucha sessions that year. It was a great conference with lots of online participation. Here is James Clay trying to blind us all with a camera flash…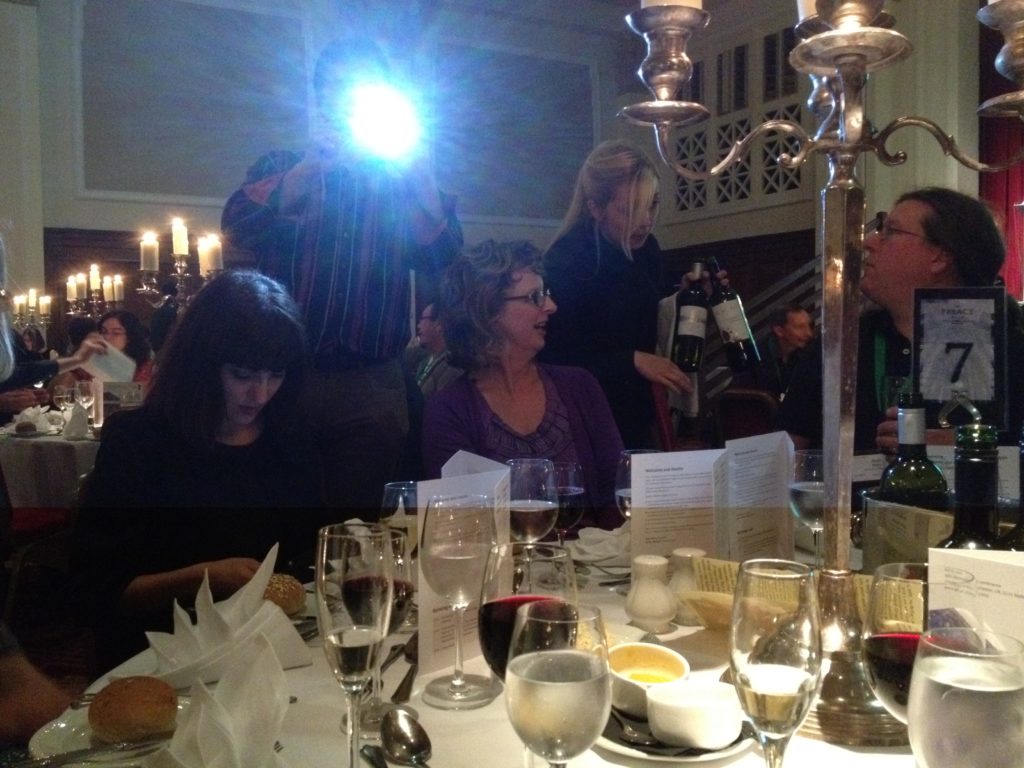 Early in 2013, I was invited to become "lead for online conference delivery". The conference was at Nottingham for the third time, and I was reviewing papers again, chairing a session or two and beta testing Martin's new conference web site. I wrote a briefing/FAQ for the team of us moderating sessions online. We also did some live broadcasting sessions, building on earlier "back channel" work by James Clay and Darren Moon. I was supposed to interview one of the keynote speakers for this, but they pulled out at the last minute. I still have all of my research and notes for that interview. Instead, Thom Cochrane and I had an impromptu chat which was broadcast live and saved for posterity.
I still have that shirt, it might be time for it to be retired.
In 2014, the conference arrived in Warwick for the first time. Once again I found myself reviewing papers, beta testing Martin's even more new and improved conference platform and moderating more sessions online as the conference expanded again to give remote participants an even better experience. The first keynote looked at designing university education for 2025, and Catherine Cronin followed that with openness in education. Audrey Watters opened the final day with a romp through literature and the cultural history of educational technology, covering topics from teaching machines to monsters.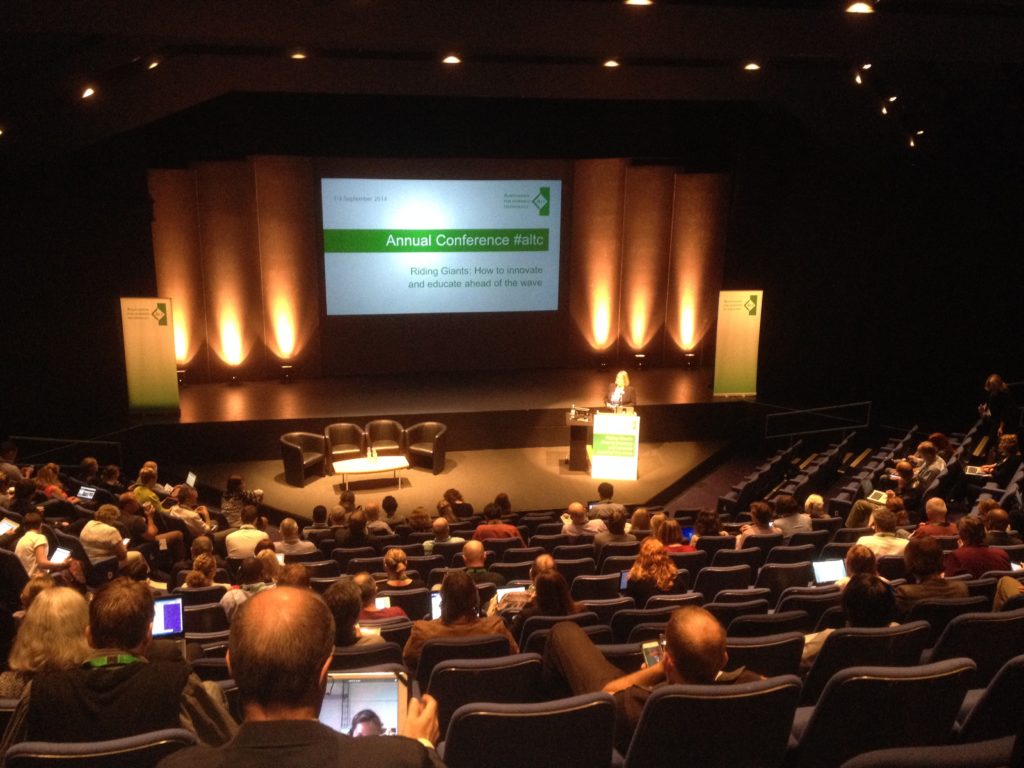 The direction changed a little in 2015 as the conference returned to Manchester again. We did a lot of live tweeting from the main @A_L_T account on Twitter, which I think was a plan devised to knock me off the top of the "top 10 conference tweeters" charts 🙂 This was the year that the "social media dream team" of myself and Lorna M.Campbell formed, and we've been live tweeting and photographing (with lots of help from Chris Bull) the conference every year since.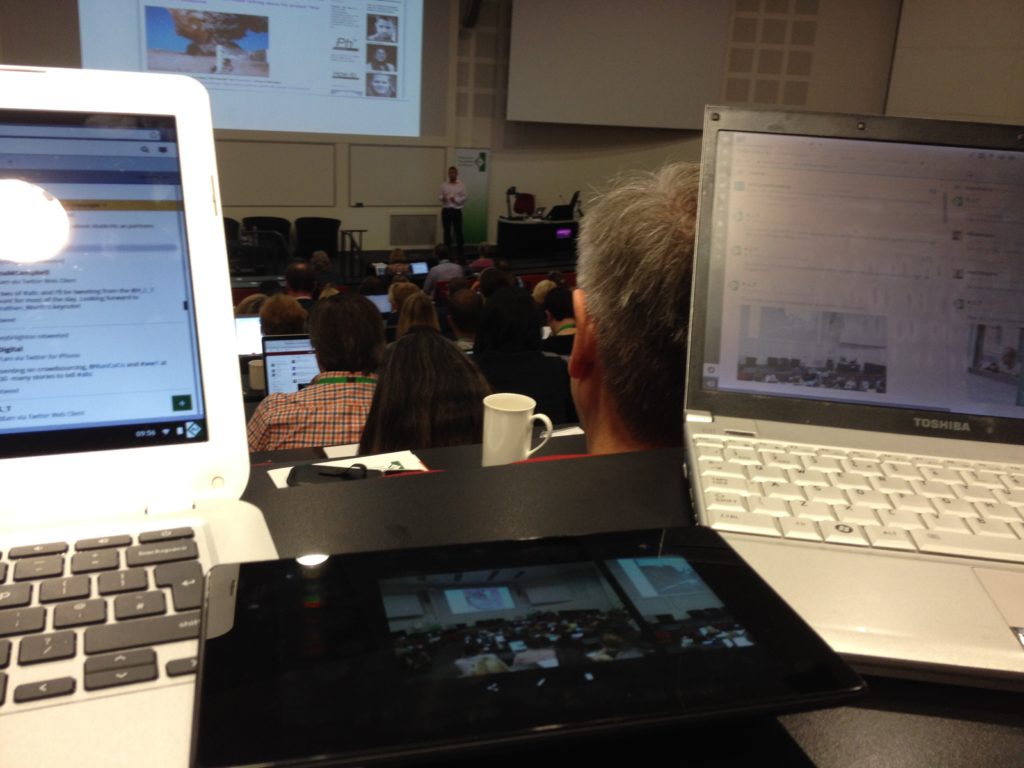 Off to Warwick again in 2016, where conference chairs Nicola and Alex got everyone involved with some game based learning. The dream team were temporarily disrupted as a faceless university travel agent had booked Lorna on the wrong flight, but we were soon reunited with fingers flying across keyboards, trying to capture the feeling and spirit in the room and share it with the world.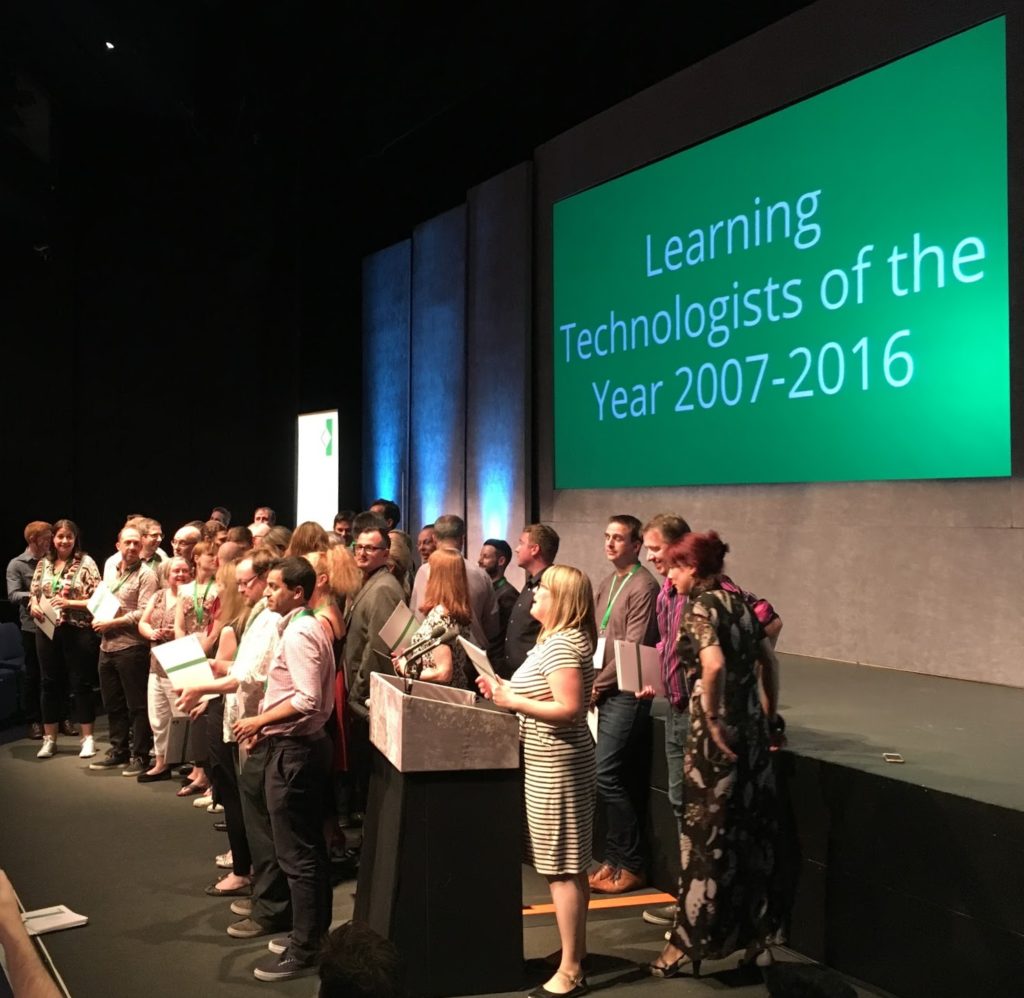 A new city in 2017, former European capital of culture, Liverpool. As a lifelong Liverpool FC fan, I was very much looking forward to this one in such an historic city. The dream team were delivering once more, knocking out hundreds of tweets each day in order to connect participants on site with those who were not attending the conference.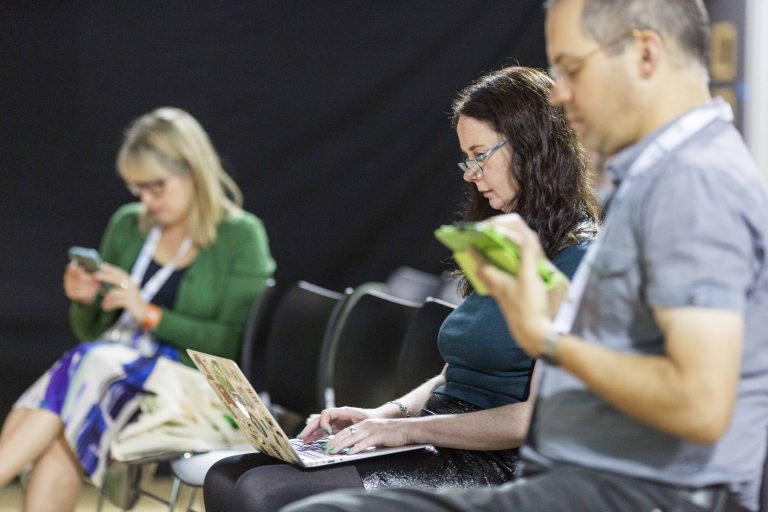 Bonnie Stewart kicked off proceedings with a keynote about what open means for higher education. Siân Bayne opened day two with an enlightening keynote about data and anonymity on campus. On day three, Peter Goodyear spoke about shaping better learning spaces for the future. We also had the first (in my memory at least) ALT fire alarm…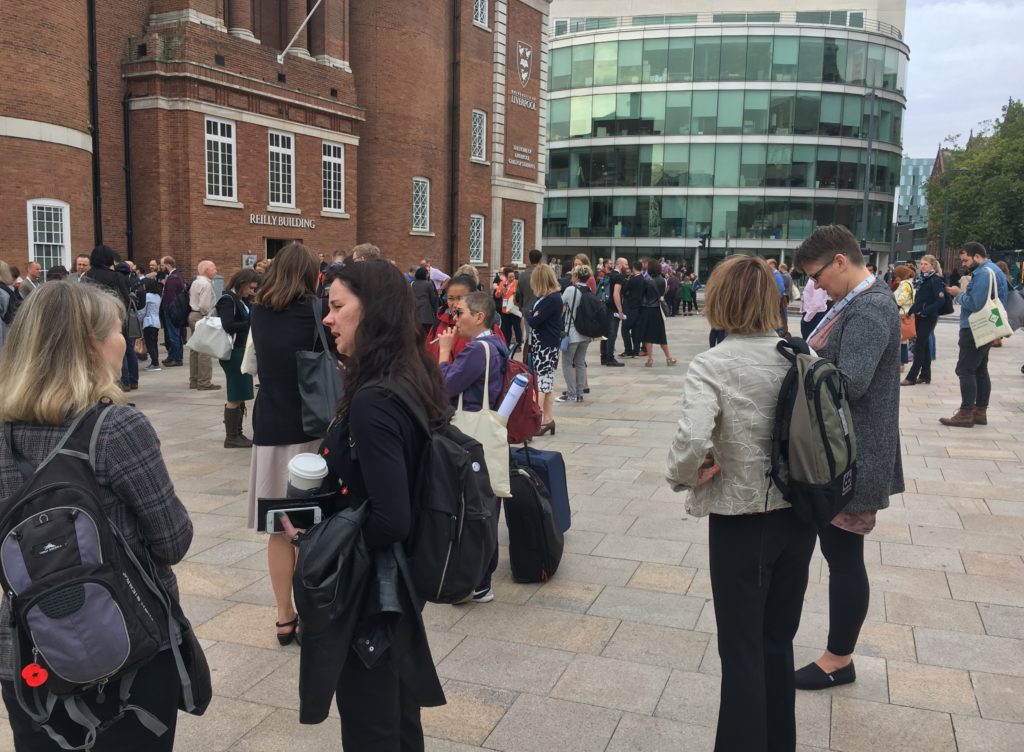 The familiar surroundings of Manchester saw the 25th annual conference in 2018, collaboratively chaired by the ALT trustees, led by Sheila MacNeill and Martin Weller. Three excellent keynotes from Tressie MacMillan Cottom, Amber Thomas and ALT's very own Chief Executive Maren Deepwell looked both back and forwards at the learning technology landscape.
I took to the stage once more, a mere 18 years after my last appearance.
It was a very celebratory conference, the ALT community is such an inclusive and welcoming one.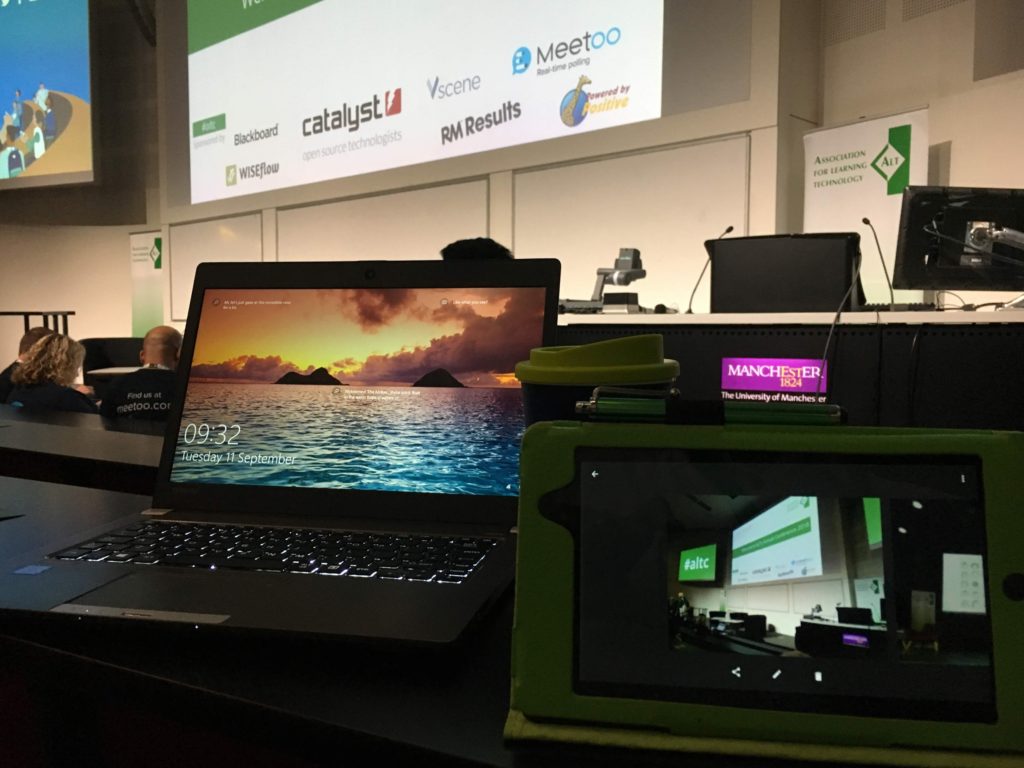 In under 2 weeks, we shall be gathering in Edinburgh to do it all over again. The "social media dream team" will be back together with three very interesting keynotes to cover, and we will be attempting to live tweet the Gasta sessions again. Gasta means fast, quick or rapid, and if last year's are anything to go by, it will be a big challenge.
This year's conference has 4 major themes:-
Student data and learning analytics: Critically exploring the intersections between learning technology practice, policy and projects and student data, learning analytics, and evidence relating to engagement. Where do we need to strengthen these intersections, in order to make more critical and effective use of student data and analytics in enhancing policy and practice? What are the ethical dimensions to data and learning analytics we need to better understand and respond to?
Creativity across the curriculum: Nurturing the development of curiosity, open-mindedness, problem solving and imagination. How can digital learning and teaching across the curriculum foster creativity skills? What benefits can this bring? What can educators working across the schools, further and higher education curricula learn from each other?
Critical frames of reference: To what extent are established concepts, models and frameworks relating to digital education still relevant to emerging practices and possibilities? What are the concepts and theoretical frames of reference that can support further critical research and reflection, and inform more critically grounded digital education practices going forward?
Learning Technology for wider impact: using Learning Technology to enable learning which is distributed across formal and informal communities, that supports more inclusive curricula and promotes accessibility, transcends established digital silos and institutional boundaries, creates digital 'third spaces' to enable learning amongst those who would otherwise not meet, or which locates opportunities for learning within contexts and communities where there is disadvantage, disenfranchisement or a lack of opportunity to engage. Work which has a high impact on lifelong learning, in democratising access to socially valuable knowledge, and in addressing wider societal needs.
Every day is packed with sessions, and it's an exhausting yet rewarding experience. There might not be time for another trip up Arthur's Seat bu it's well worth it if you do have time!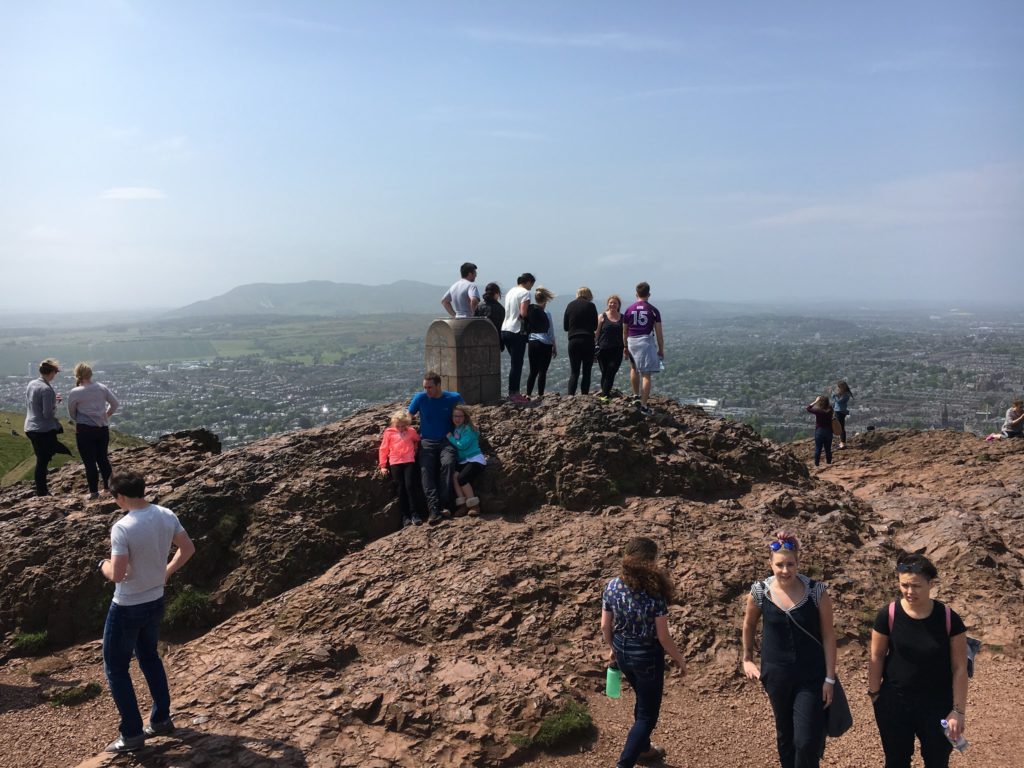 Lovely views from the castle too, but you really need a whole morning or afternoon to appreciate all that it has to offer.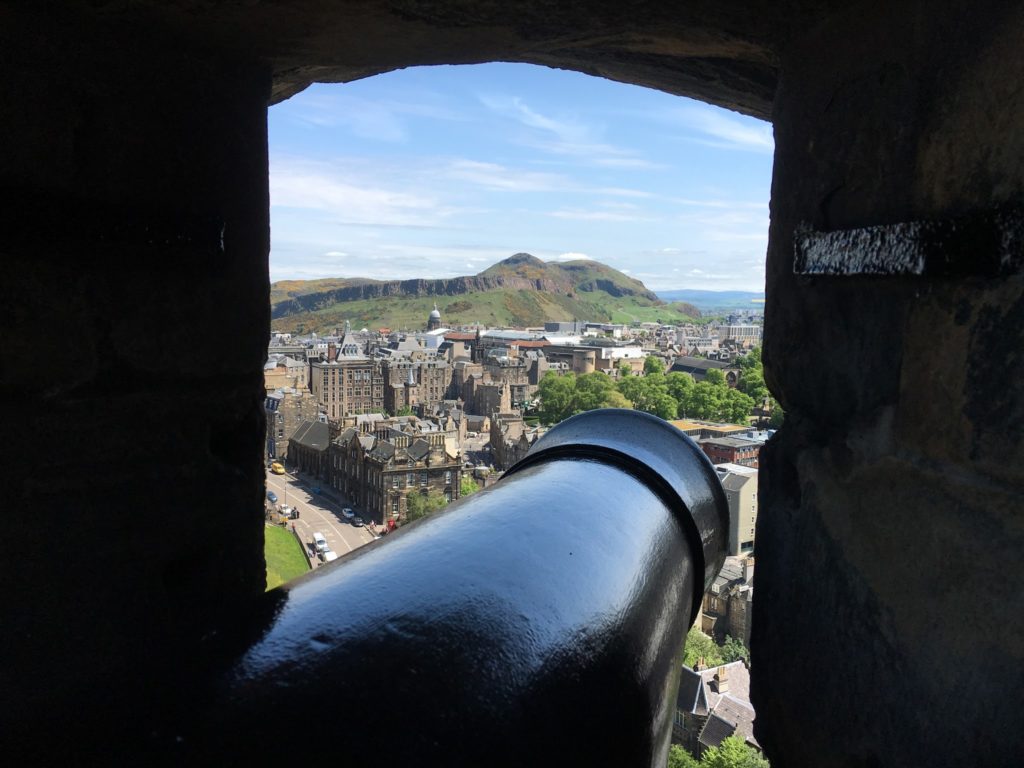 Or perhaps you fancy a jaunt up to Calton Hill?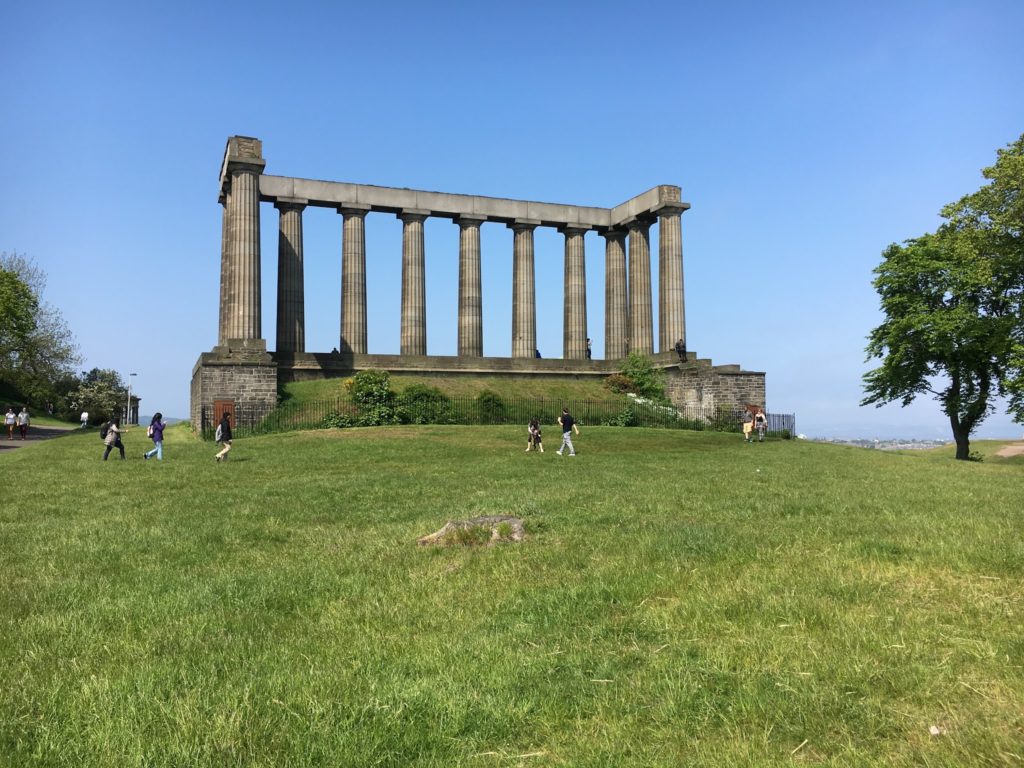 You can find out more about this year's conference, including how to participate remotely, at https://altc.alt.ac.uk/2019/ and Frances Bell has written a whole blog post on the topic – https://altc.alt.ac.uk/2019/news/guest-post-virtual-participation-at-altc19-by-frances-bell/
You can also follow the build up on the #altc hashtag on Twitter.
See you in Edinburgh or online!