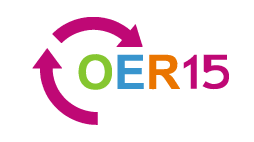 This session will provide a preview of the OER15 Conference, due to take place in Cardiff on 14-15 April 2015. Two members of the planning committee will offer their personal perspectives on the key issues being raised in this year's conference.
Debbie Baff (University of South Wales) Open Education Resources & Open Educational Practice Project Manager for the OER Wales Cymru initiative provides a view of the importance of the conference to Wales.
Chaired by Teresa MacKinnon
Presented by Debbie Baff and Alastair Clark
Visit the conference website for more information about OER15.
You can access the webinar here (please note the session will not be live until one hour before the start time).
Update: A recording of this session is now on ALT's YouTube channel.
Please note that the sessions will take place in Blackboard Collaborate. Even if you are familiar with Blackboard, it is important that in advance you check that your system and connection are capable of handling a session, and that you have the (small) Blackboard Collaborate client successfully installed. Do this from the support page at http://www.elluminate.com/support/
10 Mar 2015 1:00 PM   to   2:00 PM