Who are you?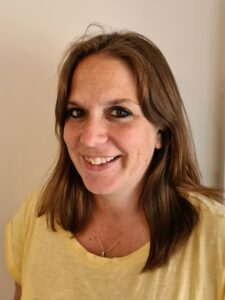 Hi, I am Jess (@jess_humphreys) and I work at the University of Warwick as a Senior Academic Developer. I am course lead for the Postgraduate Award in Technology Enhanced Learning leading to AFHEA or FHEA. More recently I have taken on the lead of our Learning Design Consultancy Unit – working with colleagues from Academic Technology, Academic Development Centre and various academic and professional services departments to support staff in the move to teaching online in this strange new world.
Your ELESIG Journey
I joined ELESIG many moons ago when I worked within the Library world and had a keen interest on the use of multimedia to support the development of student literacies including information skills. I think I presented at one of the first ELESIG events at Northampton on our work with videos. After a few years away due to changes in work and two small children I re-engaged with the community recently and co-lead the ELESIG Midlands group alongside Laura and Rob. Last year we ran a regional symposium at Warwick where colleagues came together to share experiences and research.
Benefits of being a member
For me, a key benefit of this group is networking and meeting colleagues from across the region and country – sharing ideas and experiences. Whilst a lot of my work is staff facing the student experience is at the core of what I do and I am keen to develop my expertise and understanding – ELESIG offers a great space to do just this. I am always really inspired and enthused after meeting with colleagues in this group.