February 25, 2020 8:25 pm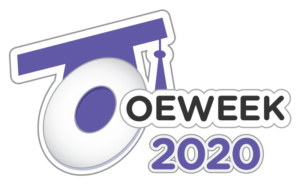 The OER20 conference takes place in London on 1st-2nd April. Always a friendly and welcoming event we are delighted that some of the contributors have given up their time to meet us online to give us a flavour of what will be happening. Joining the conversation from around the world we will hear from one of the conference co-chairs, Daniel Villar-Onrubia Jim Groom, Mia Zamora Anne-Marie Scott and more!
The theme for the conference this year is:
The Care in Openness
Covering issues of privilege, equity, precarity, power relations and public interest, OER20 will put the spotlight on both the value and limitations of care in open education.
Care is a means for social transformation when it is rooted in actual practices and mechanisms that guarantee its redistribution towards a lasting social reorganisation (ZEMOS98, 2019). But in the age of data surveillance and significant risk on the open web, how can we map out and give visibility to the critical component of care practices? How can we build sustainable communities, participatory practices, and civic engagement for the public good and a healthier democracy?
The webinar will take place at 2pm (UK) on Wednesday 4th March but check out the time where you are. Don't miss this opportunity to get a preview of this fabulous event!