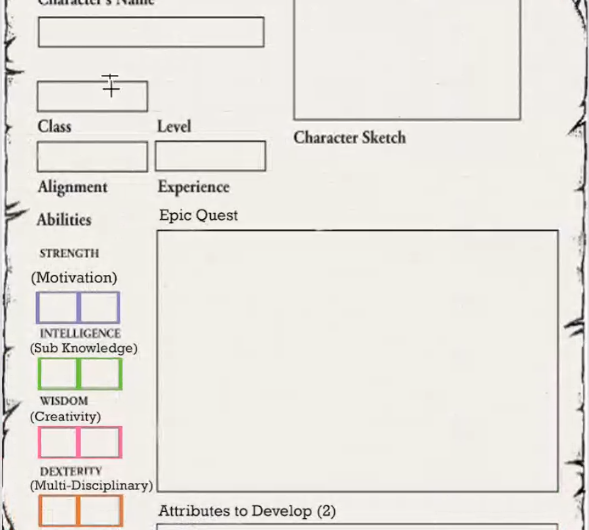 A good turnout for our 2018 Show and Tell session with good discussion on the three ideas offered for discussion (two of which turned out to be the same thing).

Sam Clark – Coventry University, Disruptive Media Learning Lab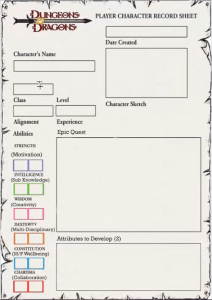 Sam introduced her character sheet for students to use a Dungeons and Dragons model for reflection and assessment.
Students use attributes and the character sheets for reflection on themselves and self-development.
The group suggested ideas for mid-term events with the characters and more use of visualising the avatars.
Alex suggested this Lee Sheldon reference: https://www.amazon.co.uk/Multiplayer-Classroom-Designing-Coursework-Game/dp/1435458443 
We also looked at Classcraft and discussed the issues around XP: https://www.classcraft.com/
2. Alex Moseley – University of Leicester / Katie Piatt – University of Brighton
Alex and Katie both raised ideas relating to Play at Work – ideas for making meetings more interesting.
We were so excited by the potential here we have decided to collate these ideas and crowdsource more! Look out for the next blog post where I'll get this started!
We rounded off by reminding everyone when the next meetings are…see you online in March and at Leicester in May!