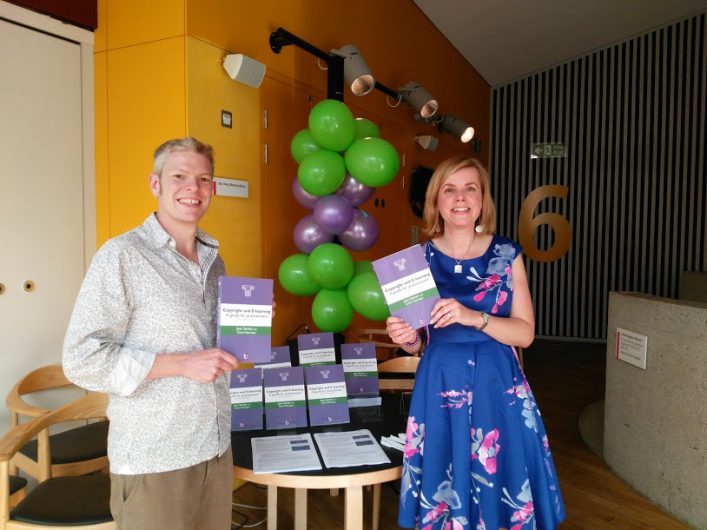 December 20, 2016 9:38 am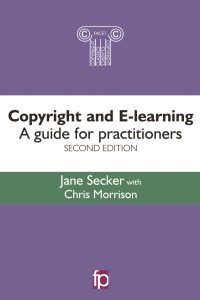 Copyright and e-learning : a guide for practitioners / Jane Secker with Chris Morrison.
Review, by Andy Horton (Library Manager, BPP University).
This second edition of Jane Secker's practical guide to copyright for librarians and educators is an excellent resource for anyone whose work involves dealing with the complexities of copyright law. Thorough and detailed in its coverage, it manages to remain readable and engaging throughout.
The preface acknowledges the change in teaching and learning practices since the last edition was written in 2010; "E-learning is far less of a distinct concept in 2015". The book certainly addresses the reality of copyright issues as they are today. So changes to UK copyright legislation following the Hargreaves Review are covered, and the current technological landscape regarding digital media is examined thoroughly. Though UK-centred, the book considers copyright legislation in a range of English-speaking countries.
Starting with an overview of copyright law in the context of e-learning, the book goes on to cover the different types of material encountered and what e-learning practitioners need to be aware of in each case. Digitising print content for a VLE, using digital media, and working with "born digital" resources are all given their own chapters. The chapter on copyright within the connected digital environment covers the current copyright situation regarding a range of web-based content such as social media, wikis, and peer-to-peer file sharing sites. Before concluding, the book devotes a chapter to copyright education and training – a key issue for anyone working with copyright in the higher education environment.
For a relatively short work (270 pages), Secker and Morrison condense a great deal of practical information, advice and guidance into this book. Its coverage is extensive within its core subject, and always maintains its focus on copyright; the authors acknowledge that a detailed discussion of Open Access, for example, is outside the scope of the work.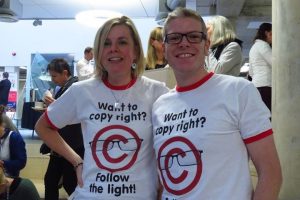 The content is well-supported throughout, with the Copyright Licensing Agency for example providing the authors with data. There are numerous practical examples of the kind of real-world issues copyright practitioners face – lecturers wishing to use their teaching materials as they move between institutions, or the copyright implications of creating and using in-house material.
The book has a helpful glossary and provides copyright practitioners with an array of comparative tables (such as the variants of Creative Commons licences), risk assessment checklists, good practice guidelines, and lists of resources. There are also examples of policy documents (you'll find Amazon's copyright policy as an example of a commercial website's terms and conditions). There are links, too, to copyright support networks and advisory bodies.
The authors also make extensive use of case studies. These cover a wide range of situations and practice, and will inevitably vary in their relevance to any given reader's own experience. However, they give a good insight into different examples of good practice and problem-solving when working with copyright, and serve to show real-world applications of the principles being discussed.
There are very few errors or inaccuracies here, and those are minor (pages 15 and 90 have different durations for copyright on feature films). This book will have practical benefit to anyone – learning technologist, librarian or lecturer –working with copyright material in HE today. It is impressive in both its scope and its clarity, not only guiding the reader through complex legal and technical issues, but also offering the tools and information needed to resolve the copyright problems we so often encounter.
Secker and Morrison end with "six ideas" to support educators dealing with copyright issues. The last of these, fittingly for such a supportive book, is: "remember, you are not alone".
All images are from Jane and Chris' blog UK Copyright Literacy.
Andy Horton
Library Manager – BPP University
AndyHorton@bpp.com
If you enjoyed reading this article we invite you to join the Association for Learning Technology (ALT) as an individual member, and to encourage your own organisation to join ALT as an organisational or sponsoring member