Monica Chavez Munoz, University of Liverpool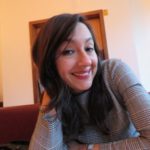 Monica is an educator at heart with a love for educational technology and a knack for creativity and innovation in education. She truly believes all educators can become digital education champions, so her mission is to support others in developing TEL projects, and design and implement strategies for learning, teaching and assessment to create engaging educational experiences. Monica's current role as an Educational Developer at the Centre for Innovation in Education at the University of Liverpool is her dream job as it allows her to work with purpose and empower others in the use of educational technology.
Cat Hallam, Keele University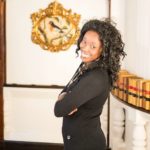 Cat Hallam is a Faculty Learning Technology Officer at Keele University. She is a strong advocate of using educational technologies to enhance learning and teaching. She works with academic staff, professional services staff and students to inform their practice exploring the innovative use of technology in programme consultancy, curriculum design and implementation. 
Equality, Diversity and Inclusion play an instrumental role in her day-to-day life and she is committed to advancing representation and success of underrepresented groups both in STEM subjects and other areas such as Race Equality and Athena SWAN groups regularly providing talks on digital inclusion and transforming organisational cultures through inclusivity. She is also the co-founder of Staffordshire Women in Tech. She can be found on Twitter @cathallam1.
David Hopkins, Coventry University Online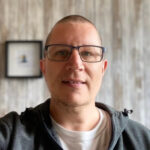 David is a Senior Learning Designer at Coventry University. A holder of both FHEA and CMALT, David has been vocal in the support and development of learning design and learning technology, and the people who hold these roles; he writes and tweets (@hopkinsdavid) regularly on this (and more). David is passionate about the appropriate and considered use of technology with staff and students, both online and in the classroom. David has written, edited and self-published four books on aspects of learning technology. David has been an active member of ALT since 2009, is an assessor for CMALT and a former ALT Learning Technologist of the Year.
Teresa MacKinnon, University of Warwick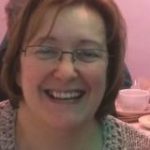 Teresa is an open educator, an award winning language teacher with a wealth of expertise in online delivery. Experienced in education management and course design in secondary and higher education, Senior Fellow of the Higher Education Academy and Certified Member of the Association for Learning Technology, Teresa has extensive experience of the integration of computer-mediated communication in learning design. She retired in January 2021 from her post as Associate Professor at the University of Warwick but remains active online as @WarwickLanguage where she enjoys connecting educators internationally across sectors. She advocates open educational practice, leads ALT's Open Education SIG and is active in the areas of virtual exchange and open badges.