Cat Hallam, Keele University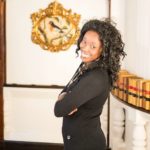 Cat Hallam is a Faculty Learning Technology Officer at Keele University. She is a strong advocate of using educational technologies to enhance learning and teaching. She works with academic staff, professional services staff and students to inform their practice exploring the innovative use of technology in programme consultancy, curriculum design and implementation. 
Equality, Diversity and Inclusion play an instrumental role in her day-to-day life and she is committed to advancing representation and success of underrepresented groups both in STEM subjects and other areas such as Race Equality and Athena SWAN groups regularly providing talks on digital inclusion and transforming organisational cultures through inclusivity. She is also the co-founder of Staffordshire Women in Tech. She can be found on Twitter @cathallam1.
David Hopkins, LearningMate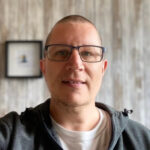 David is the UK Director of Content Services for LearningMate. He joined LearningMate in the summer of 2023, bringing over 17 years of experience in learning technology and higher education to the business, where he is responsible for being the critical bridge between technology solutions and university partners. As the lead on aspects of partner transformation, digital strategy, technical and pedagogical implementation, and content-orientated partnerships, David joined LearningMate at a crucial time of development and growth for the business. David developed his career in HE and learning technology from his background in data management and internet technologies; he remains an advocate of the appropriate and considered use of technology to support and enhance learning. David is an active and social member of ALT, he obtained his CMALT in 2013, and has been a vocal supporter of CMALT and an assessor on many successful CMALT portfolios from across the membership.
Karen S Barden, Freelance Editor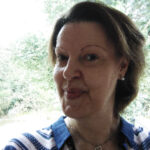 Karen is a freelance editor with over 25 years' working in the university sector, awarding organisations and professional bodies, most recently with The Open University and Cambridge University Press; Assessment. She has wide-ranging experience in online learning and assessment, a meticulous eye for detail, and enjoys sharing best practice with others. Karen is passionate about technology-enhanced learning, digital transformation and pedagogical thought and is advancing this via her postgraduate studies with The Institute of Educational Technology. An advocate of equality, inclusion and diversity, she is currently researching STEM-based initiatives, OER and social curation in the context of women in motor sport, and plans to present her findings as part of her STEM Ambassador role. You can connect with Karen on LinkedIn.
Rachel Heyes, University of Manchester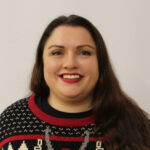 Rachel is a Learning Technologist for the University of Manchester's MBChB Medicine programme and is responsible for developing their engaging and interactive VLE, integrating the best software applications for aspiring medical students. This includes actively supporting the development of medical educators and faculty staff. 
Rachel taught creative media production within an FE college, focusing on vocational training, including the BBC apprenticeship programme. She also works as a Principal Examiner for Cambridge Assessment International Education. 
Rachel holds QTLS and AFHEA status and is always looking for further opportunities to learn. You can connect with Rachel on LinkedIn.