Anne Hole, University of Sussex – Editor in Chief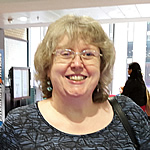 Anne is a Learning Technologist at the University of Sussex, where she works most closely with colleagues in the Arts and Humanities schools, supporting their use of technology to enhance students' learning. She spent nine years as an Education Developer before a move to Technology Enhanced Learning. Anne manages and contributes to the Sussex TEL blog and is active on Twitter. She is a Fellow of the Higher Education Academy and Certified Member of the Association for Learning Technology (CMALT).
Rachel Challen, Nottingham Trent University 

Rachel is the Principal Lecturer (Learning, Teaching and Staff Development Manager) and Strategic lead for the Learning and Teaching Support Unit in the School of Arts and Humanities. Passionate about education technology and the positive impact it can have, directly and indirectly, on the student experience. Experience in supporting academic teams and professional staff in developing digital capabilities and enhancing their existing practice within private, FE and HE educational sectors.  A Principal Fellow of the HEA and Senior Certified Member of ALT (SCMALT).
Monica Chavez Munoz, University of Liverpool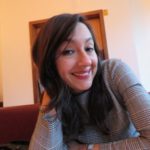 Monica is an educator at heart with a love for educational technology and a knack for creativity and innovation in education. She truly believes all educators can become digital education champions, so her mission is to support others in developing TEL projects, and design and implement strategies for learning, teaching and assessment to create engaging educational experiences. Monica's current role as an Educational Developer at the Centre for Innovation in Education at the University of Liverpool is her dream job as it allows her to work with purpose and empower others in the use of educational technology.
Cat Hallam, Keele University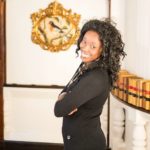 Cat Hallam is a Faculty Learning Technology Officer at Keele University. She is a strong advocate of using educational technologies to enhance learning and teaching. She works with academic staff, professional services staff and students to inform their practice exploring the innovative use of technology in programme consultancy, curriculum design and implementation. 
Equality, Diversity and Inclusion play an instrumental role in her day-to-day life and she is committed to advancing representation and success of underrepresented groups both in STEM subjects and other areas such as Race Equality and Athena SWAN groups regularly providing talks on digital inclusion and transforming organisational cultures through inclusivity. She is also the co-founder of Staffordshire Women in Tech. She can be found on Twitter @cathallam1.
David Hopkins, Coventry University Online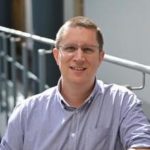 David is a Senior Learning Designer at Coventry University. A holder of both FHEA and CMALT, David has been vocal in the support and development of learning design and learning technology, and the people who hold these roles; he writes and tweets (@hopkinsdavid) regularly on this (and more). David is passionate about the appropriate and considered use of technology with staff and students, both online and in the classroom. David has written, edited and self-published four books on aspects of learning technology. David has been an active member of ALT for 12 years, is an assessor for CMALT and a former ALT Learning Technologist of the Year ('highly commended', 2014).
Teresa MacKinnon, University of Warwick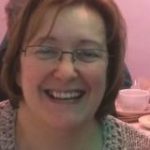 Teresa is Principal Teaching Fellow (e-learning) at the School of Modern Languages at the University of Warwick.  She's an award winning language teacher with a wealth of expertise in online delivery and a good understanding of assessment issues in language learning. Experienced in education management and course design in secondary and higher education, Senior Fellow of the Higher Education Academy and Certified Member of the Association for Learning Technology, Teresa has extensive experience of the integration of computer-mediated communication in learning design. Active online as @WarwickLanguage she enjoys connecting educators internationally across sectors. She advocates open educational practice and is co-chair for ALT's Open Education SIG.
Chris Rowell, London South Bank University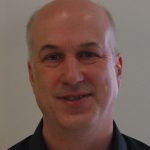 Chris Rowell is a Academic Developer in Digital Enhanced Learning at London South Bank University. Previously he was Deputy Learning Technology Manager at Regent's University London and before that a Lecturer in Economics (1990- 2005) and a Lecturer in Education (2005-2010) at the University Centre Croydon. His first degree (BA Hons) is in Economics. Chris also has a PGCE and two MA's in Development Studies and Education (eLearning). More recently Chris completed Prince2 training for project management. Chris' research interests are all things to do with Digital Enhanced Learning (DEL). More specifically the use and evaluation of social media by both staff and students in Higher Education. He writes and publishes his own research on his blog, http://totallyrewired.wordpress.com/ He was a member of SEDA's executive (2007-10) and SEDA's Conference Committee (2010-14) and is a Certified Member of the Association of Learning Technology (CMALT). Chris lives in Camberwell and he is interested in things to do with cycling, photography, travel, politics and London. You can follow Chris on twitter @chri5rowell
Jonathan Tulloch, University of East London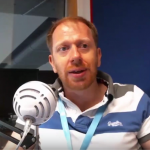 Jonathan is Learning Technology Advisor at the University of East London.  Before that, he spent 13 years working in Higher Education as a lecturer and Quality Assurance consultant for Newham College and Havering College in London.  His teaching focused on Language, Literature and Culture, but branched into areas of TEL-supported research.  He has a degree in English and Theatre, an MA in Literature and a PGCert in teaching and learning in Higher Education.  He is particularly passionate about how technology can be used to enable social mobility and broaden participation.  He Tweets from @jonbtulloch and @UEL_CELT, and his random thoughts are inflicted on the world in his blog jonbtulloch.blogspot.co.uk.
Gabi Witthaus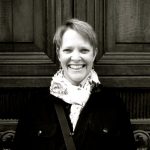 Gabi started her career in South Africa in the 80s working in adult literacy projects in the NGO sector. Since coming to the UK in 2009, she has worked as a research associate at the University of Leicester, a teaching fellow on Leicester's Online MA in Applied Linguistics and TESOL, the distance learning manager for Bradford University's MBA, and a learning and teaching facilitator at Loughborough University. Gabi is currently doing her PhD in Higher Education Research, Evaluation and Enhancement through Lancaster University, and is working as a freelance researcher and learning designer via her non-profit consultancy, Art of E-learning. Recent consultancy work has included leading a study for the eLearn Center of the Open University of Catalonia into next-generation pedagogy in distance education, and co-authoring a report for the EU on recognition of MOOC-based learning. In 2015 she co-designed and led an OOC (Open Online Course) on Storyboarding for Learning Design. She volunteers with Kiron Higher Education Organisation as a 'study buddy' for refugee learners in higher education. Gabi has a Masters in Training & Development, an MA in English Teaching, a PGC in Mediation, and an Honours in Applied Linguistics. She blogs at www.artofelearning.org.