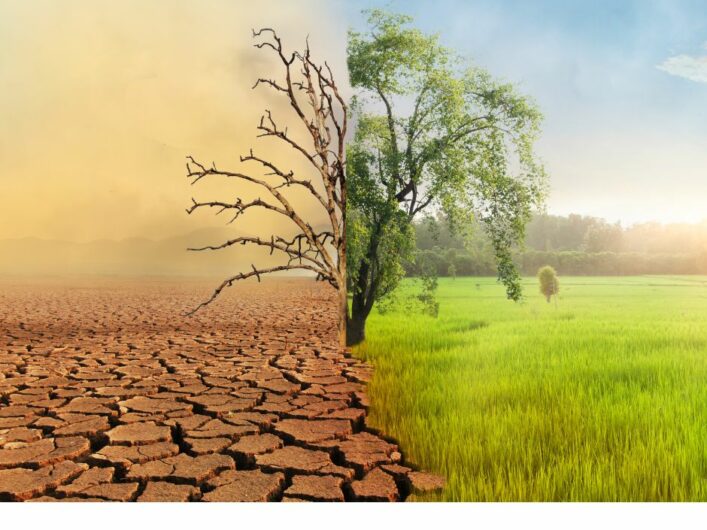 We are excited to be a part of the OER23 conference committee and to contribute our expertise in climate literacy and educational tools. This conference is an important opportunity for the OER community to come together and share ideas about how to best support teachers and students in their climate education efforts. We look forward to attending the upcoming OER Conference in April, in Inverness, Scotland, and we send our best wishes to all participants.

As educational researchers, it is our motto to impart knowledge and "know-hows" of important issues faced by our society, to help learners understand and adapt themselves to the environment and succeed in becoming valuable assets to the community.
Climate change is one of the most challenging problems faced by humanity in the 21st century. The chaotic and intricate facets of climate change can only be addressed by involved participation from all members of our communities with technologically sound and educated solutions.
Educating our youth about the urgency of climate change is imperative, and is the first step in taking action on climate change. To attain the goal of a sustainable future, it is essential to equip learners with the knowledge and skills to deeply understand the climate crisis and its potential impacts on the environment.
Employing interactive tools, such as simulations, digital resources, and web-based activities, have the potential to engage students in meaningful dialogue, spark creative problem-solving, and provide the essential foundation in making informed decisions about their future.
By focusing on the development and usage of interactive tools that are tailored to the needs of learners, we can ensure that climate change education is effective and engaging to all learners.
International science and climate advocacy bodies such as NASA, IPCC, NCAR and UCAR provide certain educational interactive tools that have tremendous potential in motivating learners' interest and engagement by depicting real-time data on current weather, climate, emissions and effects, and future projections of these parameters.
These climate change resources are only limited to specific national research groups, and rarely utilized in K12 classrooms. This lacuna needs to be alleviated, and we believe one way to do this is by introducing interactive tools in existing climate change curricula. Here, we present 5 interactive climate change education resources that teachers can use in their classrooms, in ways that help understand climate change and its implications.
Climate Trace launched in 2020, is an innovative easy-to-use interactive resource which uses observational scientific data, AI and ML technologies, and remote sensing-based tools and imagery, to trace the amount of anthropogenic Greenhouse Gas (GHG) emissions worldwide. Educators teaching climate courses can employ this tool to teach learners about the Greenhouse effect, and the amount of GHG emissions emitted by different sectors. This interactive tool can serve as a supplement in creating awareness among young learners and researchers alike, about the Greenhouse effect and emissions, and their role in global warming.
Earth.nullschool.net is a part of the Climate Literacy and Energy Awareness Network (CLEAN) collection of educational resources. The interactive website depicts a fascinating view of planet Earth with visualization maps of near real-time and historical air, ocean, chemical, particulate and space modes. The tool allows users to see current weather, ocean, and pollution conditions, as forecasted by supercomputers, on an interactive animated map. Educators can utilize the platform in their classroom activities to visualize weather elements, atmospheric composition of gases and particulates, giving their students a unique and engaging learning experience.
Climate Reanalyzer is a powerful tool for educators to bring climate data into their classrooms. It is a climate data visualizing platform that is funded by the National Science Foundation. The tool provides access to climate information from climate reanalysis models and observational data from weather stations, weather forecast models, and a 10-day time series forecast of user-specified locations. Animated maps help learners visualize the various climatological parameters such as temperature, sea ice, rain and snow – overlayed on a 3D interactive globe. Teachers can use the platform to create interactive learning activities, such as analyzing the effects of climate change on specific locations, comparing current weather conditions with those of the past, and predicting future weather patterns.
The Intergovernmental Panel on Climate Change (IPCC) has a section dedicated to an "Interactive Atlas" that is well suited to be effectively used in #ClimateEd classrooms. Atlas is a climate projection visualization map on a spatial and temporal scale, on a 3D interactive globe. Teachers can use Atlas to discuss the gravity of the climate change situation, by designing learning activities that allow learners to interact with different scenarios of climate projections, identify climate impact-drivers, and gain a better understanding of the importance of preserving our planet's biosphere.
5. Choose Our Future (game-based)
The University Corporation for Atmospheric Research's Center for Science Education is yet another fantastic climate exploration tool for young learners. The "Choose Our Future" allows learners to see variations in their GHG footprint according to the choices they make such carpooling to school instead of using individual car, or taking an international vacation instead of local travel. These small decisions by players affect the numerical values of GHGs emitted by them. Teachers can make learners realize the effect of their daily habits on the climate through this game of choices. The average global temperature changes based on the choices made by the learner.
In addition, the Learning Zone covers a ton of classroom activities that include games and simulations, interactive videos, animated learning companions to make atmospheric sciences more fun and engaging for K-12 learners.
We hope you find these climate change educational resources useful in your classroom activities.
"Climate change is real. It is happening right now"

Leonardo Di Caprio, Actor & Environmentalist
This guest blog post is a collaborative effort by –
~ Poulomi Chakravarty, PhD (she/her) is an environmentalist and teaching faculty of climate education. Her interests lie in the field of climate science, micrometeorology and environmental science.
~ Sai Gattupalli (he/him) is a fourth-year learning sciences PhD student in the College of Education at the University of Massachusetts Amherst. Sai is an advocate for open educational resources, and his research focuses on game-based learning and computing literacy.