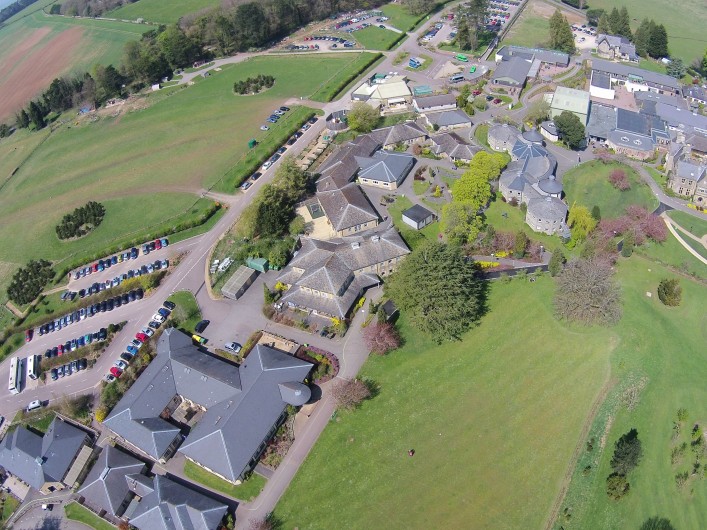 The National Star College made a trial of an unmanned aerial vehicle (UAV) – drone – with young adults with complex physical disabilities, acquired brain injuries and associated sensory, learning, medical, emotional and behavioural difficulties. ILT co-ordinators Dr Fern Faux and Andrew Sparkes present the Case Study.
For this trial, our original intentions were
to understand what difficulties exist in using a UAV within a learning environment
to discover ways in which such use might benefit learners.
The drone should facilitate students' photographic/video editing styles and skills, but with no precedent of ways to achieve these aims, we set out to document this exploratory work to share within the wider community.
We anticipated that using pre-programmed flight paths might be appropriate for those whose physical limitations prevented them from flying the drone independently. The mapping of the waypoints, necessary for such pre-programming, contributes to overall learning development. Skills of numeracy, geography, photography, video editing and collaborative working may be developed, as well as enhancing confidence and creating a sense of personal achievement.
The prospect of flying was a more frightening reality once we held it in our hands. We were aware of the expense should we make mistakes and, after the initial flight, quickly realised how crucial it was to ensure health and safety – you really do not want to hit anybody, or anything, with a drone plummeting from hundreds of feet! It is essential to follow specific Civil Aviation Authority (CAA) regulations pertaining to drone use.
Although the Sony Xperia Z2 worked well as a control station, the small screen size did not make for easy viewing. As we intended to use the drone with students with physical disabilities, which include visual impairments, clear viewing is essential. We tried using an iPad, which required an additional bracket for attaching. Whilst the iPad made for excellent onscreen viewing, we were then unable to use a 3G data connection to load maps and, despite saving maps prior to flying, they would not load once we were out of Wi-Fi range. Additionally, the (Google) maps for the area in which we wanted to fly have not been updated. For free flights, flown autonomously rather than remotely, this does not matter. However, if using waypoints (a set of coordinates precisely identifying a location) an active map is essential.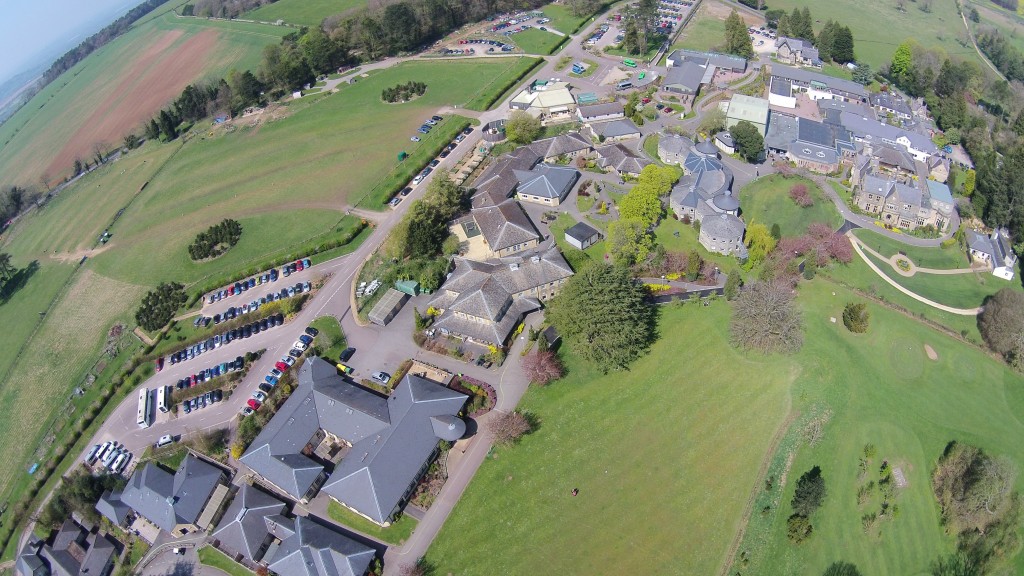 To watch the two minute teaser trailer of the drone's flight, follow the link: View from the Air.
We were impressed by the views on offer from the UAV but quickly realised that developing flying skills would take practice, a steady pair of hands, and good eyesight. In short, it would require attributes some of our students do not possess. However, a collaborative approach mitigates this difficulty: flying should always involve at least 2 people – the pilot and the 'spotter', whose job is to ensure the drone is flying safely. A third person can take responsibility for the photography and videography aspects, which means that by working together, students may overcome individual difficulties. We set a pre-programmed flight path, using waypoints, to test out the feasibility of students flying the drone remotely from the ground station, whilst focusing on the videography rather than flight control.
With a view to adding the drone to our technology resource bank, for loan to staff who wished to use it, we thought about creating a licensing procedure to ensure borrowers could understand the legalities and practicalities of flying; we have since concluded that only nominated and UAV experienced staff should fly the drone, unless it is a pre-programmed flight, in which case UAV experienced staff will always be in attendance to ensure any difficulties can be immediately and safely addressed. We have also concluded that students should be limited to flying with waypoints, setting a pre-programed flight path. However, developing a framework for a license was a useful exercise as it helped us to familiarise with CAA rules and to understand the 3 components essential to flying: 1 – drone theory; 2 – ground station understanding; 3 – a flight test. These elements will form the foundation for staff training. We have also drawn up a Health and Safety risk assessment, based on CAA Guidelines.
Initial investigations were hampered by poor weather which limited opportunities for flying. Nonetheless, we are embarking on Aim 2 – ways in which use might benefit learners.
We are now at a point where we can cascade our knowledge and experience, providing training to other staff members. Therefore, future activities are:
 Fully train 2 tutors to fly the drone
Gauge how tutors use the drone with students
Trial the use of Sensory Software's The Grid 2 to interface with the DJI Phantom Assistant Software. The Grid 2 is "AAC software for alternative communication, computer access and environment control. It is used by disabled people across the world." 
Prioritise the creation and use of a dedicated grid set which runs both on windows based PCs and communication aids. This can be used both for pre-programmed flights and for controlling and capturing video.
Evaluate the degree to which learners previously unable to undertake video-related activities independently are enabled to do so.
Authors: Dr Fern Faux ffaux@natstar.ac.uk and Andrew Sparkes asparkes@nastar.ac.uk National Star College, Cheltenham
If you enjoyed reading this article we invite you to join the Association for Learning Technology (ALT) as an individual member, and to encourage your own organisation to join ALT as an organisational or sponsoring member