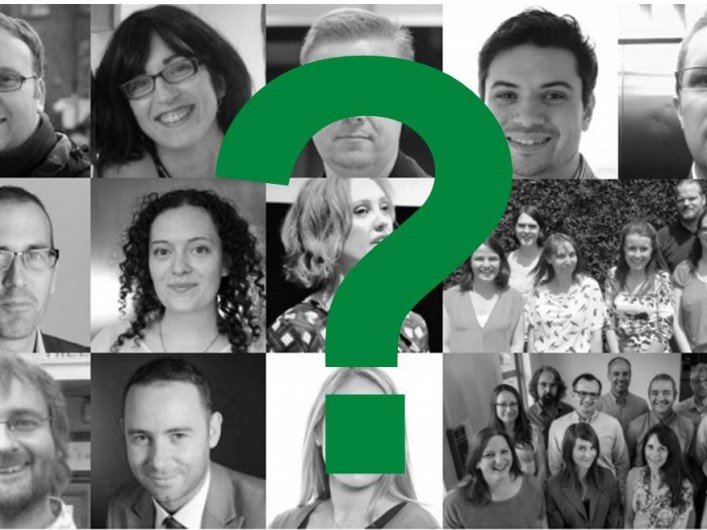 After five years of being involved in running the Learning Technologist of the Year Awards, I've put together some tips for those who are thinking of entering – and hopefully encouragement for those of you who aren't. It's exciting and a privilege to be part of this process each year and I hope that if you decide to enter, you'll find it a valuable experience. Good luck!
What I/we do isn't special…
Quite a few winners of the Awards over the past 5 years have either been nominated by someone else or started their opening sentence along these lines. Most of the time individuals or teams who do exceptional things don't take the time to reflect or celebrate. They move on to the next thing quickly and modestly. This is one of the things the Awards are useful for – to reflect and acknowledge your achievements and those of others. If you aren't sure whether what you do is 'special' enough to enter ask a colleague for their views. And if you know someone who should be recognised – nominate them.
Show what impact you've made
Quite often entries don't include a lot of detail of what difference the work has made – how they have changed things. If you find it hard to find good ways of showing that maybe ask colleagues, learners or peers for comments or feedback. You could also include metrics of social media or open online interactions, such as how many readers a blog has.
Is what I/we do what you are looking for?
Each year the judging panel includes at least two previous winners of the Awards. That means that each entry will be reviewed by at least two individuals who have been in your position before. Other members of the panel come from across sectors including HE, FE, work-based learning and industry. So no matter where you work or what you do, there should always be someone on the panel who understands your perspective.
Interviews make me nervous…
Part of the selection process is that all short-listed entries are invited to an interview. This can be face to face or virtually. If you are invited for an interview, you will be able to prepare in advance and the interview itself usually quite informal and about half an hour long.
Does having CMALT help?
Having CMALT (Certified Membership of ALT) is not a requirement for entering the Awards. However your CMALT portfolio should give you some useful material for your entry. Quite a few of the past winners had CMALT first.
School, college, university – work? Does it matter where I practice?
Over the past few years we have had entries from a really broad range of learning contexts. Some past winners were delivering teaching or training, others were not. What they all have in common is that their use of Learning Technology showed excellent practice and outstanding achievement and helped promote intelligent use of Learning Technology on a national scale.
We encourage entries from across all of learning, teaching and assessment.
Take a chance and enter this year. The deadline for entries is 29 May 2015. Find out more at https://www.alt.ac.uk/get-involved/ltawards and follow #LTAwards.
Maren Deepwell
Chief Executive of Association for Learning Technology
maren.deepwell@alt.ac.uk
If you enjoyed reading this article we invite you to join the Association for Learning Technology (ALT) as an individual member, and to encourage your own organisation to join ALT as an organisational or sponsoring member