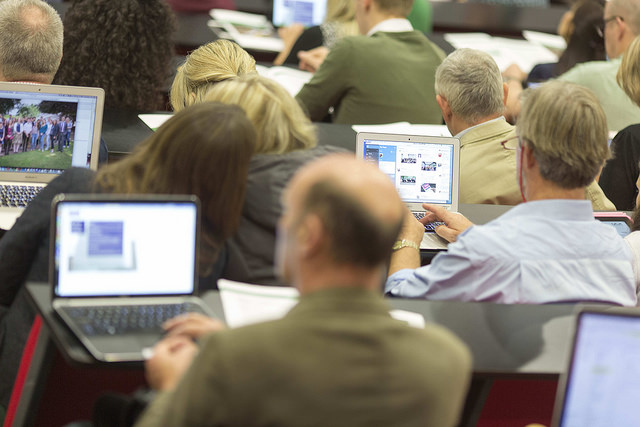 I have attended ALTC for five years without break, since I joined the Association for Learning Technology. I came in touch with the Association from the background of a person who was seeking solution for rapid advancement of e-technology for improved pedagogy and effective curriculum delivery in my university. I served on the Programme Committee ALT C for three of these years.
For me every year comes with its flavour and with increasing intensity. Because of this trend I have always looked forward to pleasant experiences as I set out from Nigeria to attend these conferences. My major motivation has been to interact with vendors and professionals in learning technology to determine the best means of improving curriculum delivery in my University.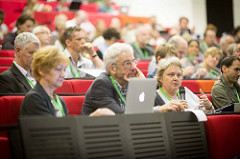 This year without getting involved in presentation of papers or chairing sessions, I sat back to enjoy the 2015 conference. It was my second time at Manchester with regards to ALT C. Advances in learning technology coloured the conference. Although I had to catch up with old friends in the community, there was a lot more of those who were attending the conference for the first time.
During the first conference I attended in Manchester, I had an on campus accommodation, but this time I stayed in a hotel off campus and this gave me the opportunity to stretch myself by short walks before and after the day's programme, thereby connecting better with the host community.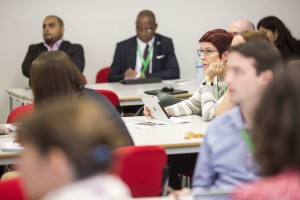 I concentrated on the invited speakers' presentations and on the whole, I enjoyed the sessions. The ambient of the ALT Award Night was awesome and made me to appreciate those working in the community to make the difference we see. I look forward to ALTC 2016!
Professor Barineme Beke Fakae, Department of Applied & Environmental Biology,
Rivers State University of Science & Technology Port Harcourt, www.ust.edu.ng
If you enjoyed reading this article we invite you to join the Association for Learning Technology (ALT) as an individual member, and to encourage your own organisation to join ALT as an organisational or sponsoring member