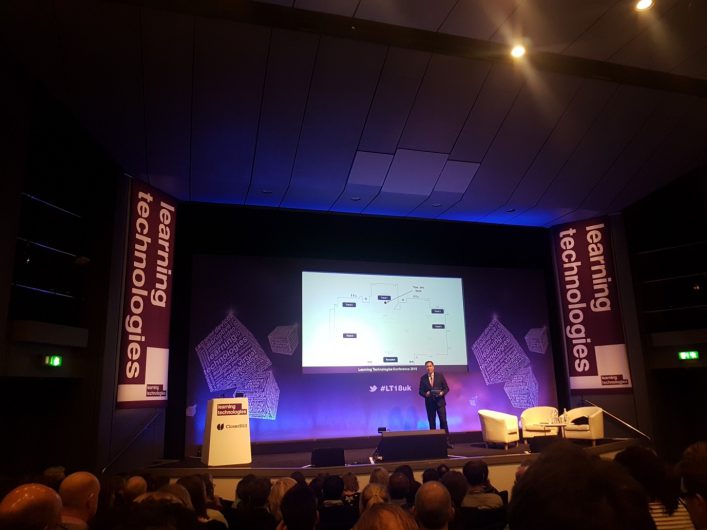 February 13, 2018 9:24 am
Along with DevLearn in Las Vegas, Learning Technologies in London shares the top spot for largest learning technology exhibition and conference in the world and I had the privilege of attending again this year.
Learning Technologies is my favourite conference of the year (sorry ALT!), from the incredible industry-leading speakers and keynotes, to the fantastic social and fringe events, I always come away feeling inspired, energised and with loads of ideas. After 19 successful years, this year's conference and exhibition was held at its regular base of Olympia for the final time before moving to ExCeL in 2019, where no doubt it will become even larger.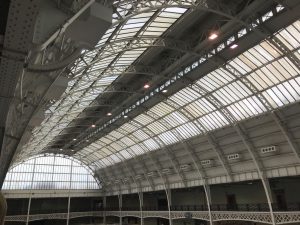 First opened in 1886, architect Henry Edward Coe's impressive glass concourse at London's Olympia, where the Learning Technologies exhibition and conference was held.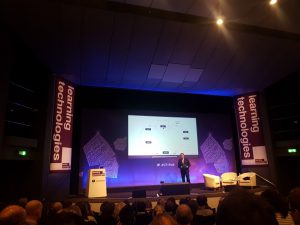 Chair of the the Learning and Performance Institute, Don Taylor opens the 19th annual Learning Technologies Conference in London.
The learning technology industry will be worth an estimated $331 billion (£234 billion) by 2025 (R&M, 2017), so it is no surprise that vendors spend so much exhibiting and showcasing their latest products. But beyond the enticing exhibition stands, the reason this is my favourite event is the real sense of community, greeting old friends working in the sector and meeting new learning technology evangelists. The fringe events are arguably the most valuable part of the week where you can have a drink with some of the industry's great though-leaders from around the globe. A highlight for me this year was sharing a glass of wine with one of my e-learning heroes, Shannon Tipton of Learning Rebels who developed the concept of micro learning. In previous years, I have also has the privilege of sharing a beer with my xAPI heroes Mike Rustici and Aaron Silvers who were both instrumental in the design of the xAPI standard.
So, what were the emerging learning technology trends identified through discussions with friends and colleagues in the industry, speaking to vendors and keynote speakers?
1) Virtual and Augmented Reality seem to have finally come of age.
Each year, the conference has an emerging technology trend which vendors and speakers are keen to discuss. For several years VR (virtual reality) and AR (augmented reality) have featured heavily but I have been unimpressed by the offer, either because of the high cost or poor quality of the learning experience. This is the first year I felt that the technology has matured sufficiently to make it a viable means of delivering education and training. The NMC (Nursing and Midwifery Council) recently announced support for upto 50% of undergraduate nurse education to be delivered through simulation (Merrifield, 2017), of which it is conceivable VR and AR will form an important part of this training modality.
2) Artificial Intelligence was this year's fad
Artificial Intelligence will undoubtedly have a profound impact on every aspect of our lives over the next 10 years and delivery of education will not be immune to its influence. There are exciting opportunities for the personalisation of learning and tailoring the learning pathway to the individual but the reality is that despite all the talk, I saw very little real-world use of the technology despite many vendors and speakers extoling the virtues.
Having said that, there was some interesting work coming out of companies like Global Filtered and while not true-AI, this is certainly a step towards machine learning and tailoring the learning to the learner.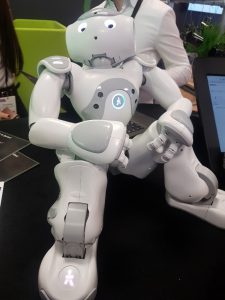 IBM's Watson artificial intelligence engine powers this adorable robot on show at Learning Technologies – fun but is there an application in education and training yet?
3) The importance of Learning Analytics finally recognised
I was disappointed that xAPI did not feature extensively for any of the vendors or speakers. xAPI is the technology which tracks informal learning activities and micro-learning, and is often billed as the successor to SCORM. In the US, the standard is in widespread use but that is definitely not the case in Europe, with only a small number of suppliers genuinely adopting the technology (most notably Ben Betts and the brilliant team at HT2 labs).
However, learner analytics were certainly top of the agenda for many presenters and there was a growing recognition that demonstrating the impact of training and using data to be better support learners in the workplace was fundamental. Certainly, I would like to think that an interoperable data standard like xAPI will be essential for the successful implementation of any learner analytics over the next year.
This is certainly not the end of the conversation about learning technologies and this is why events like this are so important as they give time to engage with fellow learning and development professionals and to give time for reflection about how we deliver education and training.
Attributed to American futurist Alvin Toffler, this quote was shared with me by another delegate at Learning Technologies and for me, sums up why investment in technology to continue development of the workforce is so important:
"The illiterate of the 21st century will not be those who cannot read and write, but those who cannot learn, unlearn and relearn."
References:
Research and Markets (2017) Global E-Learning Market Analysis & Trends – Industry Forecast to 2025. [Online]. Available from: https://www.researchandmarkets.com/research/qgq5vf/global_elearning (Accessed: 4 February 2018).
Merrifield, N. (2017) 'Draft nurse education and assessment standards unveiled by nursing regulator', Nursing Times. [Online]. Available from: https://www.nursingtimes.net/news/education/draft-nurse-education-and-assessment-standards-unveiled/7018152.article (Accessed: 4 February 2018).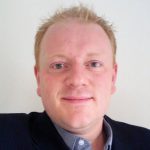 Richard Price works as a Learning Technologist with the NHS, Health Education England and the Yorkshire Ambulance Service , richard.price@yas.nhs.uk
If you enjoyed reading this article we invite you to join the Association for Learning Technology (ALT) as an individual member, and to encourage your own organisation to join ALT as an organisational or sponsoring member