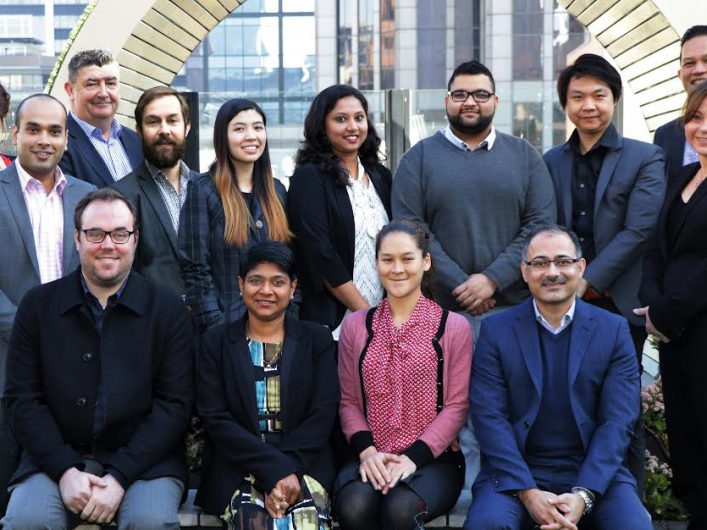 A post from Kulari Lokuge, Associate Director eLearning, and the Monash College Central eLearning Team.
The ALT Learning Technologist of the Year Awards celebrate and reward excellent research and practice and outstanding achievement in Learning Technology. Inaugurated in 2007, the Awards have established a benchmark for outstanding achievement in Learning Technology on a national scale and attract competitive entries from the UK and internationally. All entries are reviewed by an independent judging panel chaired by the President of ALT. Awards are made in both individual and team categories, and presented in an awards ceremony each September at ALT's Annual Conference. In this post the team at Monash College, Melbourne, Australia, reflect on what the Awards have meant to them.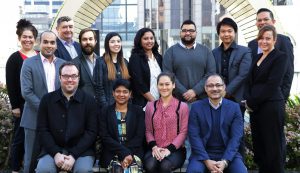 In 2017, the Central eLearning Team (CeLT) at Monash College in Melbourne, Australia was the proud recipient of the ALT Team of the Year award.  Winning an international award of this magnitude has been significant recognition of our team, our dedication, and the passion we have for Technology Enhanced Learning. The award also recognises the commitment of our senior management team, a supportive Board of Directors, and also, importantly, teachers and faculty who are willing to innovate and collaborate to transform Monash College students' learning experiences.
Our journey into Blended Learning began in October 2015. Underpinned by a comprehensive strategic plan, the CeLT team began designing courses using the Carpe Diem Learning Design Process, which has been researched and developed by Professor Gilly Salmon and takes a pedagogy-first approach. Positioned around 'Student Centred, Quality Led Growth', we were determined to provide a rich learning experience for our students and staff. Within a year our team had grown from 5 to 15, and new members had to hit the ground running, training teaching staff, running PD workshops, deploying technologies and winning over staff.
The support we received across the College allowed our team to launch the Technology Enhanced Learning Initiative in conjunction with an eLearning Professional Development strategy. Staff are now able to design their own courses and experiment with tools within the College's Learning Management System. Customisation of the LMS was also a large part of our journey as we wanted our staff and students to feel good about using Technology Enhanced Learning and keep them coming back for more. This confidence also allowed the team to introduce other platforms easily for media management and active learning.
The reason why we were able to win the prestigious International 2017 Team Learning Technologist of the Year and the 2017 Catalyst Award for Professional Development is because, as an organisation, we are dedicated to quality education, innovative technology and a well-trained faculty, supported by College administration.
Submitting the application was the easy part. The result has strengthened our commitment to teaching and learning and student outcomes.
If you'd like to read more about the Monash College team and other past ALT LTAwards winners, visit https://www.alt.ac.uk/about-alt/ltawards/past-awards. Further information about the 2018 Awards, which are now open for entries, and include an inaugural Research Project of the Year Award, can be found at https://www.alt.ac.uk/about-alt/awards.
Kulari Lokuge, Associate Director eLearning, and the Monash College Central eLearning Team. @klokuge
For ALT's 25th Annual Conference we will bring together different critical perspectives in Learning Technology from across our community that will examine the challenges ahead and question the shape of things to come. For more details, visit the conference website https://altc.alt.ac.uk/2018/
If you enjoyed reading this article we invite you to join the Association for Learning Technology (ALT) as an individual member, and to encourage your own organisation to join ALT as an organisational or sponsoring member