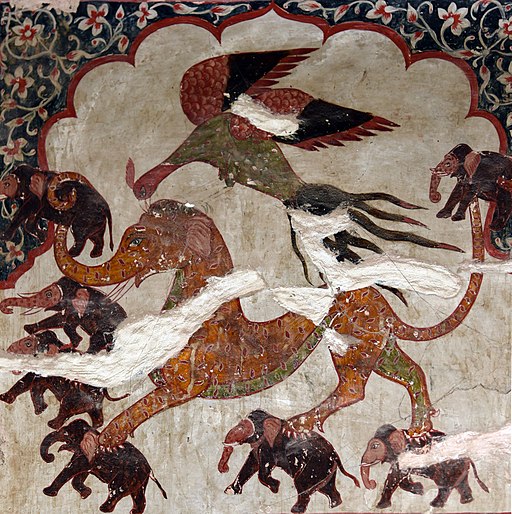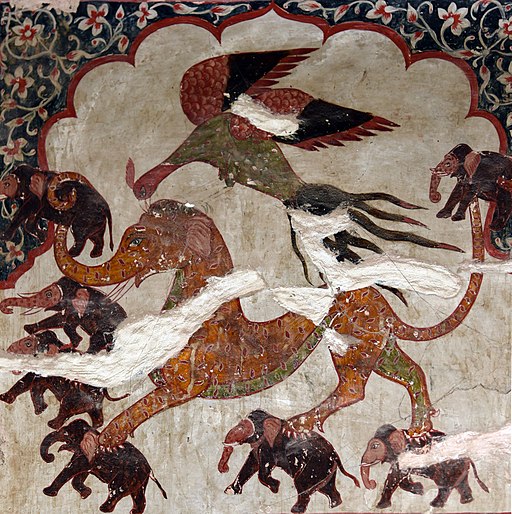 "Yali (also known as Vyala or Vidala in Sanskrit) is a mythical creature seen in many Hindu temples, often sculpted onto the pillars. It may be portrayed as part lion, part elephant and part horse, and in similar shapes… the graceful mythical lion is believed to protect and guard the temples and ways leading to the temple."
In June I posted for the very first time to the ALT listserv ALT-MEMBERS@JISCMAIL.AC.UK , replying to and adding my own posts on the following:
"Online student community" – I was responding to an enquiry on developing online student communities, explaining my recently completed T&L funded project – VCE3i – which focused on cultivating a collaborative community of learners (and learning) through interdisciplinary language systems developed in an existing Second Life HK PolyU Virtual Campus.
"Call for Proposals 2018: Hybrid Poetry & Tertiary Pedagogy: Experimental Verse across the Disciplines" – this was my own entry on a current CFP for a proposed co-edited volume of essays on the use of hybrid poetry in T&L initiatives.
"WordPress" – an ALT member was asking for advice from those of us whose institutions have offered WordPress to its students, and I noted my role as the founding editor of Inscribe: A journal of undergraduate student writing in and about Asia, which also initially took form as a T&L funded pilot, and uses WordPress as its launch platform.
What is interesting about all three of these projects is that they either adapt existing technology or introduce additional elements to scholarship and teaching & learning practises in blended learning, to form what I dub as a Hybridity of the Scholarship of Teaching & Learning… or is it the Scholarship of Hybrid Teaching & Learning? My approach to Hybridity falls more in line with Bhabha's work on Hybridity and Third Spaces – that the hybrid form (or the "otherly") is a natural and unique result of the clashing and interacting between different cultures and systems – and considers a contemporary definition of the term that includes two or more (and not just two) components. Kraidy (2005), I believe, posits this quite well in his chapter on "The Trails and Tails of Hybridity".
For those of us in Education, the turn-of-the-century paradigm shift(s) in our industry / profession are perhaps quite clear, but I propose that there is another paradigm shift that has been evolving and working in tandem with (or perhaps unrecognised by) this shift. I illustrate my three earlier examples here:
1) The HK PolyU Virtual Campus: An Evolution in Immersion, Interaction & Innovation (VCE3i) –
While the initial fanfare over Second Life has subsided over the years, a number of tertiary institutes and educational apparatuses continue to be represented, although perhaps more as opportunities for research rather than as thriving communities of learners and teachers.
The project is a carnival of collaborative and interdisciplinary learning systems which includes a Virtual Self-Access Centre (VSAC) that hosts a language learning system in the form of a spin-the-wheel, and dedicated task:
Upon touch by the learner / student, the wheel randomly produces a discipline-specific word or phrase, presenting the student a means to search, select and visit one of the vast numbers of destinations across the Second Life cyperscape
The expectation is that the unfamiliar surroundings will either instill students with new knowledge or add to existing knowledge – knowledge that encourages thinking and engagement beyond the confines of a discipline.
One example of hybridity, in the case for language learning, is i) extending autonomous language learning and ii) the blended (virtual) environment to include iii) interdisciplinary knowledge acquisition and sharing.
Scanning the following QR code transports the user to the VCE3i location on the Second Life Map: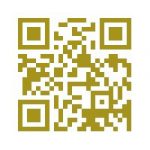 Alternatively, the VCE3i Introductory & Educational Video offers an overview of the learning systems, as well as a demo segment on the task.
2) Research on hybrid poetry in teaching & learning –
The Scholarship of Teaching and Learning, in my humble opinion, is itself a hybrid construct, facilitating the infusion of an even wider and innovative range of pedagogical diversity.
The call for proposals currently in circulation invites creative writing educators, research students and practitioners to submit abstracts for a proposed volume of international essays on use of hybrid poetry in T&L initiatives. The decision to highlight hybrid poetry was due, in part, to the fluidity and adaptability of poetry, and the new ways of thinking and understanding made possible through the re-contextualising of original language. Bhabha's postulations are especially appropriate here: The blank canvas on which the hybrid poem manifests is the third space, where language in its multifariously distinctive and sometimes conflicting states, forms and functions converge into a hybrid "otherly" poem.
While hybridity is the poetry form itself, its pragmatism resides in
its state as a creative literary-art form;
being applied to an academic context; and
helping students reflect and empathise with the conditions of society
Digital poetry – such as Wikimedia Commons remixing, erasure poetry generators, player and resident created poems in MMORPGs and VEs, respectively –, as a contemporary form of hybrid poetry potentially diffuses content more efficiently, and is more readily accessible and frequently accessed by the current generation of gamers, tech geeks, and university students.
Here is the link to the Call for Proposals:
CFP 2018 – Hybrid Poetry & Tertiary Pedagogy: Experimental Verse across the Disciplines
3) Inscribe: A journal of undergraduate student writing in and about Asia –
In Asia – in particular, Hong Kong – tertiary institutes tend not to actively support, practise or cultivate a student journal culture or community, and a majority of active student journals cater to the graduate student (Gui, Lo, Lim & Cheung, 2015).  
Inscribe, amongst other functions, serves as one of the deliverables of the HK PolyU English Language Centre's language enhancement initiatives for undergraduates. Including the pilot, it is currently in its fifth year of publication. The journal was developed following the precepts of a standard scholarly publication, with the addition of "language enhancement" services that emerged as academic affordances:
Annotated manuscript drafts, focusing on language mechanics and referencing style (in addition to the Peer Reviewer Feedback)
A 1-1 one hour writing consultation with journal staff
Highlighting research-intensive student work selected from the University's Reading & Writing (R&W) designated courses
Utilising the University's Blackboard LMS as an administrative platform
Publishing through a WordPress online platform with interactive Comment Box options, hashtags, and student-author bios and reflections
Current research efforts on Inscribe:
consider its relevance to classroom teaching and lessons, through the extent of effectiveness of published R&W work to guide students as writing genre exemplars; and
highlight the student ejournal as a contemporay, hybrid (scholarly and academic), yet thinly investigated branch of Education and Technology with the potential to become a powerful ally in institutional self-awareness – not only, but especially in Asia – and partner in the teaching and learning process outside of the immediate and physical classroom.
The ejournal's website is https://inscribe.elc.polyu.edu.hk
So, to draw my meanderings to a close, I'd like to query the following:
– What do others think about this secondary paradigm shift in Education and / or pedagogy that I have proposed?
– Does anyone practise, research into or read literature on hybridity either in T&L or in the scholarship of T&L?
References
Gui, Dean A.F., Lo, Jim, Lim, Grace, and Cheung, K. (2015). "A Paradigm-Shift in Tertiary Scholarship: Preparing Students for a Borderless World through Student Journal Publication." Proceedings of the International Conference on Technology Education in the Asia Pacific Region. Hong Kong Polytechnic University, pp. 145-150.
Kraidy, Marwan M. "The Trails and Tales of Hybridity." Hybridity: Or the Cultural Logic of Globalization, Temple University Press, Philadelphia, 2005, pp. 45–71. JSTOR, www.jstor.org/stable/j.ctt1bw1k8m.7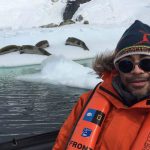 Dean A.F. Gui,
The English Language Centre
The Hong Kong Polytechnic University.
dean.a.f.gui@polyu.edu.hk
If you enjoyed reading this article we invite you to join the Association for Learning Technology (ALT) as an individual member, and to encourage your own organisation to join ALT as an organisational or sponsoring member