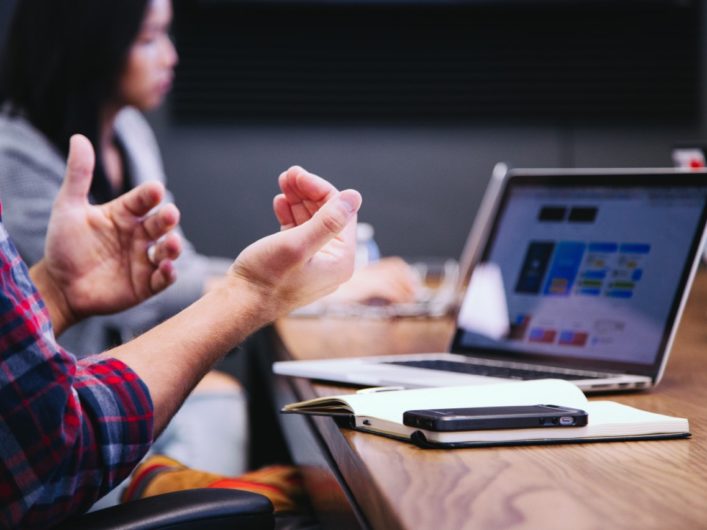 A post by Dr. Gennadii Miroshnikov, Technology Manager, Executive Education, London Business School. gmiroshnikov@london.edu
Executive Education comes in various shapes and forms, from one-day programs and workshops to multi-modular pathways, and from open programs available to anyone who meets the entrance requirements to tailored custom programs that use the joint forces of an Executive Education (EE) provider and the client's L&D department. The range of EE providers is also wide, ranging from traditional universities and business schools to consultancy firms and online learning platforms.
This post takes a look at the topics of the ALT conference from the perspective of EE learning technologists. It collates the themes of the conference and the main current problems in the field, which could help to create an agenda for EE and management education professionals, as well as for Further Education professionals and learning technologists supporting corporate L&D departments.
Digital technologies have a significant and diverse impact on EE, from offering new content to many management training programs and allowing managers to cope with disruptive technologies and digitalization to enhancing the training and learning experience.
A survey conducted by CarringtonCrisp shows that the top priority when considering an EE provider is 'learning that enables staff to have an impact at work'. Thus, measuring the impact after the training has been conducted is one of the most important tasks of EE providers, and a solution to maintain high market positions. Data management, including the collection, processing, and analysis of training and performance data, is the main tool to measure the impact and effectiveness of EE training.
This year's conference focused on both data management and Learning Technology for wider impact, which makes it particularly important from the point of view of EE professionals. Of particular interest were issues related to comprehensive data analysis and correlations between the results of training and data from external systems—such as the financial performance of a student's company, or the results of implementing a particular strategy or initiative. Often, companies acquire EE programs during organizational changes to better support these changes, so the data and its analysis should answer the question of how effectively the training was able to contribute to this activity. From the point of view of L&D professionals, it is very important to identify and understand the interdependence between corporate indicators and the results of these programs, which allow companies to determine the ROI and to evaluate the effectiveness of the program and provider, as well as to justify the L&D budget. Many EE programs use existing external digital systems such as Belbin, 360, and personality tests; hence, these integration issues remain relevant to provide a holistic analysis of data to measure the change impact on the company. Collecting and analyzing student data from various sources including survey platforms, Customer Relationship Management systems, and impact assessment tools that improve program design is another example of the important challenges facing EE providers.
As coaching is one of the main building blocks of many EE programs, the issue of collecting and analyzing data from coaching sessions is also important for understanding the holistic picture. It's clear that EE providers already use various digital systems to deliver their programs, but often these are separate external systems, the data from which are not always compared. Thus the integration of these systems is an urgent task, the solution to which will significantly improve impact measurement and will provide feedback to help companies make corrections to the design of their programs.
Creativity, which was another main theme of the conference, exists in the framework of EE programs in such forms as personalization and matching the branding of the client company to better reflect the link between the mission and strategy of the company and the EE program. EE providers often adapt the visual component of the program in accordance with the requirements of the client's branding policy using existing VLEs. However, such problems pose additional costs in graphic design and restrictions and limitations of VLEs, and the branding policies of the customer and the EE provider can sometimes be at odds. Thus, the fast graphical adaptation of EE programs, usually on both web and mobile versions, to client requirements while preserving quality and compliance with the branding requirements of the EE provider is extremely relevant.
Another problem related to creativity is the lack of a single VLE to fit all programs. A poorly-selected VLE can become an obstacle to creativity, program development, and delivery of the main objectives. In addition, a large number of patches, add-ons, and external subsystems affect the complexity of the maintenance, support, and development of such systems. EE providers are increasingly diversifying their digital delivery system portfolios, shifting from a single VLE to a few systems that are better suited to the goals and objectives of each program. Technologies are considered by EE providers as an 'opener', especially now that the industry has seen a shift from traditional face-to-face delivery to blended learning models with digital modules complementing and sometimes completely replacing face-to-face sessions. Technologies are carefully considered to erase the boundaries between the classroom and online learning, create an engaging learning environment while adding the additional value of personalizing the learning experience and taking into account the individual characteristics of each student. Examples of technology engagement are quizzes and polls, face-to-face sessions, online modules, and reflections.
Since the design of many custom programs takes into account the realities of a particular company and a direct connection with its operation, and as it may include proposing or implementing changes or projects in a given organization, the ability of technologies to build a bridge between theory and the real corporate environment and to create real-world problem-solving is especially valuable. One example would be companies that use the opportunities offered by social learning with a focus on problem-solving to organize discussions and gain feedback from peers, managers, and other stakeholders. The VLEs that are traditionally used by HE providers can be insufficiently flexible and intuitive for HE students, faculty, and coaches, which leads to lack of engagement. Therefore, the possibility of effective selection and the quick and streamlined VLE implementation of the option that is most suitable for each EE program is also extremely relevant. Findings in these areas will be very valuable for EE providers.
Because EE programs are designed for global coverage and often include students from different countries, multilingual support is another requirement for effective program delivery. The ability to include subtitles, download transcripts, view instructions in different languages, change video speed, and access the platform and all its components from anywhere in the world is also one of the industry's current challenges. One example is the complete or partial restriction of Google services, YouTube, and Vimeo in China, despite that it is one of the most promising destinations for delivering EE programs.
The ideas, research, experience, and best practices proposed and developed by the learning technology community in these areas are of considerable interest to Executive Education professionals, and this conference is a great example of how an evidence-based approach can be used in the field.
References:
Bronfman, S. V., Pelegrín, O. A.2018, The digital revolution in management education, Global Focus, accessed 10 July 2019, <https://globalfocusmagazine.com/the-digital-revolution-in-management-education/>
CarringtonCrisp 2018, Executive Education Futures: what next for business schools, learners and employers, CarringtonCrisp Limited, accessed 1 July 2019, <http://www.carringtoncrisp.com/images/PDFs/Executive_Education_Futures_18.pdf>.
Dr. Gennadii Miroshnikov, CMALT MIET, Technology Manager, Executive Education, London Business School, gmiroshnikov@london.edu

If you enjoyed reading this article we invite you to join the Association for Learning Technology (ALT) as an individual member, and to encourage your own organisation to join ALT as an organisational or sponsoring member.