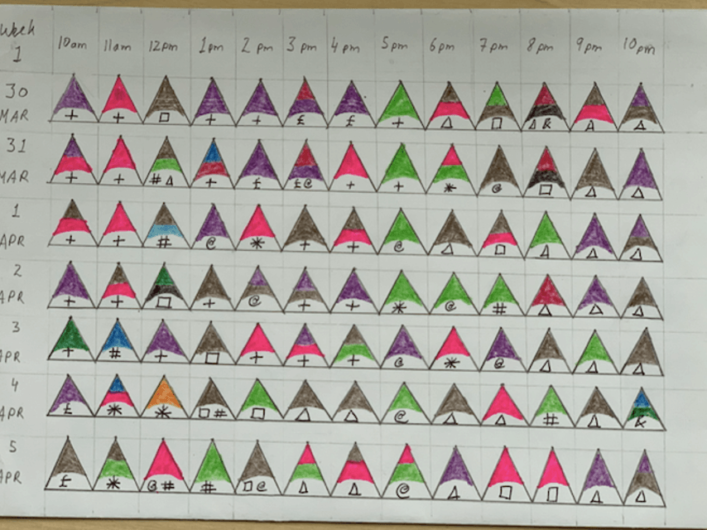 In this blog post we have tried to carry out an interesting compatibility test! We are husband (Anshul) and wife (Swati). We'll start by introducing ourselves:
Anshul Lau (CMALT, SFHEA): I am a Technology Enhanced Learning (TEL) professional with diverse experience in the Higher Education, Armed Forces, Hospitality and Charitable Sector. My role as E-Learning Technology Manager at the University of Nottingham involves leading the innovation practice, development, management and quality assurance of diverse courses, emphasising learner-centered design.
Swati Virmani (PhD, FHEA, ALT Associate Member): I am a Lecturer in Economics at De Montfort University, and have been teaching in HE since 2010, using varied technologies to enhance students' learning and engagement. I am a keen learner of pedagogic approaches and am interested in accelerating digital capabilities of staff and students.
Due to our work commitments we have always lived in different cities, and would meet on weekends, fortnightly or while on leave. Lockdown gave us an opportunity to live together, while also being confined to only one another's company! We carried out this exercise as a fun exploration of our emotional patterns and whether we are a match. The post below is based on our data analog reflections.
Inspired by the 'Dear Data' project, we collected data on our emotions around activities carried out during COVID-19 lockdown. The idea was to assess our compatibility based on our mental and emotional health! We decided to accumulate data around our emotions across activities carried out each day between 30th March – 26th April 2020 (a month long), and covering every hour from 10am to 10pm (inclusive). The activities included our work-related tasks, household chores, dining, outdoor walks and tasks, entertainment, and rest and sleep. The activities we did apart mostly included our work-related tasks, some household chores and rest hours. Otherwise, we did a number of activities collectively or were together during particular hours; for instance, our outdoor walks in the evening; being together while one is cooking and the other is just accompanying. It was especially interesting to note how and whether we both differed emotionally even while conducting the same task or despite being in the exact same situation and space.
For the entire period, we kept the data private to avoid deciphering one another's emotional pattern and forming any prejudice. We did analog data drawing for the first week – using colours and patterns for activities and emotions. For the remaining weeks we switched to Microsoft Forms to accumulate the data; the tool has allowed us to have descriptive statistics to form a behavioural pattern for both of us. Collecting the data around emotions also enabled us to connect with ourselves and introspect our thoughts at a much deeper level.
One benefit of the exercise was that it kept us busy during this challenging time. It allowed us to become more inquisitive about our thoughts, and also emotionally cognizant. We could connect with self and also appreciate the little things we did every day. Finally, on a more refreshing and delightful note, this was a very unique way of checking our compatibility to test our rapport after being in relationship for several years.
Irrespective of the lockdown and our associated emotional turmoil, we are two opposite personalities. Our nature, working style, approach to situations, temperament, experiences, and behaviour do not match. Our relationship is a living example of 'opposites attract'! So, this exercise could tell us whether at least our emotional pattern showed any similarities during times when we only had one another's company or did we stick to our normality state of being inverses of each other! And hence forming an essential objective – finding a different strand of compatibility.
Below are the lists of our respective main activities and emotions. Following that is the descriptive pattern of our behaviour and our compatibility assessment – the key outcome! We also showcase our analog drawings for the first week of data recording in the appendix below.
Anshul's Activity List
Work – meetings, video-chats, emailing, office tasks
ACF – army cadet force work
Food – lunch, dinner, snack breaks
Outdoor – campus walk, supermarket
Chores – cooking, housework, cleaning, miscellaneous
Entertainment – TV, Netflix
Rest – relax, chill
Sleep
Discussion/ argument/ conversation with partner
Swati's Activity List
Work Category 1 – teaching, training, emailing/ admin
Work Category 2 – research/ CPD
Food – lunch, dinner, tea break
Outdoor – walk, grocery
Chores – housework, cleaning, laundry, miscellaneous
Entertainment – TV, Netflix
Rest – relax, chill
Sleep
Discussion/ argument/ conversation with partner
How we felt? – List of Emotions
Sad/ Nostalgic
Worried/ Anxious/ Nervous
Mad/ Angry/ Irritated
Bored
Calm/ Neutral/ Okay
Quite Happy/ Joyful
Productive/ Positive
Silly/ Tipsy
Excited
Stressed/ Tired
Here are the resulting graphs: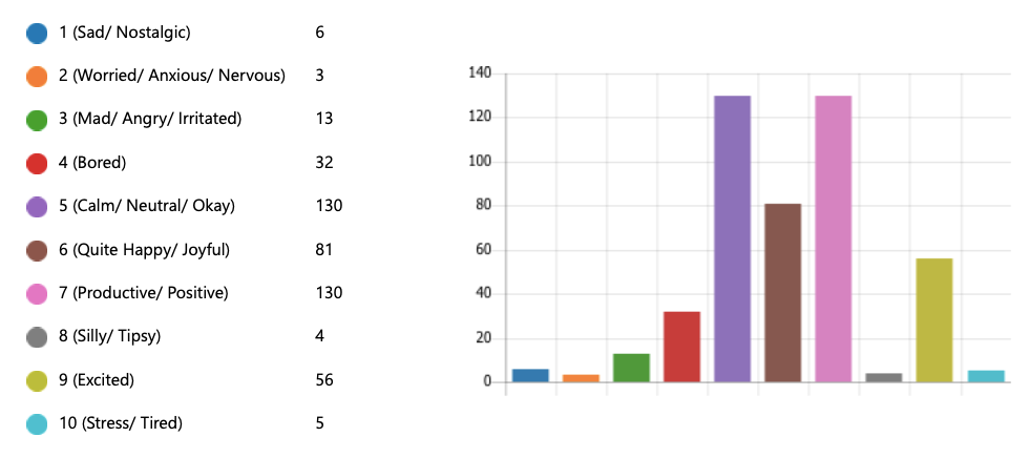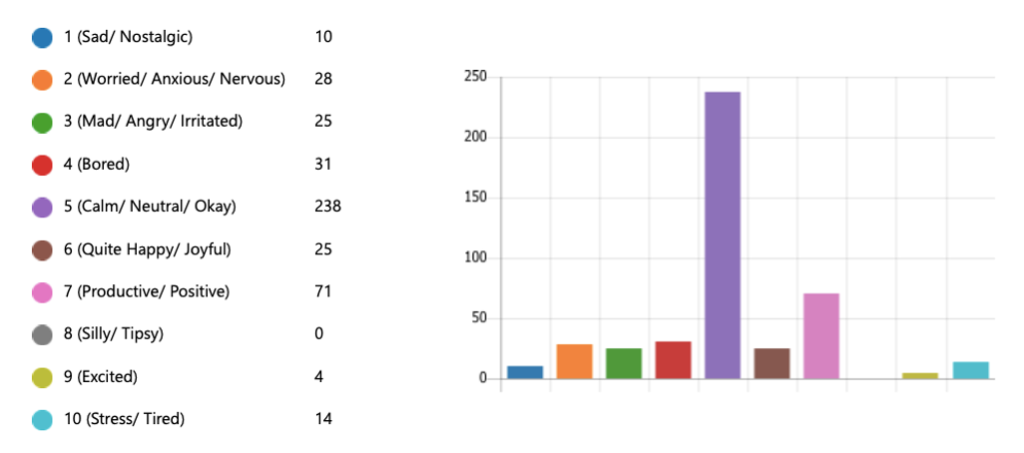 And voila! Even our emotional scores, during a rather unique time, depict our opposite temperament! Comparatively, he appears more joyful, productive/positive, excited; and she is more worried/anxious, calm/neutral, stressed. While doing the same activity together, our behaviour has shown both similarity and disparity. For instance, on 30th March at 10 pm, both were doing 'entertainment' together and both showed the same two emotions – calm and joyful; whereas on 2nd April at 10 pm again 'entertainment', but this time he was quite happy, while she was irritated. There were also situations, when both had the same emotion despite doing different activities – 3rd April at 10 am, both irritated while he was doing office work and she was doing household chores. The appendix depicts these cases.
One emotion that appeared consistent was being bored! A disparity in interpretation came in case of 'productive/ positive' emotion. He emphasised more on the aspect of positivity and she emphasised more on only work-related productivity – hence a reason her score is much lower for this emotion. Nonetheless, our traits suggest two distinct people – creating a rather balanced household!
This exercise was not undertaken to reveal our individualities or bring out any negatives but to carry out an interesting task during a completely different, difficult and strange living environment. We want to depict that data collection could enable us to introspect our emotions using an offline approach where the focus is on our everyday routine. The need really was to slow down, do self-analysis, reflect and finally connect with ourselves. This exercise has not made us self-conscious or awkward of our actions, but rather has enabled us to lay importance on our emotional well-being and be more appreciative.
Ours is only one story! Thanks to the 'Dear Data' project, we consider that this type of exercise has huge potential and can be carried out at an individual, pair or group level. It is a chance to not just know someone else, but also to connect to your own deeper level. The exercise could be carried out (even anonymously) between family members, colleagues or students. Especially when we are foreseeing an environment of online and virtual communication and teaching, this could be used as a reflective tool for engagement, pastoral care, well-being and community building. Probably a next stop would be to try a task with students in the introductory week!
Appendix: First week's hand drawn data entries.
Anshul's data analog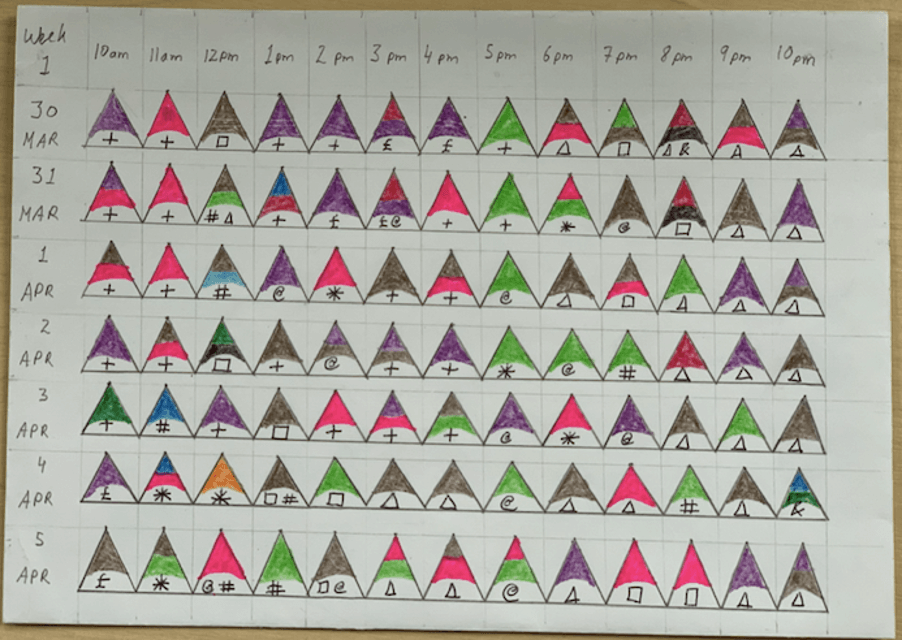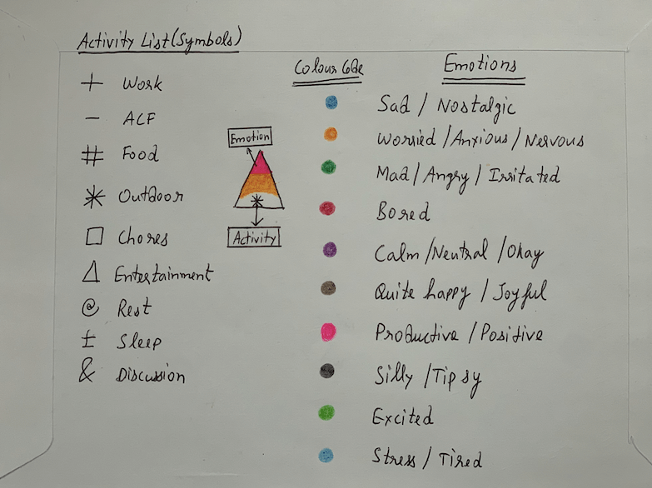 Swati's data analog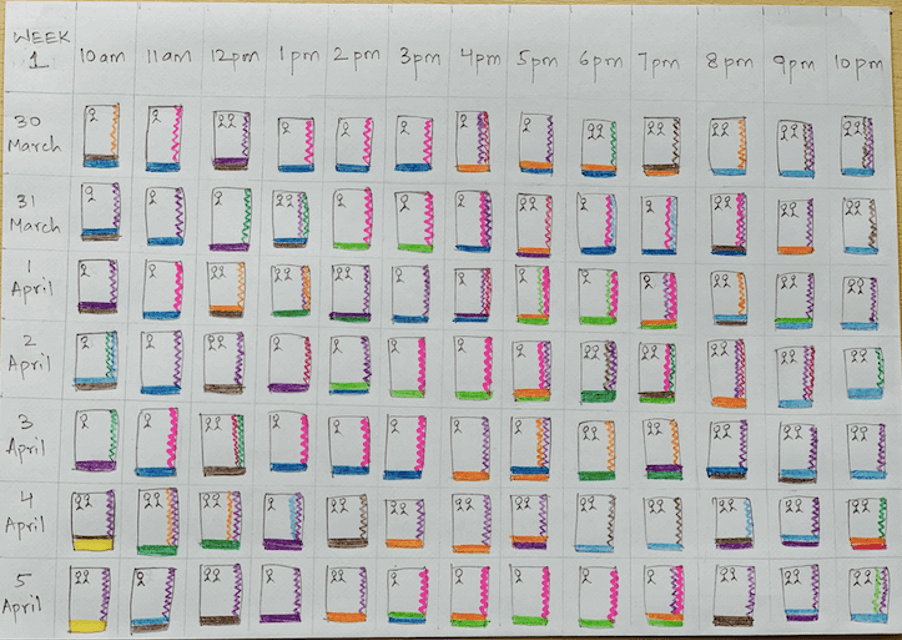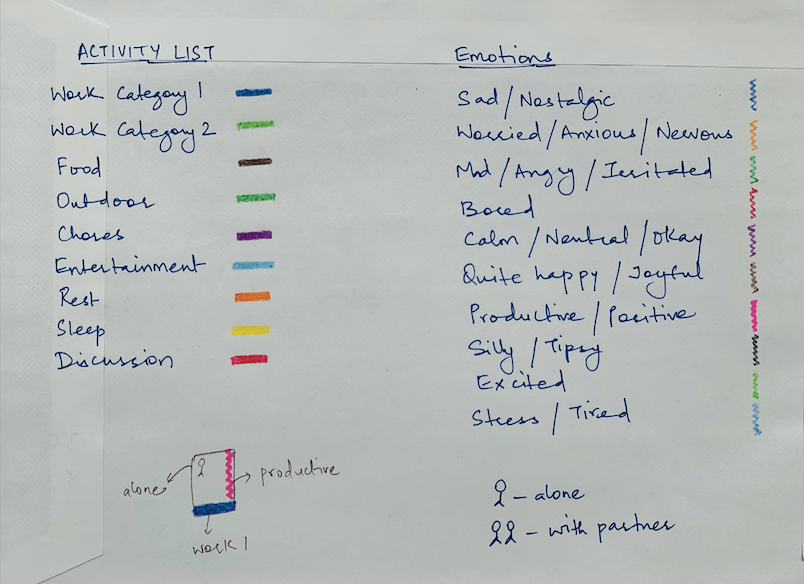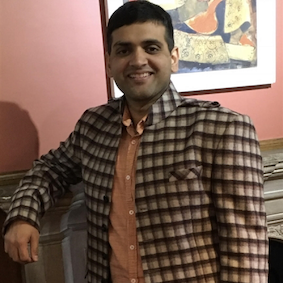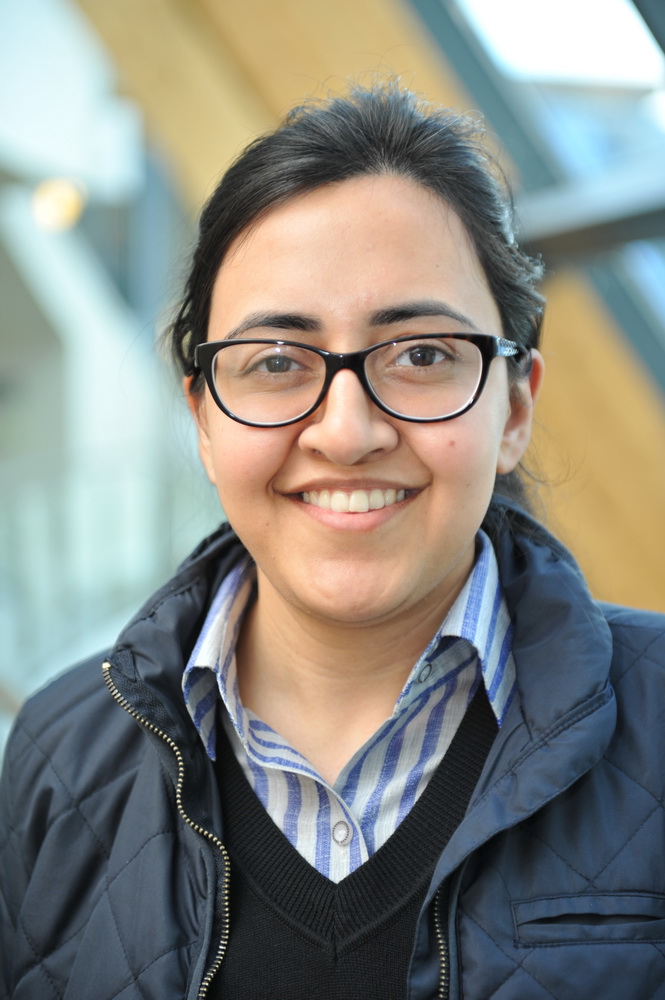 If you enjoyed reading this article we invite you to join the Association for Learning Technology (ALT) as an individual member, and to encourage your own organisation to join ALT as an organisational or sponsoring member.