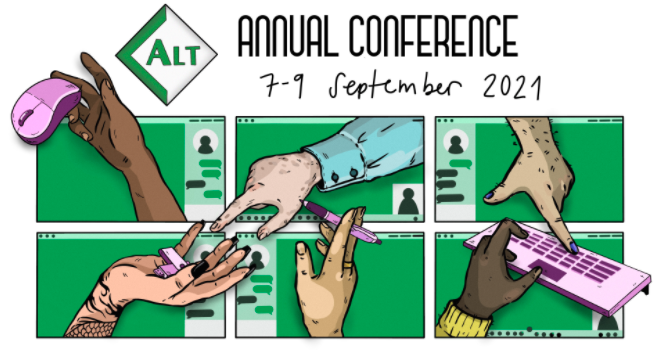 This year's Annual Conference artwork is now available in the altc shop! This year's artwork was selected following a student competition at London College of Communication. 
The overall winner of the competition was Gloria Corra. Gloria's artwork can be seen widely across the conference website, social media and in other published material.
Show your #altc21 pride this year by purchasing some special edition merch, with three styles to choose from.
Available on face masks, t-shirts, jumpers, mugs and lot's of other items, to help celebrate Learning Technologists even more widely. 
Learn about the artist 
"I am grateful to have had the opportunity to take part in this project. This experience has allowed me to look at the world of technology with a new set of eyes. The feeling of being part of this great community made me work on my projects with a lot of enthusiasm and motivation"

Gloria Corra
For more of Gloria's work see @glooria_illustrations on Instagram & Gloria's website.
Explore our altc shop!
Checkout our other available designs;