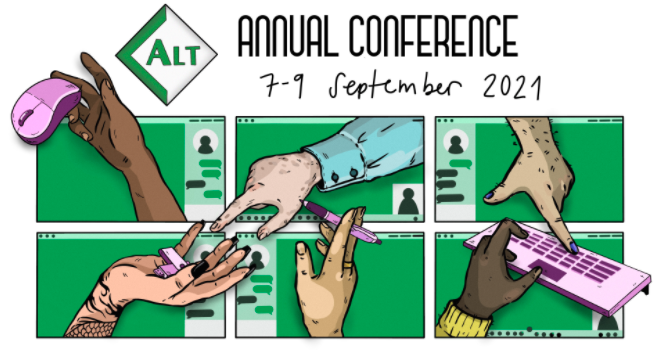 Sandra Huskinson enquiries@fieryred.co.uk @FieryRed1
ALT past and present a rogue's gallery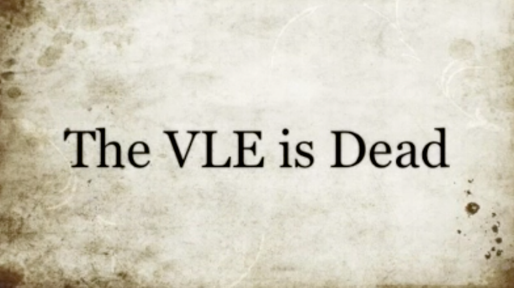 As some of you may know I'm a keen photographer so it made sense for me as part of my process for writing this post to start by looking back through some photos and videos of ALT conferences past. I'm fortunate enough to have presented a couple of times, attended many times both in person and online, and also been involved in the volunteering to support conferences. It has been fascinating to take this very personal look back at the variety of content and the network of people I've met and seen present over the years.
ALT has provided both engaging and challenging keynotes and facilitating a wide range debates over the years never shying away from controversial topics. The VLE is Dead symposium at ALT 2009 (https://elearningstuff.net/2009/09/09/the-vle-is-dead-the-movie/) followed up ten years later by James Clay revisiting this topic with an insightful blog post ( https://elearningstuff.net/2019/09/02/the-vle-is-still-dead-altc/) has fired debate over many years and I'd love to hear James' and the other panel members take on the use of the VLE in the last year. Is the VLE dead or has the pandemic resuscitated it?
In 2010 Donald Clark gave a thought provoking keynote 'Don't lecture me' (https://youtu.be/Tbl-xXF8NPY). The reference to academics building a lecture theatre in Second Life has remained with me and the points about transforming courses was definitely relevant in the pandemic. More opinions can be found at his blog site. I particularly like his opinions on switching off video in (http://donaldclarkplanb.blogspot.com/2021/03/disabling-video-may-be-better-for.html )
In 2016 Games Workshop founder and computing learning expert Ian Livingston gave a keynote 'Code Create Collaborate (https://youtu.be/D7zOg4fe9L4 ), the reference to STEAM: Science, Technology, Arts and Maths resonated with me as an art graduate and is relevant now with the UK government looking at cutting arts in education. Ian is still advocating the power of using games in education (https://businesscloud.co.uk/ian-livingstone-cbe-its-time-for-schools-to-embrace-games/ )
Finally, I want to mention the original guy up a ladder, the wonderful and much missed Hans Rosling, presenting 'A fact based world view' in 2008 (https://www.youtube.com/watch?v=6qAKMTDZbBQ&t=51s). Hans with Bill Gates in 2014 went on to talk about how to get vaccinations into the arms of children, which is so relevant now. (https://www.youtube.com/watch?v=2nDh8MQuS-Y ). I particularly loved his very visual way of explaining concepts.
All these presentations have stimulated ongoing debates, sparked ideas and truly made people think, providing the ALT community with opportunities to discuss controversial topics, and let off steam. The recent addition of the Gasta (https://youtu.be/8NRKESSftoM ) sessions comes to mind, as well as opportunities to gain new skills by volunteering for the programme committee, chairing sessions and providing support others via the ALT email lists and Special Interest Groups.
Looking through everything while writing this blog post was like looking at the history of learning technology, but for me it was always about the people. Being online never diminished the opportunities to network and whether it was in the early days via email or discussion boards or later via Twitter people have always connected and shared thoughts and offered help and advice. That's the thing about this community of practice – the attendees have changed over the years but there's always been enthusiasm for the sharing of opinions and knowledge. For me it's always the people that count. There have been some wonderful highlights and I'm sure there will be more.
So what have I learnt? Forget the technology it's all about the people, a topic or tech is never really 'dead' it gets recycled as people find new uses for it. It's the tech that binds us but the interactions that make us.
I hope I've now sparked your interest and you'll join this community at conference sharing your practice with and supporting others. These are my highlights – what are yours? #ALTHighlights