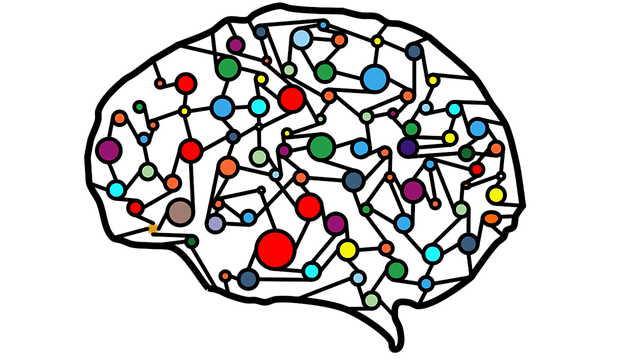 November 11, 2021 2:59 pm
John Traxler, Professor of Digital Learning in the Education Observatory, University of Wolverhampton.
Part one of this blog post can be found here.
For people using digital technology to access knowledge and information, Wikipedia is available in a huge number of languages, which is good, but the volume of English version content vastly overwhelms that of other languages, even the major European ones, and reputedly has more spaced devoted to Middle Earth than to Africa, which is not so good. Accessing learning itself, especially formal learning from universities, schools and colleges, often uses learning technologies, most obviously the VLE or LMS. These are all underpinned by the educational theorising of Europeans or Americans, such as social constructivism or behaviourism, or by the business models of the globalised universities, for example Turnitin and e:Vision. Informal learning, from various public and global institutions, uses the MOOC, and this, however much current MOOC platforms might have drifted away from its original ideals, is based on Canadian connectivism. Richard Millwood's (no date) excellent graphic illustrates the absence of any names from outside the colonial powers in the theorising of education.
The technologies of search, for example those employed by Google and all the search functions in various web sites and applications that are powered by Google or similarly flawed search engines, and the technologies of artificial intelligence both perpetuate bias and stereotypes from a colonial era. Papers entitled 'Maori are scum, stupid, lazy: maori according to Google' (Elers 2014) and 'Can artificial intelligence be decolonized?' (Adams 2014) tell their own story, and the implications for learners and learning technology are clear.
This was part of a wider argument that digital technology is not a system of dumb conduits and containers that preserve and transmit knowledge, learning and language passively and impartially. Digital technology changes many aspects of language and of learning. To choose one examples, mobile devices have created whole new vocabularies and catalysed dialects known collectively as textspeak.
Making languages 'official' and delivered by the education system's learning technology is the way in which less powerful languages get ignored or suppressed by states, colonial and post-colonial, and their education systems. This has been the case in parts of the Anglophone white settler countries, America, Canada, New Zealand, South Africa and Australia amongst others, and Great Britain itself in the case of Wales, and in Europe, with the languages of the Bretons, Catalans, Basques, Roma, Sami and numerous others.
Another paper (Traxler 2018) introduced the idea of epistemicides into the analysis of the dynamics between fragile and non-mainstream cultures and global digital technology and in the current context, epistemicides are the end point of colonialization, the consequence of the failure to decolonise, the eradication of one entire culture, its language, its values, its history, its languages, its traditions and its social organisation, by another, more powerful.
I realised some subsequent papers (Traxler et al 2019, Traxler 2018) growing out of work in occupied Palestine and dealing with digital literacy were in effect attempts to 'decolonise digital literacy'. The argument and the evidence were that in Palestine and presumably many other countries and cultures, notions of digital literacy whilst talking in general terms about the attitudes, knowledge, skills, access and affordances needed to survive, prosper and flourish in societies become increasingly digital were in fact importing and accepting practices, implementations and standards that were very specifically European or American in their cultural, political, economic, infrastructural, educational, technological and social context. These contexts differed dramatically from those under occupation in Palestine.
An earlier event, an Alpine Rendezvous workshop organised by Helen Beetham, currently based in the Education Observatory, and myself, amongst others, nearly ten years earlier, had explored the ongoing global crises, the ecological, economic, political crises, and asked whether learning technology was complicit in these crises, whether the learning technology community saw itself, saw technology, research and education as unconditionally benign, scientifically dispassionate and objective.
Some of the questions addressed at the Rendezvous included,
Have we implicitly assumed that the western/European model of universities is necessarily the sole or best expression of a culture's or a community's higher learning and intellectual enquiry?
As western/European pedagogy, or rather the corporatised, globalised versions of it, now deploys powerful and universal digital technologies in the interests of profit-driven business models, should we look at empowering more local and culturally appropriate forms of understanding, knowing, learning and enquiring?
Is encapsulating the world's higher learning in institutions increasingly modelled on one format and driven by the same narrow global drivers resilient and robust enough, diverse and flexible enough to enable different communities, cultures and individuals to flourish amongst the dislocation and disruption we portray as characterising the crises?
Our responses, for example personal learning environments or the digital literacies agenda, seem implicitly but unnecessarily framed within this western/European higher education discourse – can these be widened to empowered other communities and cultures entitled to the critical skills and participation necessary to flourish in a world of powerful digital technologies in the hands of alien governments, corporations and institutions? (Hall 2013)
Decolonisation was mentioned in this much wider context and I remember repeating of Jacob Zuma's remark about "…. trying to "decolonise the African mind" when he criticised caring for dogs as pets as part of "white culture"…, ", (Mail & Guardian 2012). Subsequent events in South Africa, in particular #RhodesMustFail – and their echoes in Oxford and elsewhere – emphasised the continued nature of the problem.
One paper (Traxler & Lally 2015) portrayed digital technology as a 'cargo cult' or 'trojan horse' inserting Western (post-colonial) values into other cultures and quoted a former Permanent Secretary of the Kenyan Ministry of Information and Communication as saying, 'Africa's learning methods through imitation and the oral tradition of knowledge transmission are dying. Modernity is destroying the little that was transmitted'. Modernity, meaning Western modernity, the European Enlightenment. This is true of Africa but now the decolonisation movement embraces the same concerns within the English university system as it perpetuates that same cargo cult and Trojan horse. The need to 'decolonise learning technology' is part of that global struggle.
Coming at this from a different angle, there is ongoing rhetoric promoting research informed teaching, and whilst others might need to decolonise this research that informs the teaching in order to decolonise the curriculum, the agenda for learning technologists must be to critique the research that underpins digital learning and learning technology. A simplistic starting point might be critically analysing the products of the research itself, the theories, concepts, the models and the paradigms, but a more sophisticated and critical approach might be examining how that research takes places, how it is funded, designed, developed, resourced, presented, staffed, published, reviewed, disseminated, adopted and consumed. It is clear that the whole process of research underpinning learning technology must also be decolonised
So, What Do We Do?
What emerges is the possibility of a simplistic but structured approach to decolonising learning working upwards and outwards from hardware, operating systems, system software, applications especially browsers, web2.0, social media and open source, interfaces and interactions; dedicated educational technologies especially MOOCs, VLEs and the surrounding and supporting software systems such as plagiarism detection, learning analytics and automated assessment; procurement, deployment, training, support, management and maintenance; buildings and architecture; curriculum design; edtech policy and guidance; and cultural and societal expectations, and asking at each level, where is the colonialisation, how does it happen and what should we do? If the learning technology community do their bit, they can then step aside for the curriculum specialists and others.
There are risks of course, firstly that any of these levels, decolonisation will degenerate into targets, percentages and tick lists, secondly, that it will be seen as offering something extra or remedial or palliative to minority communities rather than offering something enriching to everyone, thirdly that efforts at decolonisation will be driven by members of the majority community and inevitably seen through the lens of their (mis)understanding and privileges
Pragmatically and operationally, any process of change must appeal to managers, shareholders, stakeholders and the rank-and-file of any organisation as well as its ideologues, activists, liberals and progressives. This sounds like a categorisation from the Diffusion of Innovations frameworks, a rephrasing of, for example, 'innovators' and 'early adopters', and of 'late majority' and 'laggards'. Certainly, any organisational transformation needs a Theory of Change, and the Diffusion of Innovations provides at least a practical workable outline. It suggests working first with early adopters and innovators supporting and encouraging the development of examples and pilots, working with opinion-formers and gate-keepers before moving onto increased institutional programmes and only lastly resorting to regulation and enforcement , but most of all recognising that at every step, these are issues of 'hearts and minds'.
This blog was published Jonh Traxler of the ALT West-midlands membership group. Part 2 will be published next week.
Learn more at their upcoming event ALTWM Webinar: Decolonising Learning Technology on 24 Nov 2021, 1:00 PM through 2:30 PM. Register here
References
Adams, R. (2021). Can artificial intelligence be decolonized?. Interdisciplinary Science Reviews, 46(1-2), 176-197.
Elers, S. (2014). Maori are scum, stupid, lazy: maori according to Google. Te Kaharoa, 7(1).
Hall, R. (2013) On the Secular Crisis and a Qualitative Idea of the University. Available online: http://www.richard-hall.org/tag/history/page/4/ (accessed on 13 October 2021).
Keele (2021) Keele's Manifesto For Decolonising The Curriculum? Available online at http://www.keele.ac.uk/equalitydiversity/equalityframeworksandactivities/equalityawardsandreports/equalityawards/raceequalitycharter/keeledecolonisingthecurriculumnetwork/
Mail & Guardian (2012) available at https://mg.co.za/article/2012-12-27-zumas-dog-comments-meant-to-decolonise-the-african-mind/ accessed 13 October 2021
Meier, A., Goto, K., & Wörmann, M. (2014, June). Thumbs Up to Gesture Controls? A Cross-Cultural Study on Spontaneous Gestures. In International Conference on Cross-Cultural Design (pp. 211-217). Springer, Cham
Millwood, R. (no date) available online at https://www.teachthought.com/learning/a-visual-summary-the-most-important-learning-theories/ and elsewhere, accessed 18 October 2021
News24 (2013) Available online https://www.news24.com/news24/Technology/News/Mxlish-the-12th-official-SA-language-20130328, accessed 13 October 2021
Traxler, J. & Lally, V. (2015) The Crisis and the Response: After the Dust Had Settled, Interactive Learning Environments 24(5), pp1016-1024
Traxler, J. (2017) Learning with Mobiles in Developing Countries –Technology, Language and Literacy, International Journal of Mobile & Blended Learning, 9(2): pp1-15
Traxler, J. (2018) Learning with Mobiles: the Global South, Research in Comparative and International Education, Vol. 13, Number 1, pp 152 – 175
Traxler, J. (2018), Digital Literacy: A Palestinian Refugee Perspective, Research in Learning Technology, Vol. 26, pp1 – 21 https://journal.alt.ac.uk/index.php/rlt/article/view/1983
Traxler, J., Khlaif, Z., Nevill, A., Affouneh, S., Salha, S., Zuhd, A., & Trayek, F. (2019). Living under occupation: Palestinian teachers' experiences and their digital responses. Research in Learning Technology, 27. https://doi.org/10.25304/rlt.v27.22World University News (2021) Lecturers are key to ending colonial epistemicide, World University News, available online at https://www.universityworldnews.com/post.php?story=20211006114502190