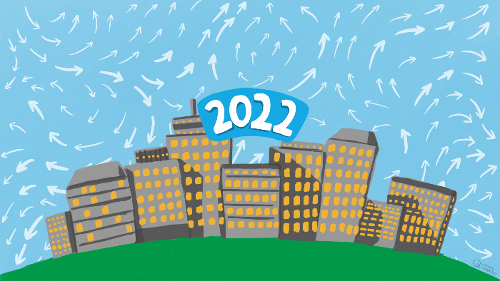 Dear Members
I hope you have had a good start to 2022 and we wish you all the best for the year ahead. Our Members continue to be at the forefront of shaping learning and teaching with technology and there are many priorities for us to address as we look at what's ahead:
A key priority for this year is to continue to share our Members' vision for and expertise in what Learning Technology beyond crisis provision looks like and how this can be scaled up.
Whilst we continue to see high recruitment for Learning Technology roles, senior leadership and policy makers often do not fully understand the important role Learning Technology professionals play in this endeavour and we need to continue our work to increase recognition of our profession and our expertise.
Our 2022 programme of events, research and community activities will provide access to professional development for all practitioners, professional recognition and development for Learning Technology professionals and strategic development for leaders and institutions.
Things to look out for
New resources for the Framework for Ethical Learning Technology were launched in December and the FELT self-assessment tools are now being piloted by Member organisations. Case studies and example policies will be published in the coming months.
2022 Trends and analysis from across the sector is due to be published as the results from our Annual Survey come in, informing our understanding of how the digital landscape is changing and how institutions are responding.
Our growing network of Members Groups and Special Interest Groups welcomes the newly established Anti-racism and Learning Technology Special Interest Group which will add a new strand of activities to what is a very active space for our Members.
Better supporting Members
Much of what we do as a community relies on Member engagement. Over the past two years we have adjusted the way we collaborate to especially support Members who contribute their time and effort and peer reviewers, assessors, committee members and officers. We regularly review our processes in order to reflect the added pressure many of our Members continue to be under and to support their involvement in ALT, including extending deadlines for CMALT assessments, offering extended applications for scholarship places for our events and offering asynchronous participation in meetings and collaborative activities.
Increasing our capacity
All aspects of the work we do have significantly increased in the past two years, and taking into account our improved financial position the Board of Trustees has agreed for us to invest in increasing our overall staffing capacity for 2022.
We announced late last year that Kerry Pinny has been appointed as ALT's new Chief Operations Officer. Kerry will join our team at the end of this month and take responsibility for day to day operations working closely with me and the whole team.
We are also looking forward to welcoming back Fiona Jones from maternity leave and are investing in extra capacity in our team by retaining Christina Vines on a permanent basis.
I am really proud of what our team has achieved over the past two years, and I am looking forward to seeing the long awaited increase in our capacity make a positive difference to Members and the wider community.
In person events and meetings return in 2022
This year sees the return of in person events and meetings for some of our activities, and we are especially looking forward to our flagship Annual Conference returning to Manchester this September. Our first hybrid event of the year will be the Open Education Conference in late April in London. Of course the way we deliver our events and community activities will continue to evolve this year, and we look forward to reinventing what we do as opportunities open up.