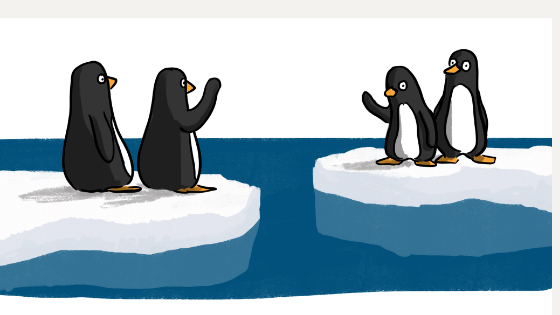 February 14, 2022 10:05 am
Guest post by OER22 GO-GN team; Rob Farrow, Francisco (Paco) Iniesto, Kylie Matthews, Beck Pitt and Martin Weller.
The deadline for contributions to the conference has now passed and behind the scenes the Chairs, Conference Committee and ALT are beavering away to get everything ready for April. It's an exciting time for several reasons. We are looking forward to a return to face-to-face meetings after the pandemic. This will also be the first hybrid OER conference to include both online and in person elements. For us as conference chairs, OER22 also presents a great opportunity to introduce the work of GO-GN and our fantastic members to a wider audience.
We thought a good place to start would be to introduce the Global OER Graduate Network (GO-GN and what we are all about.
About GO-GN
The Global OER Graduate Network (GO-GN) is a Hewlett Foundation funded network of PhD candidates around the world whose research projects include a focus on open education (i.e. OER, OEP, MOOC). These doctoral researchers are at the core of the network; around them, over two hundred experts, supervisors, mentors and interested parties connect to form a community of practice.
GO-GN started in 2013 as an initiative from Prof. Fred Mulder, UNESCO Chair in OER at the Dutch Open Universiteit, in collaboration with Prof. Rory McGreal, UNESCO / COL Chair in OER at Athabasca University (Canada).
GO-GN is currently funded through the OER programme of The William and Flora Hewlett Foundation and administered by the Open Education Research Hub from the Institute of Educational Technology at The Open University, UK.
The GO-GN team has been based at the Institute of Educational Technology (IET), The Open University (UK) since 2018 and is led by Professor Martin Weller. The current team includes Dr. Robert Farrow, Dr. Rebecca (Beck) Pitt, Dr. Francisco (Paco) Iniesto, and Kylie Matthews. Dr. Carina Bossu leads our work on Equity, Diversity and Inclusion.
Our Aims and Activities
The aims of the GO-GN are to:
raise the profile of research into open education,
offer support for those conducting PhD research in this area,
promote equity and inclusion in the field of open education research, and
develop openness as a process of research.
To meet these aims GO-GN:
Hosts an annual face-to-face workshop, bringing together researchers from around the world to share their work and further develop their practice. This event is usually aligned with an international open education conference such as OEGlobal or the UK OER conference.
Holds regular webinars, online events, drop-in sessions and mini-seminars, which showcase our members research, enable collaboration and provide a supportive space.
Collaborates with other stakeholders to promote our members' work and widen the network.
Co-develops and authors a range of research publications with its membership. In 2020 these included a Methodology Handbook and the first in a series of reviews of the latest OER and OEP research.
Supports alumni and members nearing the end of their studies with a funded fellowship scheme.
Connects our members, supporters and friends through a variety of channels including social and What's App.
Acknowledges our member and alumni achievements through the annual GO-GN Awards, and
Offers our membership additional benefits such as affiliate membership to ALT and a Reclaim Hosting account.
In 2020 GO-GN received the Open Practices Award in Open Research for our Research Methods Handbook. This was our second award since in 2018 GO-GN received the Open Research Award for Open Education Excellence.

Our Motto
The GO-GN motto is 'Tuko Pamoja' which means 'We are Together'.
In 2017, at the 6th GO-GN Seminar celebrated in Cape Town, the network adopted the motto 'Tuko Pamoja', which in Kiswahili means 'We are Together'. GO-GN researcher Judith Pete, who is the inspiration behind this, explains it as follows:
'Tuko Pamoja' denotes a shared sense of purpose and motivation, strengthening values like trust, empathy, responsibility, accountability, self acceptance, sharing, unity and wholeness, among others. In a nutshell, it implies an 'empathetic understanding among the members of a group'. This is indeed very typical of us as GO-GNers.
In recent years we have seen our membership grow and increasing numbers of our doctoral members complete their studies and go on to important postdoctoral positions. The maturity and growth of the network enables us to support each other in more powerful and meaningful ways, and during the Covid-19 pandemic we have increasingly tried to emphasize that we are a community of care as well as research excellence.
Looking forward to OER22
It's hard to believe that it's almost three years since the last in person congress of the UK OER community – and exciting to think that we are at a point where we might finally be able to move on. Of course, not everyone will feel comfortable meeting face-to-face yet and that's completely understandable. That's why the conference will also include significant content which will be available online only (both synchronous and asynchronous).
We're very pleased to be able to introduce the work of GO-GN researchers to new audiences and raise the profile of our network!
If you're interested in joining GO-GN you can find out more at https://go-gn.net/join/.
You can also view some footage of our past events and interviews with our members on our channel at https://www.youtube.com/channel/UCgqxHsYkSrfUQH7_mwHmqiQ.
We're looking forward to making memories with you! Stay tuned to the blog for more conference build up… in the meantime we will work on putting together a fantastic event for you!