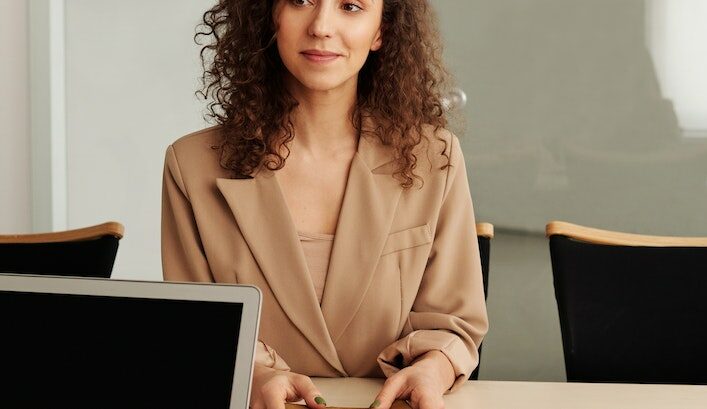 September 20, 2022 11:00 am
By Dr Pedro Elston, Head of eLearning at Queen Mary University of London
Why empathy and initiative are desirable skills for eLearning
Over the past few years, there has been increasing demand for Learning Technologists, and we've seen a lot more applications from people entering the field for the first time.
If you haven't seen it already there is a fantastic series of posts on applying and interviewing for Learning Technologist positions that you might want to read before this.
There are some things hirers look out for in people that aren't necessarily written down. Nowhere on a job description will it say 'has a sense of humour', or 'is polite with experience of holding doors open for others', but these help create your impression of a person. When you only have a sheet of paper, or thirty minutes to learn about someone and make a decision, every detail counts.
This post is going to cover two crucial attributes that aren't always explicitly mentioned in job descriptions but can easily swing a panel.
Empathy
I recently had a conversation with a senior consultant working with our university about moments that get you a job. They described a scenario in which interviewees had to talk about how they would approach a manager whose department was failing, about how to turn it around. Naturally, most of the candidates talked about approaching the manager about cash flow, various charts and analysing competitors. All that classic business fluff that presumably makes up the bread and butter of that role. Only one person said they'd first think about how that manager must be feeling in this situation, and how best to approach them.
In this job, people come to you with a mix of problems, attitude, and enthusiasm. Putting yourself in their shoes isn't always easy, but it goes a long way to building rapport and establishing good relationships with the people you might end up knowing for many, many, years.
Sometimes this comes out in applications under the guise of 'communication skills' or the interview question: 'tell me about a time you worked with a challenging colleague', but they can be satisfactorily answered without coming close to displaying the kind, empathetic person you are.
Try to answer the question 'How did you come to understand a colleague's situation when they came to you with an urgent issue at 16.45 on a Friday?'.
Of course, it's never quite that simple. The academics we interface with come from varied backgrounds in research, education, or enterprise, and will have differing levels of experience with the technologies we use. On top of this, we're all different people. This means every interaction needs a nuanced, unique approach. The key in the above question is 'understand'. Why might they have not read the guidance you painstakingly prepared? What are their priorities and challenges in this moment and in the coming weeks? How can you support them in this moment whilst also providing the relevant guidance? The answers to these questions will plant you firmly in their clogs, and that role you've been chasing.
Initiative
Our world of Learning Technology is full of 'technical debt', a concept in programming whereby a piece of code is written quickly rather than efficiently and will need to be fixed later. This term has been borrowed to describe the many workarounds we, as technologists, have in our processes. And the idea that somewhere down the line, we pay for these. For example, a student record system that doesn't quite import student's data into courses properly, so as a result, we must manually check this every year on 'rollover'.
Often, a Learning Technologist is given a good amount of freedom when doing their work. They can be in a position to make very impactful decisions on a daily basis, as they decide what the best way of approaching an issue is. This is where initiative is most important.
A large part of our jobs is smoothing over processes and improving them. We're usually deeply entrenched in our technical debt, and used to working in those inefficient ways. We often don't have the time to resolve issues, despite the benefits we'd get over time. Having the ability to spot these, and the drive to fix them is a huge bonus. You've probably done it many times without thinking about it – e.g. figuring out a better way to pull information out from a Virtual Learning Environment (VLE), or an Excel file. On top of fixing existing problems, finding new technologies and new uses for technologies we already have is a boon, and really highlights what your impact would be if given the job.
You might be directly asked about ideas you've come up with, or how you have made a mark in your current position. Find a way to show that you seek out opportunities and take them.
Do your best to bring in relevant aspects of your personality to an application or interview, just as you would in the actual role. A potential candidate can be taught a platform they don't know, but it's much harder to teach empathy and initiative.
What has your experience been of hiring Learning Technologists? Using the comments below, please share your thoughts on what you think are key attributes in Learning Technologists, and how you would advise others to make sure they show off these qualities.
Did you enjoy reading this? To become a member of our community see Membership details here https://www.alt.ac.uk/membership