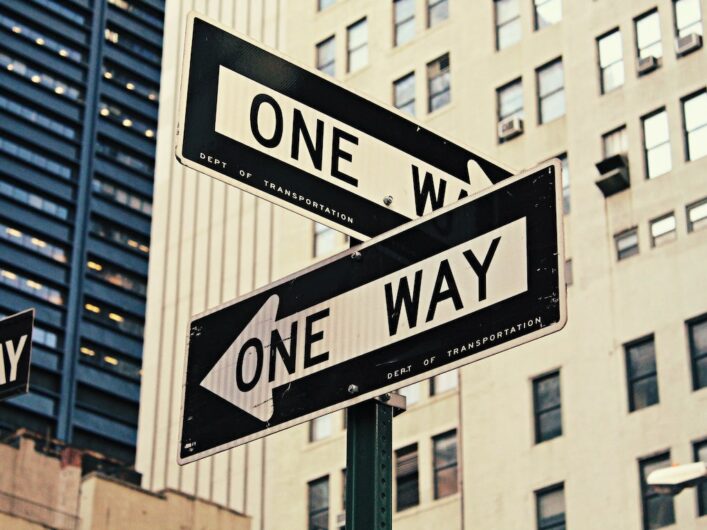 A post by Julie Voce, Head of Digital Education, and Mimi Weiss Johnson, Senior Educational Technologist, City, University of London.
Over the years we have been involved in many recruitment rounds for Learning Technologist roles at several universities and have picked up quite a few tips for how to write a good application and how to do well in interviews. With the increased demand for Learning Technologists in 2021, and many new roles being advertised, we thought it would be timely to share some of the things we have learned along the way in the hope that it might help someone out there move into the field or take a step up.
This series of blog posts, written for the ALT community, will cover the five areas we've identified as part of the application and interview process. These are:
Before we look at the application and interview stages for the job you want, there are some things you can do before you apply, to maximise your chances to be shortlisted through the application stage(s) and to be selected for an interview.
We hope that this series of posts on the recruitment process is also beneficial to existing learning technologists in how to develop themselves or look to their next role.
Start now!
Review job descriptions & identify your skills
Have a look at job descriptions for the role(s) you want to be doing. Roles in academic institutions typically get advertised via jobs.ac.uk, the ALT news digest, LinkedIn, and a variety of Jisc mailing lists. See what sort of things they expect you to be able to do and what qualifications they might ask for. This can help you with planning your own professional development in terms of training/qualifications as well as experience. For example, if you have never managed a project, but the role you want is asking for experience then see if you can gain that experience in your current role by attending an introduction to project management course and/or managing a small-scale project. You could also gain experience through shadowing a colleague or volunteering to work on a project with another team.

Make sure to take some time to identify your transferable skills, especially if you are moving into the field of learning technology for the first time, and check if these skills match the roles that you are interested in. Roles such as Assistant Learning Technologist are a great starting point as they tend to ask for transferable skills, rather than direct experience of supporting learning technology. For example, if you are currently working in a library, you might have customer service skills and experience in supporting staff in digital literacies. If you are currently working in IT, you might have experience in writing user guides and providing technical support. These are valuable and transferable skills that can help you to identify the right jobs for you.
Consider CMALT
Many Learning Technologist job descriptions ask for certification or accreditation in the criteria, such as CMALT (Certified Membership of the Association for Learning Technology) or Advance HE Fellowship, and for those more on an academic development side, SEDA Fellowship. If you do not have any of these yet, then one of the best things you can do is register for one of the schemes and start working on it. It will definitely look good on your application! These schemes provide a fantastic opportunity to reflect on your current role, where you want to be in the future and to generate some excellent examples of what you do that can be used in both your application and in the interview.
Compile your examples
You do not have to wait until you are applying for jobs to start compiling your examples. Keeping a record of useful examples of your work can be helpful for job applications, but also for things like CMALT. When you look at job descriptions for the role you want to be doing, start compiling some of the common criteria from the person specifications and think about where you already have experience, e.g., training courses you have developed, examples of supporting users with technology, projects you have worked on, etc.
Put yourself in the recruiter's shoes.
One of the best ways to find out what recruiters are looking for is to be on a recruitment panel. We have learned so much about what makes a good application and interview through being on recruitment panels. Start by attending the recruitment training offered by your institution and, if you can, get some experience of shortlisting and being on an interview panel. It is only through being on the other side that we have understood what works and what does not.
Stop and think!
So, you've had a look for potential roles, and you've seen an amazing job advertised, but should you apply? Stop and think before you act.
Review and question.
Take some time to review the job description and ask yourself questions such as:
Will this role help you progress in your career or develop your expertise in the areas you want to develop?
Is this role what you actually want to be doing? Chances are you won't be able to change the role after you start, so if you like running training courses, but this role only involves answering support tickets and writing documentation, then is this the right role for you?
Do you meet all the essential criteria? You are unlikely to get shortlisted if you don't meet the essential criteria, but don't worry if you don't meet all the desirable criteria. Desirable criteria only come into play if there are lots of candidates who meet the essential criteria.
Is the role in the right location for you or do they offer remote/flexible working? What might the daily commute be like?
Do the terms and conditions suit your needs (i.e., fixed or permanent, length of the contract, working hours, holidays)?
Are you happy with the salary? Typically, universities advertise a salary range based on the grade of the role and it is unlikely you will get higher than what has been advertised. Universities will either appoint at the base of the salary range as a standard policy or at the next point/spine above your existing salary if you are currently earning a salary within the advertised range.
Are you willing to compromise on any of the above? For example, you may need to compromise on salary or level of responsibility if you are moving into the learning technology sector from another area.
Further questions? Get in touch.
Most job adverts provide a point of contact so do get in touch if you want to know more about the role. In our experience, very few people contact recruiters in advance of applying, but it can be helpful for determining whether this is the right job for you. People don't often realise until the interview stage that this isn't the job that they thought it was going to be. For example, the instructional designer who went through the whole recruitment process only to find out after being offered the role that it didn't actually involve any instructional design work. If the job isn't suitable for you, then don't apply, as it is a time-consuming process for you and the recruiters. If the job is suitable, then asking questions can show the recruiters that you are keen and willing to take the time to investigate the job further.
What's next?
So you've decided you are interested in the position and would like to apply. In part two of this series, we will take a look at the application process and provide some tips to help you write an application that should get you shortlisted.
With thanks to our City Digital Education colleagues Taqveem Ahmed, Kathryn Drumm and Olivia Fox for their advice and feedback.
Photo by Brendan Church on Unsplash
This post, and the subsequent posts in the series, have been written by Julie Voce, Head of Digital Education, and Mimi Weiss Johnson, Senior Educational Technologist, City, University of London.
If you enjoyed reading this article we invite you to join the Association for Learning Technology (ALT) as an individual member, and to encourage your own organisation to join ALT as an organisational or sponsoring member.