Dear Members
It was a pleasure to see the ALT Annual Conference convene successfully in a hybrid format for the first time. The event ended just minutes before the UK's national period of mourning was announced, which meant that our community wasn't able to share output from the event as widely. That doesn't mean however that there isn't a wealth of inspiration and resources to share, and I encourage you to explore the recordings from the conference sessions and the voices of the conference we have collated.
In these difficult times it is all too easy to quickly move on to the next thing before taking a moment to reflect on what's been achieved. On behalf of the Trustees, our Conference Co-Chairs this year, a big thank you to all for helping make this such a successful event and a wonderful return to in person collaboration at the conference. Explore the voices from the conference alongside the now openly available resources.
There is much to do across the Association as we move further into this academic year and the conference provides a strong foundation for our community which we can build on.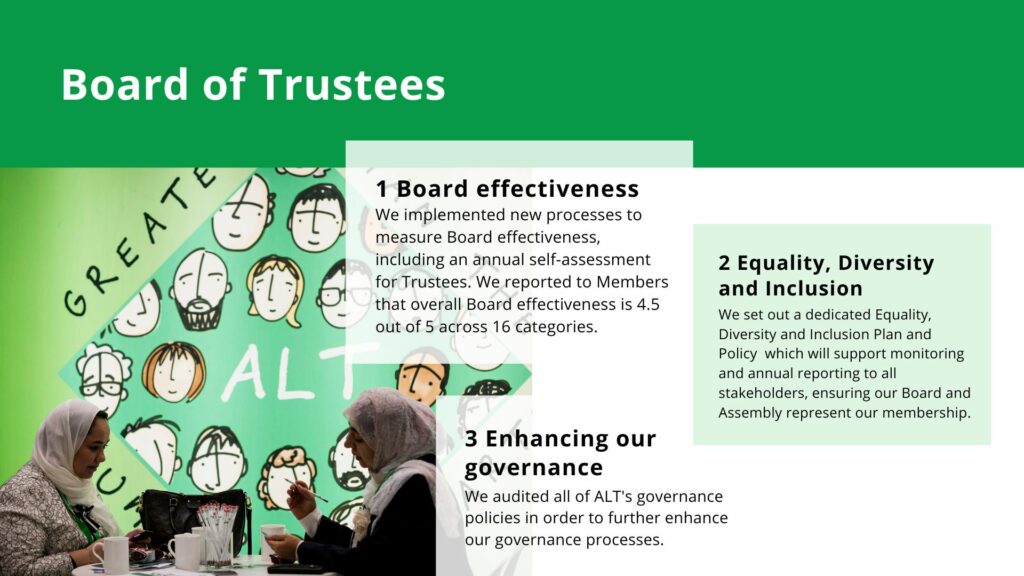 Read ALT's Impact Report 2022
Alongside the Annual Report and Annual Accounts and launched at the 2022 AGM in September, ALT's Impact Report 2022 provides important information for all our stakeholders, especially our Members, and shows how we make an impact as an independent charity, how we serve Members across sectors and how we contribute to the public good.
The report charts how ALT has evolved over the last year and also sets out important milestones including the review of our governance and new developments and partnership as well as taking a look ahead at what priorities we are focusing on in the coming year.
A New collaboration between SEDA and ALT
The CMALT framework is mapped to a number of professional competency frameworks, providing practical advice on how to prepare your portfolio if you already have other professional accreditations.
We are pleased to announce we will be working closely together with SEDA, offering CMALT mappings to SEDA's Awards for Leading and Embedding Technology-Enhanced Learning, and the Awards for Supporting technology-enhanced learning (view mapping and download a PDF).
The values and core principles of the two frameworks articulate shared values of professional practice. Seda's commitment to understanding how people learn is reflected in ALT's principle of exploring and understanding the interplay between technology and learning. Similarly, there is a joint emphasis on working in collaboration and taking active part in knowledge exchange. Both frameworks place value on professionalism, reflection and ethical practice.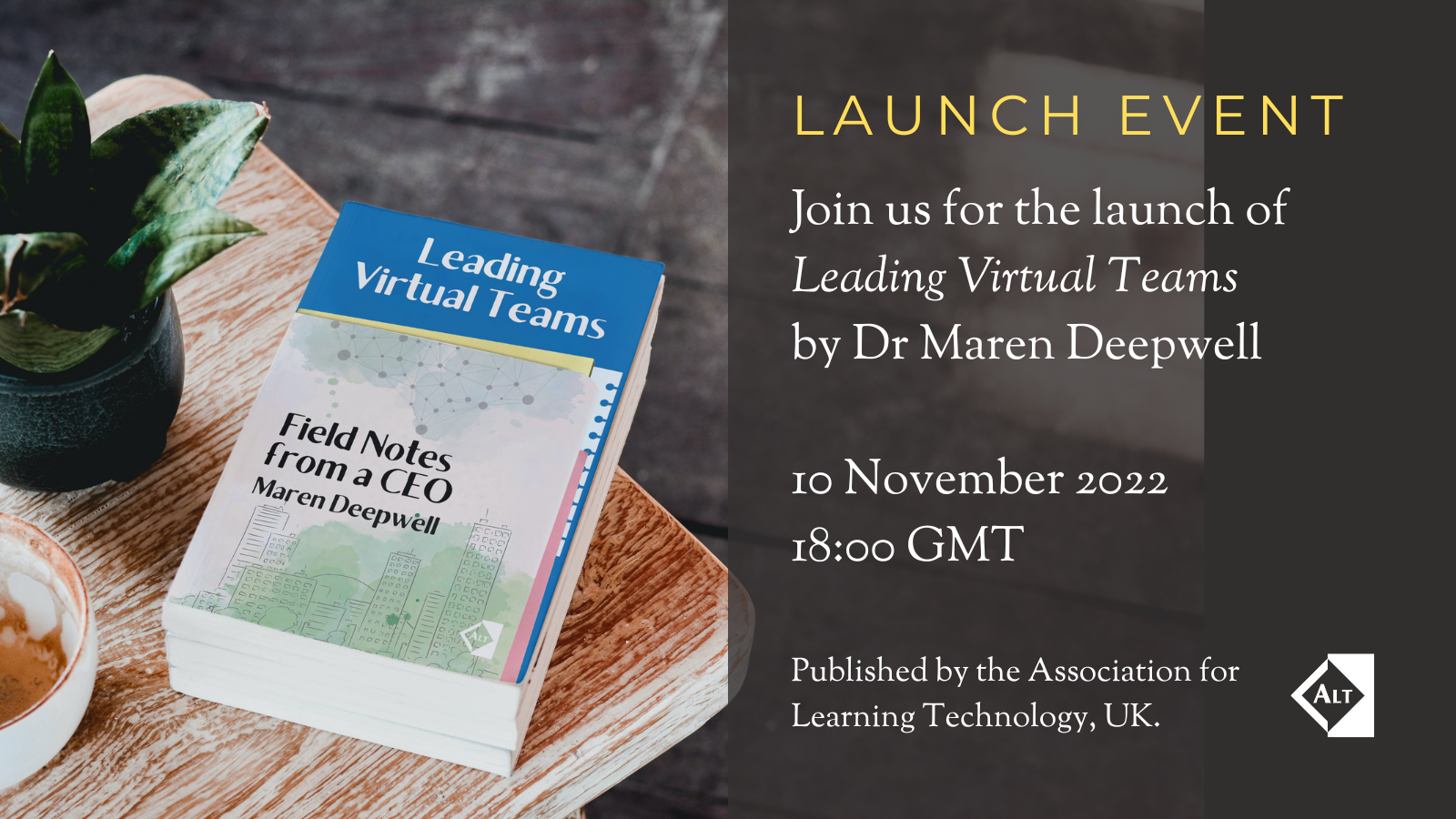 ALT shares its expertise in the hybrid workplace
We began our journey into the hybrid workplace in 2017, and along the way we have shared our expertise and insight into how we succeed as a virtual team. As CEO I have been privileged to work alongside our Board of Trustees and with the wider staff team as we made our initial transition away from an established office base to the first year, weathering the challenges of the pandemic and now finding our feet and serving our community in the face of new opportunities and challenges.
I have written a book, Leading Virtual Teams, based on our experiences and incorporating many case studies, sharing our expertise in leading in the hybrid workplace. The book will launch as an ALT Open Access publication published in partnership with Open Academia on 10 November 2022 and we hope many Members will join us for the launch event and explore the free digital edition.
Did you miss…?
A quick summary of highlights from across our community: