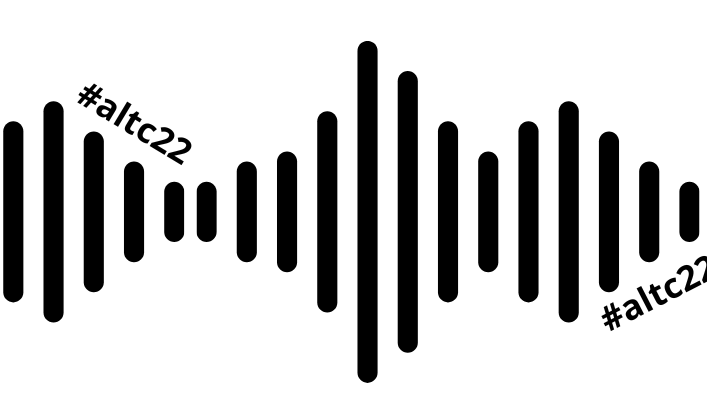 September 23, 2022 4:21 pm
We would like to thank everyone for contributing to, and taking part in ALT's Annual Conference 2022. With 450 registered delegates, it was a delight to have so many of you joining us in-person and online from over 20 countries.
As we do every year, we are collecting links to blog posts and resources for and about the conference. If you'd like to add yours, please share it with #altc22 or email enquiries@alt.ac.uk.

We also invite you to share your conference feedback via our online form.
Explore Conference Photos
#altc22 Conference Blog Posts
Community Posts and Resources
Catch up on all things #altc22
We invite delegates to use our interactive programme (login required) to catch up on any online sessions you missed, pre-records and in-person streamed sessions. As part of ALT's commitment to openness, conference resources will be made publicly available from 7th October 2022 on YouTube. This will coincide with Discord being made read-only.