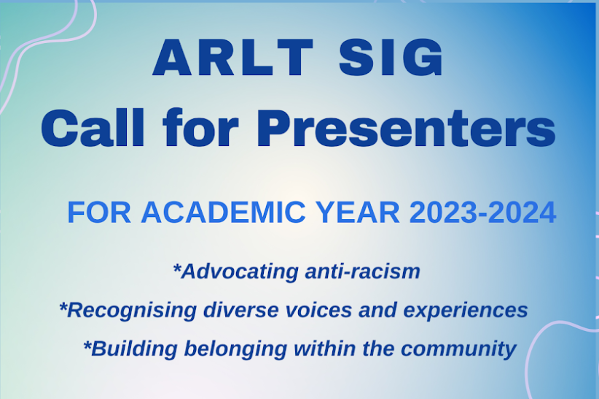 The ALT Anti-Racism and Learning Technology (ARLT) SIG is looking for speakers to contribute to our events programme for the academic year 2023/24. This is an open call with no end-date.
ARLT SIG exists under the Association for Learning Technology (ALT) umbrella and advocates for anti-racism within the wider learning technology community by recognising the diversity of voices and experiences in learning technology, building a sense of belonging within the community, and influencing anti-racist teaching practice with a variety of activities.
We organise a wide range of events including webinars, discussions, reading groups and Q&A sessions on topics relating to anti-racism and learning technology. We are especially interested in hearing from colleagues from outside Western Europe and the United States for wider perspectives on antiracism in the learning tech sector. Offerings should be online/hybrid whenever possible.
If you are interested in speaking at our event, please complete this form and one of the Events Officers will be in touch: Call for Presenters Form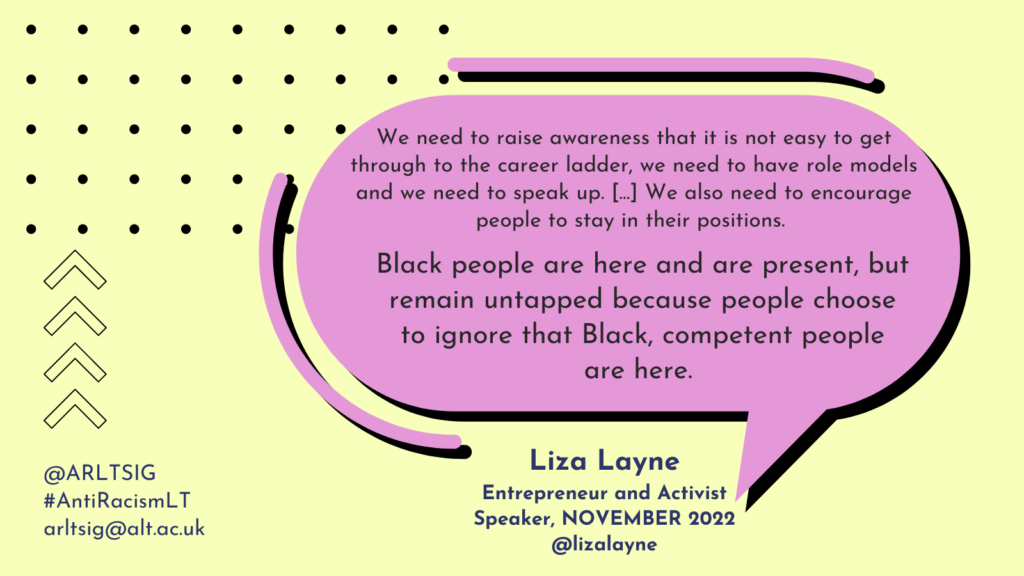 Presenters will be acknowledged and formally recognised through official CPD documentation signed by the ALT COO and ARLT SIG Chair and compensated for their work. A blog is also written as a follow-up of the event and shared with the wider community. Check out our blog space for previous events!
Our events are aligned with ALT's aim and objectives, which are to:
increase access to Learning Technology expertise and professional development
strengthen professional recognition for and representation of all Learning Technology roles across the communities we support
provide pathways to accreditation for general practitioners, advanced professionals and leaders through our professional and ethical competencies framework
All events are supported by the ARLT SIG committee and officially coordinated by ALT, with at least 6 weeks of promotion to the event among the ALT community members and beyond.