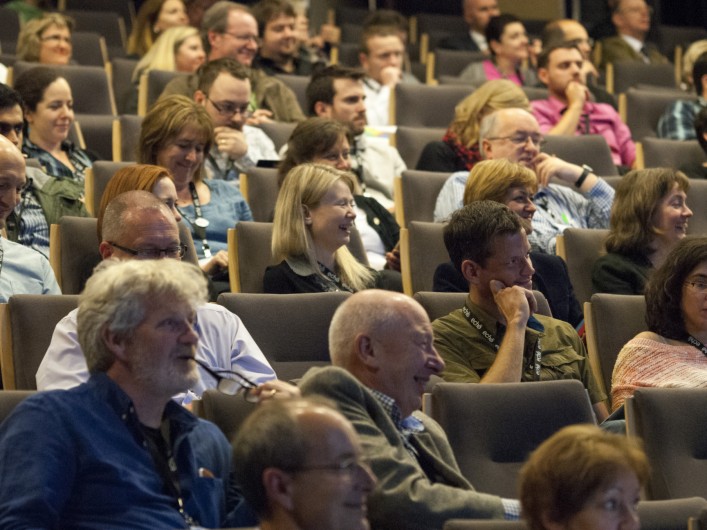 A new year, a new strategy and a third decade for the Association
For our Association, like for many other organisations, January is the month for planning ahead for the year to come. The end of our financial year on 31st January brings with it an annual cycle of review, but this year our current 3 year strategy comes to an end also, and following months of consultation with members and stakeholders we will launch ALT's new strategy for 2014-2017 in early February.
A lot has been achieved over the past three years and in 2013 we also celebrated our 20th anniversary since ALT was founded as an independent charity and professional association in 1993.
Next month, I will be writing to you on behalf of ALT's Trustees to set out our vision for ALT for the next three years, but in this report I want to focus on the highlights from the past year, providing some inspiration to start the new year and the new term across schools, colleges and universities.
We wish all our members a successful and rewarding 2014.
20 for 20 years of ALT
Associate Membership reaches 500+ for the first time with more individuals joining every month
The open course in Technology Enhanced Learning, ocTEL, becomes ALT's first MOOC with 1200+ registrations, designed and run by ALT Members and its development supported by funding from the Innovation and Transformation Fund from the Leadership Foundation in Higher Education
Members contribute to the shaping of policy in FE via the Further Education Learning Technology Action Group #FELTAG convened by Matthew Hancock, MP, Minister of State for Skills and Enterprise
The Open Access Implementation Group commissions ALT to develop a "living resource" of information, advice and guidance for stakeholders — and in particular for learned societies — on moving to and managing Gold Open Access for publishing UK research
ALT leads on establishing the Maths Apps Index together with partners as part of the national Maths4Us campaign led by NIACE
At altc2013 the Learning Technologist of the Year Award, supported by ULCC, celebrates outstanding achievements and excellent practice in Learning Technology across sectors, with Sheila McNeil winning in the individual category, the Film Buffs Team from Hull College the winning team, and the first learner award going jointly to Lizzie May and Ryan Morton from Sheffield Hallam University, and the Tek5 Team from New College Nottingham
Also at altc2013 we saw past presidents of ALT looking back at 20 years in Learning Technology
Organised by the MOOC Special Interest Group a one day conference sees speakers including Don Nutbeam, Vice-Chancellor, University of Southampton, debate the future of MOOCs
Policy consultation took centre stage at two meetings convened to discuss issues such as international competition, funding cuts and innovation leading to the publication of the green paper "Developing a strategy for continuing UK leadership in global education"
ALT contributed to developing digital literacy across sectors as part of the Jisc programme of the same name
A new conference reader was launched for altc2013 to enable better networking and knowledge exchange for all participants, while the ALT live channel broadcast via YouTube for the first time with interviews with conference participants such as Stephen Downes and Jonathan Darby
Our members contributed to a series of short films about ALT
In liaison with the HEA we were able to provide updated guidance for CMALT in relation to the HEA's Fellowship programme, with further materials due to be launched in the coming months
Led by the Open Education Special Interest group, ALT supported the OER13 conference with speakers including Toni Pearce, now President of the NUS
Together with the Institute for Education ALT facilitated a series of Jisc Digital Literacy webinars exploring themes of the forthcoming Special Issue of Research in Learning Technology, Scholarship and Literacies in a Digital Age
ALT continues as a partner in the Changing the Learning Landscape programme led by the Leadership Foundation for Higher Education, together with the NUS, Jisc and HEA 
Our community welcomed Doug Gowan and Sarah Sherman into their roles as Vice-Chair and Honorary Secretary to the Central Executive Committee respectively and a number of new members across all committees
ILTA, the Irish Learning Technology Association, and ALT, agreed to establish a Memorandum of Understanding, leading to new opportunities for collaboration and knowledge exchange
The following organisations joined ALT over the past year and became part of our community:
Education for Health
CCFKltd
Edmix
FRA (Fashion Retail Academy)
Northampton Council
Collabor8
Instructure
Floream
The Wolfram Centre
National Numeracy
Unison
Learning Unlimited
The engagement of our community successfully enabled the Association to meet the aims set out three years ago and set out an exciting new vision for what we can achieve over the next three.
Maren Deepwell
Chief Executive, ALT
maren.deepwell@alt.ac.uk
If you enjoyed reading this article we invite you join the Association for Learning Technology (ALT) as an individual member, and to encourage your own organisation to join ALT as an organisational or sponsoring member.