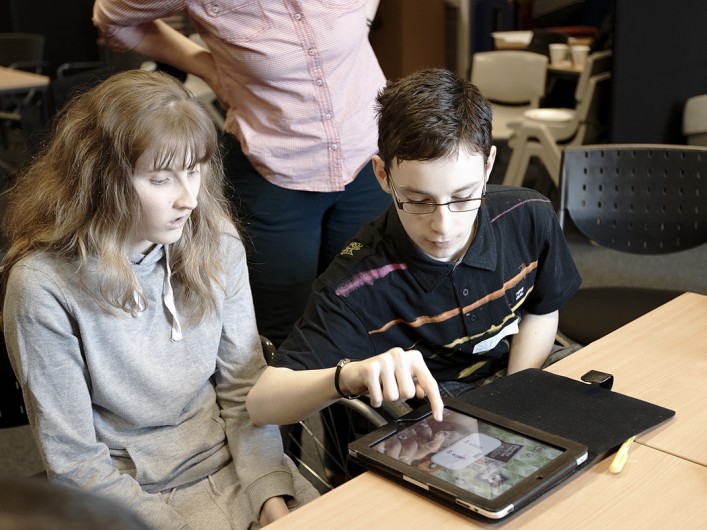 February 10, 2014 9:00 am
The ALT Inclusive Learning SIG (ILSIG) was established in March 2011. The remit of this SIG is to:-
• Discover and share evidence and experiential practice in the area of inclusive learning;
• Highlight day-to-day experience of those using assistive technologies for the benefit of the practitioners who use or develop solutions;
• Provide a forum for discussion and collaboration of the use of appropriate technologies and practices to support the development of inclusive solutions in the ALT community.
The SIG has 70 members and our steering group has seven members all of whom work in the field of accessibility and inclusion. We thought you might like to hear a bit about what we get up to in our day jobs. For this issue we will hear from Donal Fitzpatrick, Andy Heath, Nick Jeans and Ron Mitchell.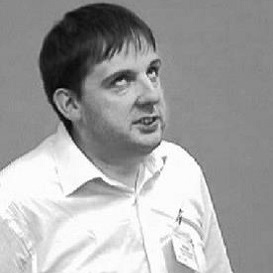 Dr Donal Fitzpatrick is a lecturer at the Dublin City University – School of Computing (DCU). Donal's main research focus is in the areas of multimodal human computer interaction with particular emphasis on using audio and gesture-based interactions to cope with highly complex visual data. At present Donal is working on how best to convey diagrams to blind people, and subsequently how to embed them into virtual learning environments. He is also engaged on research to produce accessible versions of mathematical expressions.
Andy Heath is an independent consultant specialising in accessibility strategy and technical support around individualisation, particularly with respect to emerging technical standards that support individualisation in education.
'I've worked for 12 years in technical standards supporting accessibility by individualisation in education globally and nationally. I believe individualisation is the most effective and cheapest way to deliver accessibility in e-learning and related educational contexts. Current active work I am engaged in includes:-
• Work on combining individual accessibility preferences and device settings on the emerging generation of tablets, mobile phones and other devices which is underway in the W3C/WAI IndieUI Independent User Interface working group.
• Invited expert to IMS Accessibility Special Interest Group and technical author of IMS Access for All 3.0.
• Accessibility Metadata (a11y-metadata) in Schema.org. This is work that began from IMS Access for All 3.0 and has developed Accessibility Metadata properties for implementation by Google, Yahoo, Bing and Yandex. It will enable indexing, searching and selection of resources matched to Individual Accessibility preferences.
• Work in IMS and W3C related to accessibility preferences in EDUPUB – a profile of EPUB 3 – to support future accessibility of eBooks on mobile platforms
• IEEE Actionable Data Book – a future-pointing technology prototyping project implementing a11y-metadata and accessibility preferences in EPUB 3 and incorporating novel use cases such as online and offline assessment and results reporting, and online and offline physical navigation on field trips http://www.ieee-adb.org/ .
• I contribute to the development of many accessibility standards where Individualisation is involved, including for example ISO/IEC JTC1 Guide 71 revision (2014) and am an editor of an ISO standard on Individualized adaptability and accessibility in e-learning, education and training.'
Nick Jeans works at Sero Consulting on a number of educational technology projects:-
'Making IT Personal: Joining the DOTs is a project tackling digital exclusion by mobilising volunteer 'Digital Outreach Trainers' to help family, friends, neighbours and work colleagues who lack confidence with digital technology. Having started with EU funding for its first 3 years, it is now embedded within Sheffield Adult Education, NHS Therapy Services and the Sheffield College, where it has spawned a sister project, 'Game2Engage', which uses students on iMedia courses to introduce appropriate digital games to students with learning differences.
Following on from work on Techdis' ACTOER (Accessibility Challenges and Techniques for Open Educational Resources) project, I am now involved in another EU-funded project, POERUP (Policies for OER Uptake) with a particular focus on Further and Adult Education.
I am also working on the Sheffield Community Network, which uses 12 Digital Media Centres in the city to help start-up businesses and disadvantaged citizens to benefit from more effective use of digital technology.'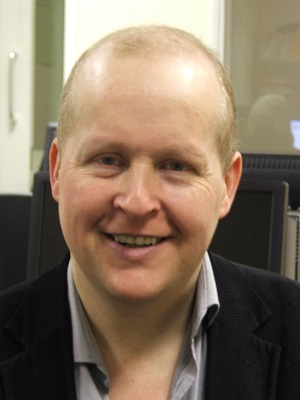 After over 30 years in full time posts Ron Mitchell now works with individual providers in HE and FE including Work Based Learning (WBL) and Adult and Community Learning (ACL) as well as sector agencies such as Jisc Techdis, Jisc RSCs, NIACE, ALT and HEA, as a self-employed consultant/associate. Three key areas of focus at work are:-

Mobile learning: Work with numerous providers on mobile learning and use of tablet devices in particular including accessibility considerations and benefits. This includes work with two different London boroughs and a range of ACL providers and previously with an HE in FE project as part of the changing the learning landscape programme on behalf of ALT.

Another current project is an ESF 2yr capacity building project amongst East Midlands providers with a current focus of looking at the content creation possibilities on and for tablet devices.

Xerte, other content creation tools and projects and VLEs: continued promotion and support of Xerte both training and development, as well as hosting Xerte and Moodle installations and looking after Jisc Techdis installations including the Jisc Techdis Xerte sandpit and In-folio. New Xerte training sessions in 2014 at different Jisc RSCs as well as other systems such as Moodle, Mahara, Google apps in education. A recent project involving Jisc and Jisc Techdis, NIACE and the Institute of Education is part of the maths4us programme and development of interactive learning objects using Xerte, Articulate Storyline and other tools including an ongoing accessibility audit and development of guidance for different audiences.

Conferencing and other tools/techniques for effective dissemination: starting in 2014 a pilot project on behalf of the HEA to create three online dissemination events/resources focused on sharing and disseminating the good teaching practices and work of the HEA National Teaching Fellows (NTFs). The sessions may be a mixture of live and recorded material and will subsequently be made available via the HEA website.

Next time we will be hearing from Shirley Evans, Jane Seale and Terry McAndrew about their work in the field of inclusive learning and accessibility. If you would like to join our SIG please contact shirley.evans@virgin.net and for further information see our ILSIG flier.

Dr Shirley Evans
Special Projects Officer, Jisc TechDis


shirley.evans@virgin.net

If you enjoyed reading this article we invite you join the Association for Learning Technology (ALT) as an individual member, and to encourage your own organisation to join ALT as an organisational or sponsoring member.