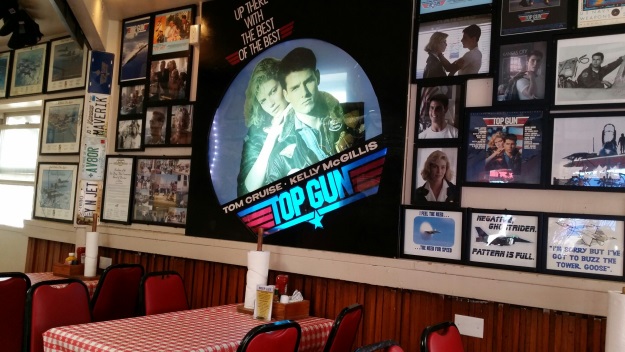 San Diego is not just famous for being the location for Top Gun but also the annual CSUN International Technology and Persons with Disabilities Conference. The conference takes place in a hotel just opposite the where the bar scene was filmed.  I didn't see Tom Cruise but I just missed seeing one of my favourite musicians, more of that later.
I have been attending for the last few years and presented two papers this time round. The first was on the Enable project – a European wide platform to gather information and investigate how Information and Communication Technology (ICT) is currently used to support lifelong learning by disabled adults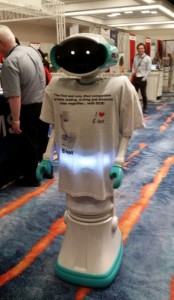 I promoted the Enable conference on Using New Technologies to Promote Inclusive Learning which is taking place on the 18th and 19th June 2014 at the Higher Education Academy in York. The ALT Inclusive Learning SIG is sponsoring the Enable Award for Developer of new ICT to support disabled adult learners. The prize is a conference place at altc2014 and will be announced at the Enable Conference and a certificate presented at altc2014, 1 to 3 September 2014. I was quite pleased to have an audience at all as European projects might not be high on delegates' interests and any presentation is competing against around 20 other parallel sessions.
My second paper was on designing e-learning for over 60s. This is based on research I am carrying out at the Open University and which started with a focus on older people and online social interactions. In this presentation I explored, amongst other things, the W3C assertion that age-related difficulties 'overlap with the accessibility needs of people with disabilities.' Whilst there is some overlap, simply meeting the accessibility needs of disabled people will not address all of the needs of people aged over 60.
I attended a number of sessions as a participant including the launch of the International Association of Accessibility Professionals (IAAP). This is a new membership-based organization for individuals and organisations that are focused on accessibility or are in the process of building their accessibility skills and strategies. There are quite a few similarities to ALT and areas of mutual interest are being explored.
The show biz flavour continued with a visit from Stevie Wonder to the exhibition and which I was alerted to via Twitter. I was in a session about promoting disability via a MOOC which was super interesting but it would have been really rude of me to rush out – even though I have been a huge Stevie fan for some 40 years – since I was a tiny baby in fact ;-)
There were a number of sessions on accessibility of science, technology, engineering and mathematics (STEM) subjects and this is a particular interest of mine as I have been working on STEM related SBRI  funded projects since last October. Ready Steady STEM supports projects that open up access to STEM subjects for disabled learners. It is very exciting to see the progress that has been made in this area over the last few years.
I am already planning CSUN into my diary for next year. Great conference, great location – any of you boys seen an aircraft-carrier around here?
Shirley Evans, Special Projects Officer, Jisc TechDis
If you enjoyed reading this article we invite you to join the Association for Learning Technology (ALT) as an individual member, and to encourage your own organisation to join ALT as an organisational or sponsoring member