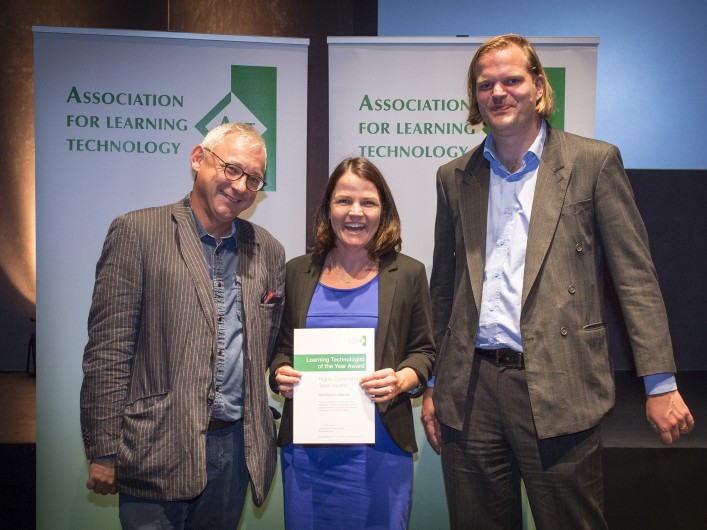 October 14, 2014 11:04 am
Red Balloon of the Air (Registered Charity No. 1138657) 

 received a Highly Commended 2014 ALT Learning Technologist of the Year Award.
'Red Balloon of the Air' is an innovative 'next generation' online provision offering a unique online and face-to-face programme for young people who are unable to attend school because of anxiety or school phobia, often resulting from severe bullying. We respond to the academic, social and emotional needs of our students and, when they are ready, support their move back to mainstream education or into employment.
Watch a short video from Red Balloon of the Air:
Staff involved: Christine Perkins (Coordinator), Lee Royston (Director of Distance Learning), Piers Hartley (ICT & Science teacher & IT manager), Helen Gascoyne-Cecil (Maths teacher), Michelle Williams (English Teacher), Vicki Bunn (Administrator), Liz Cummins (S.Yorks Regional, mentor), Louise Miller (Essex Regional mentor), Sian Pinder (Online counsellor)
@RBoftheAir
http://www.redballoonlearner.co.uk/
If you enjoyed reading this article we invite you to join the Association for Learning Technology (ALT) as an individual member, and to encourage your own organisation to join ALT as an organisational or sponsoring member