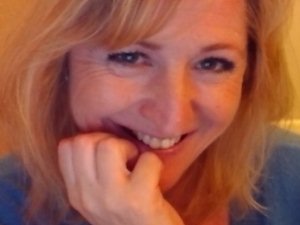 My role at the University of Southampton has always been about working with staff and students to engage in active learning using technology.  I have been at Southampton for ten years and my role is constantly evolving.  I am based in the Institute for Learning Innovation and Development (ILIaD).  I have recently been elected to be the Vice Chair for ALT which is beyond exciting and I am extremely honoured to be part of such an amazing organization.
The Institute for Learning Innovation and Technology is quite a diverse group, they are comprised of educationalists with technology backgrounds,  media development and professional development.  I have a broad and exciting role that is constantly opening doors for new opportunities. I am working very closely with a small team within ILIaD looking at student development and enhancement and that is great because I get to work with students, which is something I love.  I set up the Innovation and Digital literacies Student Champions (iChamps) which is all about partnership working, real partnerships where academics choose students to work with them on innovative projects around enhancement and the development of digital skills.  That has been a lovely way to work and really engages and excites the students and the staff so much so that we have create a range of student champions working across the University.
Things I currently have my eye on are digital badges, eportfolios as well as using iPads for educational activities.  I am also on the board for Curriculum Innovation which is a programme of multi disciplinary modules.  That is great because I can support academics who have identified themselves as enthusiasts for engaging in something new.  In addition to that I am a board member for our Enhancement fund,  so I am a mentor for many of these projects too.   My role there is to be a mentor for some of the projects, which is hugely interesting.
Because of the vast range of activities I am involved in I get to work with some lovely people who are dynamic and inspiring, both within Southampton and externally as well.
Before I came to Southampton I was an IT Lecturer at a local college.  I taught for 6 years and gained a lot of useful experience that I have been able to apply to the work I do now.  I also finished my MSc in Digital Education with the University of Edinburgh.  I have to say it was one of the best programmes of work I have ever done, I can honestly say it was invaluable to work I am doing now and hugely relevant.  It provided me with no end of ideas and it was extremely interesting, I highly recommend it!   I'm looking forward to exploring my ideas further with my colleagues within ALT as I have always found them to be a great resource.
If you enjoyed reading this article we invite you to join the Association for Learning Technology (ALT) as an individual member, and to encourage your own organisation to join ALT as an organisational or sponsoring member