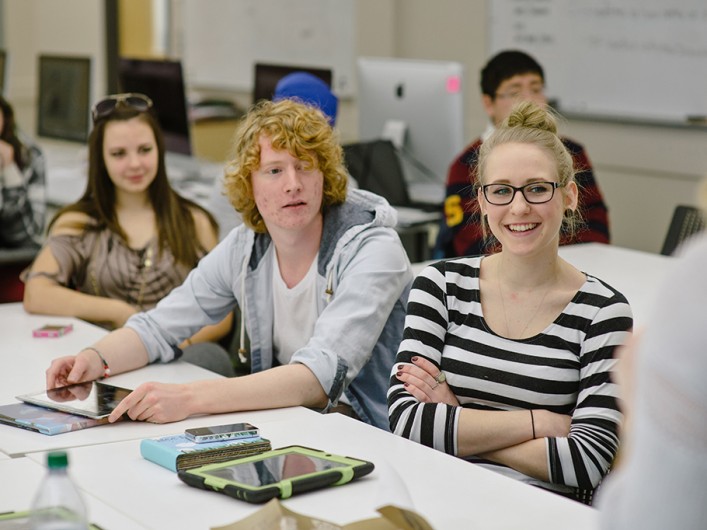 Members of Landex 'Land based Colleges Aspiring to Excellence' recently attended a Blended Learning CPD Event addressing 'The Strategic Use of Information and Learning Technology (ILT) in Land Based Education'.
The event, held at Hartpury College, Gloucestershire on 28th January 2015, brought together individuals from 15 institutions with responsibility for college ILT and e-learning strategies, alongside teachers seeking to enhance the use of technology in their delivery.
Russell Marchant, Principal of Hartpury College and board member of Land based Learning Ltd shared his considerable experience of blended learning within land based education with the group. Following the event Russell said:
"It is important for all institutions to take on board the essence of the FELTAG board's recommendations. To be prepared to take bold steps in ensuring their resources provide learners with access to the best technology available to enhance their learning experience and to enable time both in the classroom and online to be as engaging and effective as possible".
Attendees at the event were provided with access to the interactive online learning materials that are currently under development by Land based Learning Ltd. The materials are designed to provide easy access to high quality interactive online learning materials and formative assessment, aiming to: reduce preparation time; encourage students to carry out pre and post classroom study; and reduce marking time.
The group recognised the potential benefits of blended learning. Online materials can provide access to content through a range of devices, increasing the opportunity to study interesting, user friendly content and formative assessments, and are available to fit in with a 24/7 lifestyle.
Presentations on current approaches to online and blended learning and the challenges of upskilling staff and resources were also provided by Belinda Tynan, Pro Vice-Chancellor Learning and Teaching at the Open University; and Bob Harrison, Education Adviser to Toshiba Information Systems UK and FELTAG Board member respectively.
Belinda Tynan provided delegates with a valuable input into the Open University's experiences of the opportunities and challenges presented by blended learning. A strong message was the value placed on skills that can be developed through blended and online learning, in particular the development of 21st Century employability skills such: as adaptability; digital information literacy; collaborative skills; time management; and team working.
Delegates were also provided links to a range of online learning materials to demonstrate what is out there already:
FELTAG
Bob Harrison focused on the strategic management of ILT, exploring the 6 key FELTAG areas, under which the FELTAG's 35 recommendations fall. The key points for consideration are:
Learners: Learners must be empowered to fully exploit their own understanding of, and familiarity with digital technology for their own learning.
Horizon-scanning: The sector has to keep abreast of change. Informed by research commissioned by the Institute for Prospective Technological Studies, it is obvious that the pace of technological change is accelerating and the impact of digital technology will continue to have a profound effect on the economic and social well-being of England, including the FE and Skills sector.
Regulation and Funding: Regulation and funding must not inhibit innovation and its effectiveness in improving learners' outcomes.
Workforce capacity: The entire workforce has to be brought up to speed to fully understand the potential of learning technology.
Employers: Relationships between the FE community and employers should become closer and richer, and enhanced by learning technology inside and outside the workplace.
Investment and Capital Infrastructure: This area was particularly emphasised and the need for a paradigm change within the sector and its approaches to procurement which must be appropriate and agile. Investment in technological infrastructure is critical to ensure that the FE and Skills sector is capable of responding to the rapid changes in digital technology. It is vital that procurement of infrastructure is agile and capable of responding to fast-changing technologies and pedagogies. Providers will need to consider the need for any capital proposals, and whether learning can be achieved more effectively online, or virtually, or in partnership with commercial providers. If new buildings are needed, do they have industrial-strength digital infrastructure capable of supporting learning anytime, anywhere?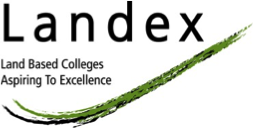 The full FELTAG report containing all the recommendations is available from the FELTAG website or directly at http://feltag.org.uk/wp-content/uploads/2012/01/FELTAG-REPORT-FINAL.pdf
For Information: Land based learning Ltd is a joint venture company owned 50% by Landex members and 50% by the University of Northampton. Its purpose is to develop high quality interactive online learning materials to support the delivery of land based programmes.

Paul Murphy, Research Officer
Tel: 01604 892650
E: paulmurphy@landex.org.uk
www.landex.org.uk
Twitter: @landexnews
Image of students with iPad licensed CC BY by University of the Fraser Valley: http://flickr.com/photos/ufv/13721551625
If you enjoyed reading this article we invite you to join the Association for Learning Technology (ALT) as an individual member, and to encourage your own organisation to join ALT as an organisational or sponsoring member