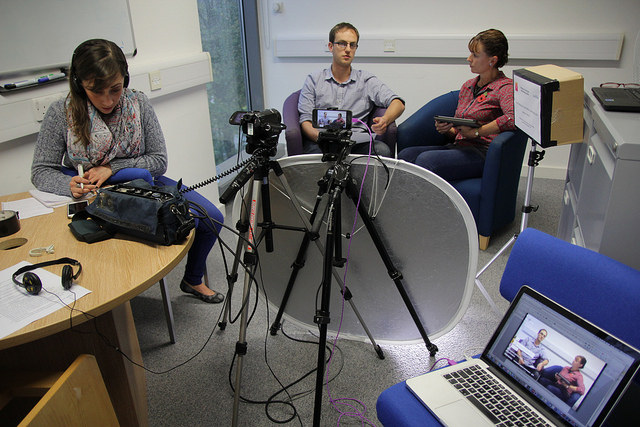 December 14, 2015 4:42 pm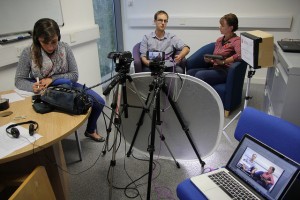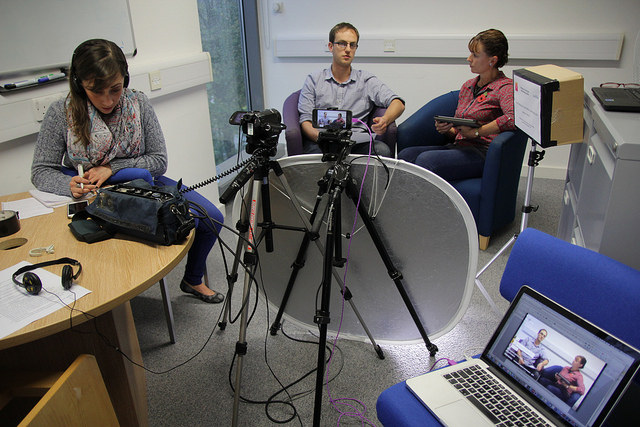 A few weeks ago we ran probably the first live broadcast using Periscope to support an online course in the UK – a discussion on the FutureLearn Digital Marketing MOOC.
App used:
Periscope is a free app that allows you to watch live videos from your mobile device and interact with the presenters in real time, either directly within the app or via Twitter. We'd read advice from Jisc's Sharon Cook and seen Inger Mewburn on the edX Surviving your PhD MOOC, and after a few practice runs decided to take the plunge into a more structured, scheduled broadcast.
Using Periscope is very straightforward; you just download it to your mobile device, sign into Twitter, log in to Periscope and then start broadcasting. The interface design is uncluttered and we found our way around the controls and settings without any assistance.
Why Periscope?
Online learning is often criticised as being a lonely activity, with limited opportunity for interaction. Asynchronous discussions can address this issue to some extent, but timely replies are not always forthcoming. We've used Google Hangouts successfully in previous occurrences of our MOOCs but these can be cumbersome to set up and while real time discussion between a small group of invited participants works really well, there are limited opportunities for the wider audience to interact. We found Periscope to be easy to use and it facilitated close to real time interaction between the presenters and viewers.
What we did:
With a crew of two we used an iPhone 5s as the broadcast camera set up in horizontal mode (Periscope broadcasts in vertical video, but corrects this on playback). In order to let our audience know where to find the broadcast (and with the iPhone pointing at a 'holding screen'), we hit the 'start broadcasting' button 15 minutes before the discussion was due to begin. This automatically created a tweet on the Digital Marketing MOOC twitter account containing a link to the broadcast – which we posted directly into the relevant section of the MOOC.
About 30 seconds before the start of the discussion we started recording on the standby camera, and used Quicktime to screen record the Periscope browser window. Immediately before the scheduled start of the discussion the holding screen was removed from in front of the camera and within seconds sound was turned on and the discussion began.
Pros and cons:
During the broadcast the previous week's activity on the MOOC was discussed and questions posted via Periscope and Twitter during the broadcast were answered. Altogether we had over 90 viewers watching and a high number of interactions during transmission. Feedback was positive and participants shared relevant resources in the MOOC discussion board (see our Storify: http://sfy.co/a0pbT).
Some caveats:
There are concerns over the ease with which the app could encourage copyright infringement as well as invasion of privacy.
While your device may be capable of recording in HD, Periscope does not broadcast or record in HD, rather it uses the much lower resolution.
If you're not on WiFi, your device will use a large amount of data during a broadcast.
As others have noted – Periscope drains your devices' battery.
Periscope broadcasts only stay online for 24 hours – which is why we recorded a copy (including user interactions) to upload to YouTube.
Tim O'Riordan, Lisa Harris, Chris Phethean and Hannah Watts, University of Southampton,
tor1w07@soton.ac.uk
If you enjoyed reading this article we invite you to join the Association for Learning Technology (ALT) as an individual member, and to encourage your own organisation to join ALT as an organisational or sponsoring member