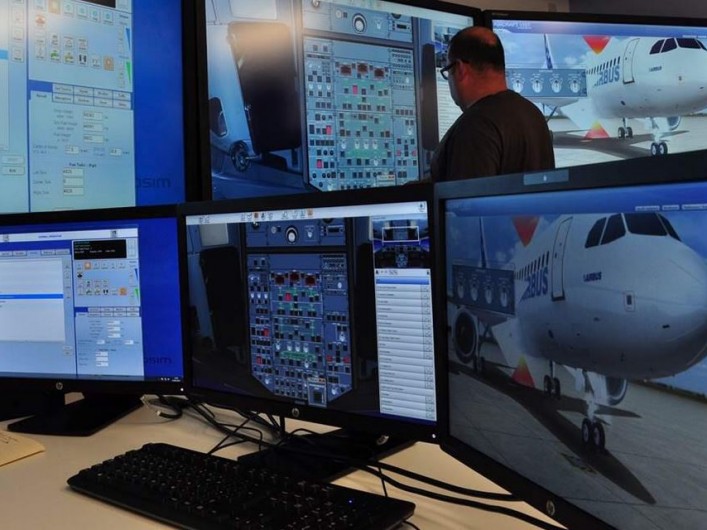 In these days of social media, conference-calling and virtual transactions, it may sometimes seem that the energy which radiates from online relationships isn't always quite the same in the real world. I was pleased, then, to find the same energy I'd sensed online at PROCAT College's Digital Learning Fellowship Dissemination Day. Led by PROCAT's Director of Learning, Katharine Jewitt, the event showcased insight from both PROCAT's own staff and speakers from the wider field of Learning Technology.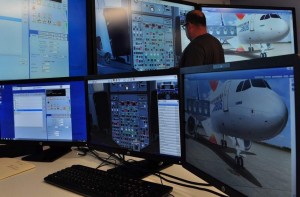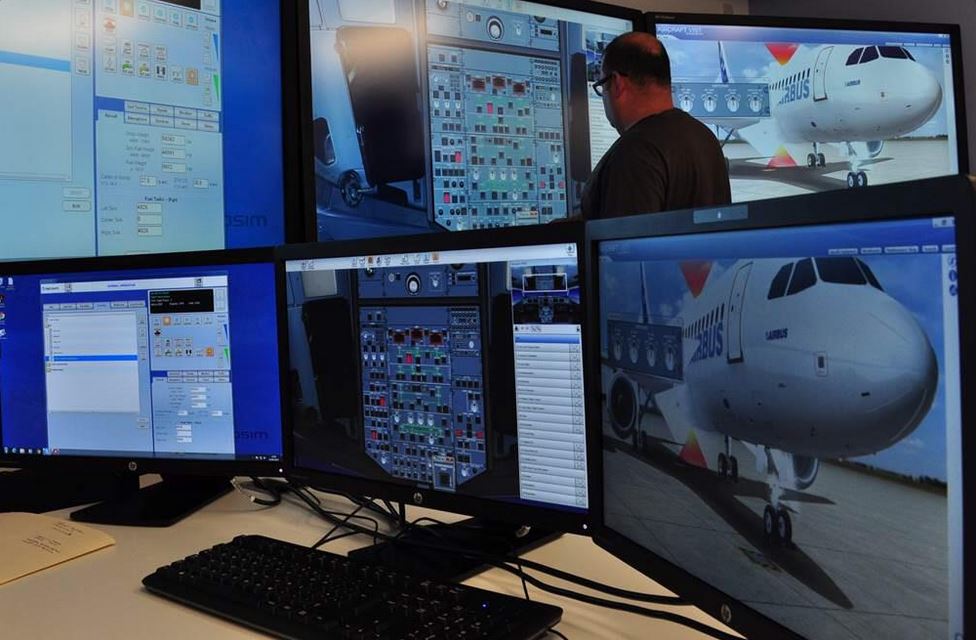 PROCAT's Principal Neil Bates contrasted a vintage picture of a former colleague who was renowned for his excellent teaching skills with Tim Peake's imminent outer-space maintenance task, a BIS report and the need for raising the profile of the requirement for digital skills as examples of the current focus on the importance of technology. He proposed that combining experience, subject knowledge and technology results in good practice, as exemplified by Dan Payne, PROCAT Digital Learning Ambassador. Dan demonstrated how the role makes positive inroads into College practice through contributing to the student voice, conducting learning walks in which they provide advice on using digital technology and engaging in weekly learning technology challenges.
PROCAT's Business Development staff Helen Russell and Alex Smith demonstrated WebShop – an online tool that supports dialogue with employers about their training needs, and which also provides clarity and transparency for costs attributed to that training. WebShop facilitates a holistic discussion with employers by suggesting information linked to employer skills searches. Crucially, WebShop also provides employers with details of costs associated with the training, performs cost benefit analysis as well as details of any available Government funding.
Quality Manager Stewart Lindsay related how PROCAT makes creative use of the e-portfolio OneFile to showcase evidence of work. Stewart cited its 'Offline' mode, thereby enabling students to capture their work on-site, even when internet access is not readily available. OneFile links with both the College Central Information and Assessment systems.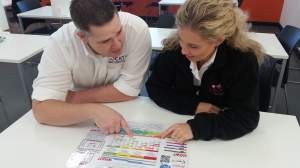 Chief Operating Officer Neil Warren discussed the College's Bring Your Own Device (BYOD) policy. Neil related that the upgrade was not a low-cost option, but security isn't compromised as the BYOD network operates separately from the College's mainframe network, so the effect is the same as if users where "outside the building." In order to provide learners with a "real-world" digital experience, filtering for online activity such as social media usage is kept to a minimum and only illegal sites are banned, in line with AoC guidelines. A flexible, yet secure, BYOD policy is a key driver to sustained digital engagement for learners – one which has a particular advantage for learners wishing to use their own devices due to inclusion, equality and diversity requirements such as a learning difficulty or disability.
David Russell from the Education and Training Foundation (ETF) helped us to refocus our brains by getting us out of our seats to relate an interesting point of learning from the morning's programme. Framing long periods of seated engagement coupled with physical inactivity, David stated that the "brain can only absorb what the bum can endure!" David then related the role of the ETF for supporting professional development – particularly for digital 'future learning' – which he recognised that many in the FE sector cite as high on their agendas for improving their skill set.
Catherine Bone highlighted the research done by JISC to investigate learner expectation of digital learning environments. Catherine discussed how learners are getting involved in steering their own digital learning by expressing their 'digital voice' to drive the future of teaching and learning in the Further Education sector. Bradley Lightbody from College.net provided an overview of flipped learning in the context of video and Bob Harrison dispensed wisdom on FELTAG in his usual engaging fashion!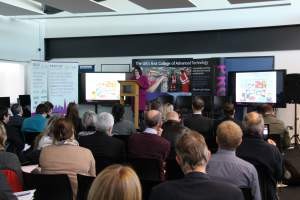 Alan Claughan described how using Padlet in the OneWorld initiative – PROCAT's Equality and Diversity programme – incorporated digital learning into their everyday practice to support Teaching, Learning and Assessment. Alan described how the use of a range of multi-media materials were used to engage learners in a variety of ways by providing bulletins, discussion topics and communications to both staff and students. Jill Terry then extended the discussion to describe how Padlet had been  fused with filmed stages of a property sale to collaboratively engage learners in a room by room 'renovation'. Construction department staff Peter Frarey and Bill Guiver showcased how they'd used animation to engage students with learning how hatchings and abbreviations are used on construction plans
I left the event thinking how great it is to see FE events run by FE staff for other FE practitioners in a real-world FE environment. Events like this carry a truly authentic and unique air – the College was running normally so it was a joy to see the learners going about their business everywhere we went.
Paul Warren

works in Further Education as a learning support assistant
Photographs courtesy of PROCAT.
If you enjoyed reading this article we invite you to join the Association of Learning Technology (ALT) as an individual member and to encourage your own organisation to join ALT as an organisational or sponsoring member