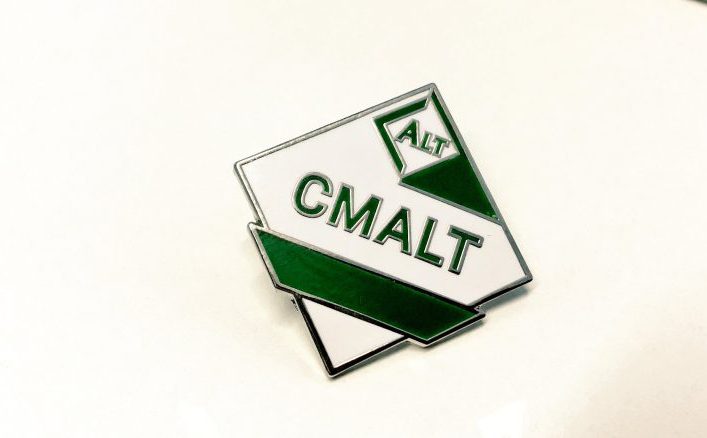 September 22, 2016 7:51 pm
This post is written by David Hopkins. Teaching and Learning Consultant, University of Warwick Business School. David is a CMALT Assessor and member of CMALT Development Group.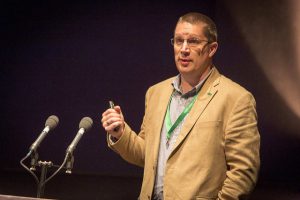 Whilst I may have joined ALT some 9 years ago it was only in 2014 that I first attended the annual conference. The same kind of time lag is evident when I talk about CMALT too – I started the process of working towards my portfolio in 2010 and eventually submitted it in 2013.
My first ALTC, in 2014, was at the University of Warwick, some 100 metres from where my desk is in Warwick Business School. Each day at the conference was a strange affair as I was effectively at work. The urge to check emails and return to 'base' to catch up on work and projects was strong, and I admit I didn't get through the three days without it. Not attending something so large meant I had no idea I should've paced myself and not tried to be everywhere all the time. By the time the Learning Technologist of the Year award was being handed out I was knackered. Then onto the dinner. And I still had to drive back to Leicester (note: I wasn't drinking).
When I'd obtained my CMALT (Certified Membership of the Association for Learning Technologists) in 2013 I don't remember there being many opportunities or discussions around CMALT. It could just be I had other priorities, but there wasn't any chatter or emphasis.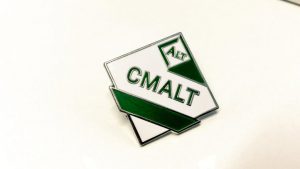 My second ALTC was last year, 2015, in Manchester, and I famously started the #ALTCold hashtag that unfortunately, Alex Spiers brought with him to this year's event (I hope you feel better now Alex?). Attending a conference of any length or any distance from home when you're not feeling well is hard, but it seemed especially hard at that conference due to the many different streams of presentations going on and many different opportunities to share and learn from the amazing networks that attend ALTC.
There was also an apparent increase in number of people talking about CMALT too. There were designated sessions for anyone interested in CMALT, whether just finding out about it or indeed already active in producing a portfolio and help submitting it. But these were quite empty sessions, and I got the feeling there wasn't much love for them. A shame for the wasted opportunity, but perhaps symptomatic of the impression CMALT had at the time?
This year, 2016, was a different event entirely. Back at Warwick again I was far better informed and prepared for the sessions. I planned the whole event and where I wanted to be and when. I built in some time to rest and chat, and I arranged in advance to meet people and go over specific themes or projects I was interested in.
In the time since the Manchester ALTC I've become more involved and more active in ALT and CMALT. Through some tweets and discussions online there seemed to be a need for a more targeted and 'individual' CMALT session, so ALTc was kind enough to let me to hijack one of the CMALT sessions and deliver something different from the main 'introduction' and 'portfolio' session.
In order to make sure I was up to date with CMALT, and to remind myself, what it's all about, I joined Tom Palmer and Shirley Evans and offered, when asked, some experience and take-away points for those present. The next day I based my session around the same presentation, but this was a far more personal reflection on my own experience and to answer very specific questions from the attendees.
Again, the experience here was very different – far fewer questions about CMALT itself and more queries about how to go about collecting evidence, what kind of activity constituted good practice or a good subject to write about, how to structure the portfolio, and how to choose an assessor (ALT will provide your assessors, unless you have someone specific in mind). I have written this up in my post 'chatting about CMALT' if you're interested in reading more about the session and a few of my tips for successful completion of your own CMALT.
What I hope we all got from the session was a renewed enthusiasm for CMALT, I know I did. From this I have also been asked if I'd agree to be a named assessor on some portfolios that, fingers crossed, will be submitted shortly (nudge nudge folks!!).
Later this year I'll have to begin the task or revisiting and renewing my CMALT. It's been a good experience in reflecting on how I wrote my portfolio, why I did what I did (and how), as well as thinking back to the time I wrote it (before I started at Warwick, so my role and experience was very different from what I am involved in now).
Next year ALTC is in Liverpool, somewhere I've never been. Here's to the next 12 months and to a fantastic year of ALT and CMALT. 
David Hopkins, Warwick Business School, David.Hopkins@wbs.ac.uk
If you enjoyed reading this article we invite you to join the Association for Learning Technology (ALT) as an individual member, and to encourage your own organisation to join ALT as an organisational or sponsoring member