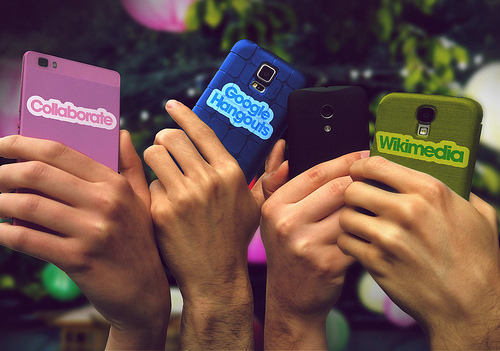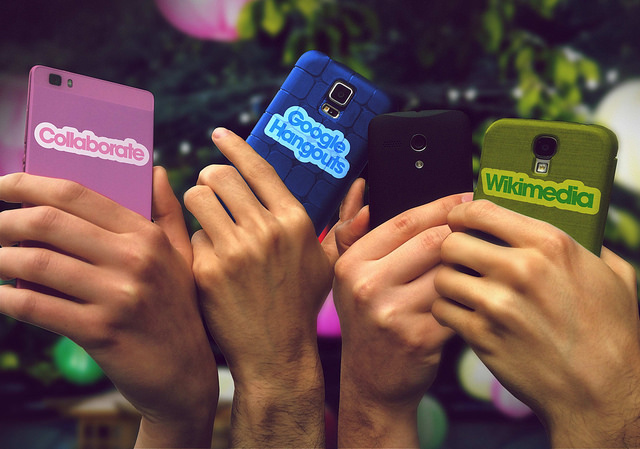 When the 23 Things for Digital Knowledge course #23things was launched in September 2016 by the University of Edinburgh I was on the lookout for a new open course to try. In my day to day role as chief executive of ALT I need to keep upskilling my own digital knowledge and as the course promised to be flexible and relevant to different job roles I encouraged all my colleagues in the ALT staff team to take part as well. Four months later we are coming to the end of the formal course run – but in some ways our journey is just beginning. In this post I'd like to share my experience.
About #23things
The course itself (which welcomes you with the motto "Start anytime. Do as much as you like") links together 23 topics in 4 blocks which were released between September and December 2016. You can access the full list on the course site and all course content is openly accessible. Typically a topic starts with an introduction, usually with a short video or two, and then suggests a few practical steps to take, such as looking at a particular tool such as Twitter or trying out an activity like searching for something on Wikipedia. One of the aspects of the course I felt was particularly well designed was the information on how to take part. This includes encouraging participants to either set up or use an existing blog (the "How to" is covered at the very start of the course) and register it – resulting in a blog list that makes for fascinating reading and covers posts by first timers alongside reflections from well known bloggers. The course communications, led by Charlie Farley, offered regular encouragement, advice and somewhere to turn in case participants were lost or stuck. With an Open Badge to be earned for posting a blog post for each of the 23 things the course attracted lively engagement throughout and it felt rewarding to be part of the community it created.
Taking part as a team
As a team our approach to the course was to entirely embrace the course motto and keep things as flexible as possible – but we did set up an internal scratchpad using a shared Google doc for everyone to add notes, links and ideas and we set up a regular weekly time to talk about one of the 23 things at the end of our team meetings (you can read a bit more about what we did and how we set things up in my personal #23things posts). Our digital knowledge on the different topics ranged from complete novice to expert user and this mix made things interesting and helped us to discover and learn things alongside each other.
Some of the highlights from my perspective was trying out new things with colleagues and seeing them discover new things, like starting a first blog or listening to the sounds of Wikipedia being edited on hatnote. We also found that some topics, like using Facebook for example, prompted discussions about digital habits outside of work. Others, for example the weeks on copyright or altmetrics, prompted us to reflect on how we could improve practice in specific work contexts such as managing ALT's journal, Research in Learning Technology.
Over the duration of the course we each learnt something new and contributed to each other's understanding – but reflecting on the process I think the most significant impact has been that we have established a new habit as a team. We now regularly discuss digital knowledge topics/ideas in a collaborative fashion, with everyone contributing. We are better able to work a as a team, learn as a team as a result of taking part in the course and making it a weekly priority to talk about and reflect on our experience. Whilst the formal course run may now be at an end, our aim is to continue choosing topics or a different course and including them in our meetings.
Taking part as an individual
The experience of taking part as an individual was really rewarding for me. Being in a leadership position means that I don't often get the opportunity to collaborate or learn alongside colleagues in my day to day work as equals and courses such as this allow me to step back from responsibilities and instead focus on asking questions and discovering new things. The range of topics that the course covered really challenged my digital knowledge and there were plenty of things that I hadn't really engaged with before. Other tools or platforms were more familiar, but looking at them with a fresh perspective was useful. I blogged regularly on the topics I focused on and that was one of the most enjoyable aspects of participating for me, in particular as other participants posted comments and feedback on my blog or on social media. One week about exploring my digital footprint, which led to the discovery of plenty of things I felt ambivalent about, was particularly interesting.
In contrast to other open courses I have taken part in the community I got to know was very diverse and the range of their backgrounds and roles contributed to lively and stimulating conversations. Whilst the course was run by and primarily aimed at staff at the University of Edinburgh the course team were really welcoming and supportive to all comers.
Reflecting on #23things
The last of the #23things was to reflect on one's experience and this is what I'd like to share with you: taking part in the course as an individual has reminded me that whatever your own skill or knowledge level digital things move on so fast that you always need to learn more. Particularly if you don't get to play with new things on a daily basis, but still need to know enough to take effective decisions, this kind of course offers a valuable way of keeping abreast of essential developments. Secondly, it's reminded me of the importance of learning things together and how useful that experience can be if you make an effort to step outside your comfort zone.
There are similar examples of open initiatives in the UK and abroad that together combine into an ecosystem of opportunity for continuous professional development. Like other initiatives already highlighted in the #altc blog, like BYOD4L and 12 Apps of  Christmas, the 23things course is available for remix under a Creative Commons licence. Like similar courses, the format and structure, the support and community that grew around it was a powerful demonstration of technology and expertise combining to create a creative learning experience that inspired and built confidence.

 Maren Deepwell
Chief Executive Officer, Association for Learning Technology
@marendeepwell
If you enjoyed reading this article we invite you to join the Association for Learning Technology (ALT) as an individual member, and to encourage your own organisation to join ALT as an organisational or sponsoring member