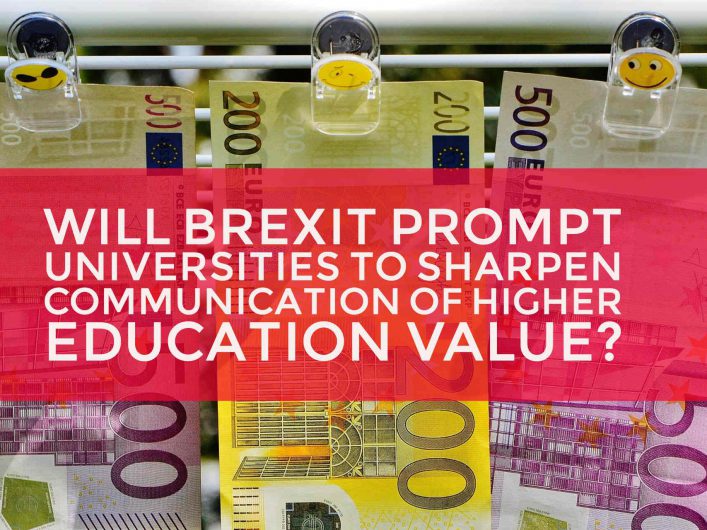 A survey by SIGNAL showed that 88% of UK universities believed that they would suffer financially as a result of Britain's decision to leave the EU. But in the same survey, 75% of respondents believed that proactive communications were the key to successfully positioning themselves in a post-BREXIT age. Rather damning, the survey concluded: 'Universities are successful with internal communications; less so with external messaging'. What does this mean in an era of 6,000 tweets and 40,000 google searches a second and 24 hour news? Can higher education – under pressure from BREXIT to communicate its value more effectively – learn from the media industry?
Let's set the context. Higher education is coming to terms with the internet disruption of its hundreds of years old model. It is staring into the future and trying to escape the fate that caught up with Blockbuster and Woolworths. But it wants to age gracefully, respecting its traditions and rich history. What should it do?
Simon Nelson spent 14 years at the BBC innovating their style of communication from chronological 'grid' broadcasting to on-demand, audience-specific content delivered through the iplayer and podcasts. As many of you will know, Nelson now heads up FutureLearn (a private company wholly owned by The Open University) set up to aggregate MOOC content to aid learning by over 4 million users. In a recent lecture to the Royal Society of Arts, Nelson encouraged the higher education sector to 'start now' – embracing the opportunity of digital and gaining first mover advantage in what is an inevitable 'innovate or die' scenario.
What is the correct pace of change for the higher education sector? Can Higher Education afford to lag behind primary, secondary and further education on innovation whilst Brexit snaps at its heels and budgets? Which media forms offer it the best chance of engaging new students, retaining existing students and promoting its unique value in education and research?
Stephan Caspar, Media Development Lead at the University of Southampton is an ex-BBC creative working in education. For him the brief to create new content should have the same aspirations as a BBC commission:
'I don't see it is as any different to me making a video for the BBC. It's about viewing figures and conversations which come out of it.'
As well as 'rock star' academics and social publishing, this is about bringing all academics on a journey. As Caspar sets out,
'Many people phone me up and say: Stephan I want a video. We have a conversation about pedagogy and I send them away with a group flip-chart activity.'
However, whilst most universities navigate a pragmatic hybrid approach between the old and the new, the connected 'Rhizomatic learning' approach of Canadian academic Dave Cormier  only looks set to gain relevance and status: the academic who can lift their head up to promote their work socially.
Universities may have something to learn from Further Education, where frugalvation (the process of innovation arising from frugal measures) has often set the sector apart in terms of innovative appetite among staff and students.  For Caspar, this is a given:
'FE is always being squeezed; there is a resourcefulness that people have when that starts to happen. In many ways I've found the most innovative teachers have been the ones in FE.'
Whilst most universities will have a media development team to assist with podcasting, blogging, video production, animation, or data visualisation, who can act as the bridge between this department and academics? At Russell Group University, The University of Southampton, the iChamps initiative is led by Fiona Harvey, Chair of your very own ALT, a Senior Fellow at the Higher Education Academy (HEA) and Education Development Manager at the Institute for Learning, Innovation and Development. She, again, is another ex-FE professional and the iChamps are students employed to learn digital skills to assist academics in student engagement.
Perhaps students are your best ambassadors in improving that external message. In the end, the competition is not between FE and HE, or between departments, but against the tsunami of content available to young people – YouTube, snapchat, and so on. As Caspar ends:
'We are competing against so much.'
What do you believe to be the correct pace of change for higher education?
Do you think we can learn from the media sector or FE for inspiration?
Can students or digital platforms help to communicate the value of higher education work as we approach a Hard BREXIT?
I'd love to collect your thoughts for others to learn from below…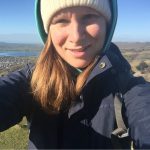 Sophie Bailey is The Founder of iTunes nominated, The Edtech Podcast. @PodcastEdtech 
If you enjoyed reading this article we invite you to join the Association for Learning Technology (ALT) as an individual member, and to encourage your own organisation to join ALT as an organisational or sponsoring member