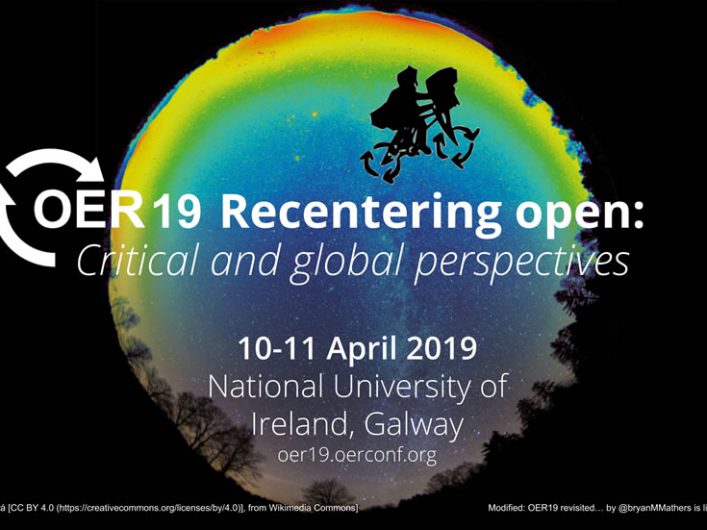 For some reason I seem to have established a pattern where I only attend the OER conferences every other year. While I would have loved to be there in Newcastle, in Edinburgh, in Bristol (and I followed each one intently online), I find being at the OER conference in person almost too much to process, not just on an intellectual level but also on an emotional one. Like no other academic gathering I know, these conferences are full of powerful emotions and OER19 was no different.
Hope
From the opening keynote by Kate Bowles, OER19 was full of hope. Not naïve, unbridled hope – that would prove impossible from the moment we heard Kate's searing critique of the 'expanding university' – but a sense that a commitment to 'optimism as a discipline' would help to ensure that higher education around the globe can genuinely fulfil some of its open potential.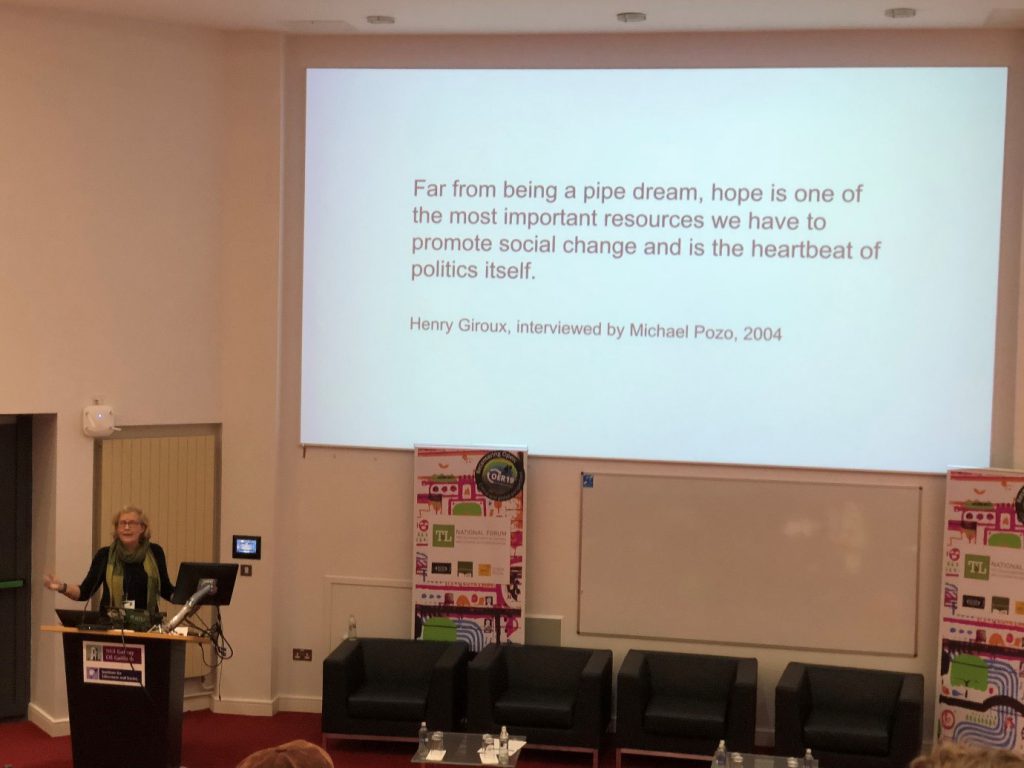 Wonder
Galway is a magical place and there was wonder all around at this conference. From Su-Ming Khoo's breathtaking, imaginary, deeply metaphorical journey around the Pacific to the incredibly rich short stories that we entered through the portal of room G009 on the second afternoon, we travelled far and wide, in time and space, to understand the importance and many meanings of open. An absolute highlight came with the bravura performance by Sara Thomas, in seven or eight minutes interweaving the stories of two women, Marie Lamont & Lady Catherine Bruce of Clackmannan: women's stories that, thanks to Wikipedia editathons, are now openly available. Even if it stops you reading the rest of this post, I urge you to take eight minutes out of your day to listen to Sara.
Apprehension
We are undoubtedly in a difficult moment and, guided by the conference theme 'Recentering Open: Critical and Global Perspectives', delegates and online followers knew that they would be asked to face up to some challenging questions. I was particularly taken by Billy Meinke's calm but devastating deconstruction of our problematic technological landscape, not least because it was a future that was clearly predicted. Likewise, I was convinced by Bonnie Stewart, Lawrie Phipps and Dave Cormier that we need to (re)commit to (re)building a #ProSocialWeb. Given some of the negative, downright scary, things people are exposed to and experience when they inhabit online spaces, I fully understand the apprehension this might cause but if we don't 'bring our values to the internet', who will?
Encouragement
As with all OER conferences, it was greatly encouraging to see the breadth and depth of research and scholarship on open. The Galway edition was particularly notable for the way it foregrounded the voices and work of current research students. Students from the Global OER Graduate Network featured prominently and along with others stood shoulder to shoulder with established names in the field of open. The keynote panel featuring three of these voices, Taskeen Adam, Caroline Kuhn and Judith Pete, was one of the most thought-provoking sessions at the conference, challenging many of us to consider our position of relative privilege and reflect on what open means from other perspectives, literally upending our lens on the world.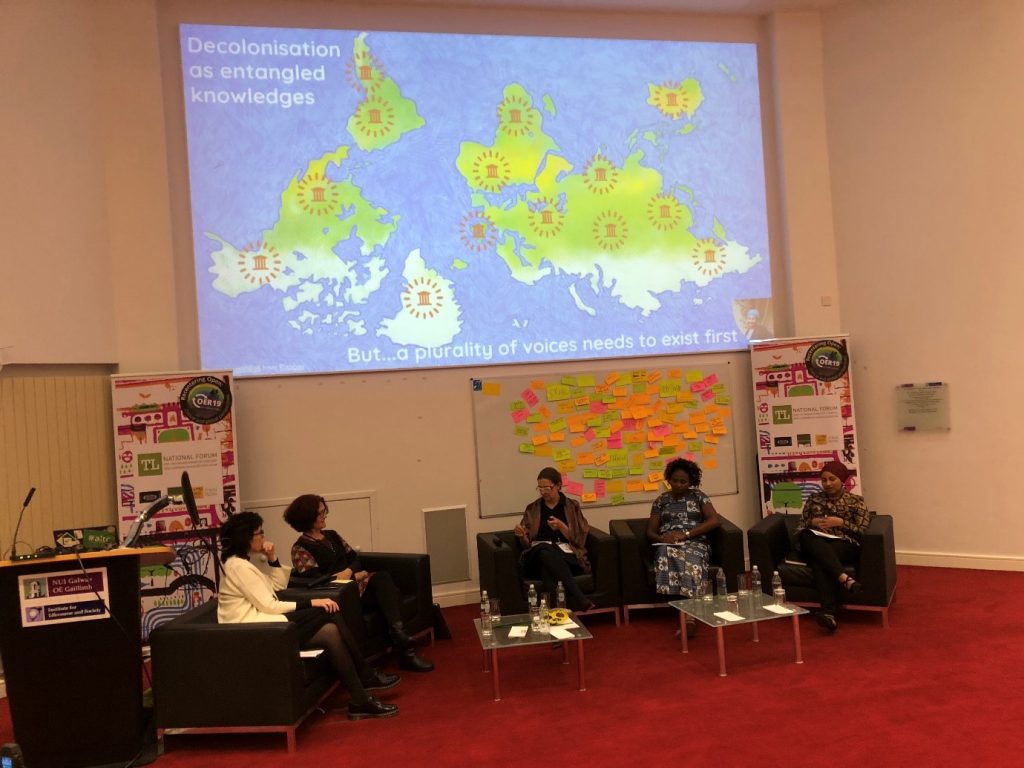 We should also be encouraged by the various ways, sometimes surreptitiously, often ingeniously, folk have managed to insert and embed open practices within their institutions. This remains thorny territory but Dave White and Kate Lindsay's session gave us an idea of how it might be done and, even though I wasn't there, I know my Edinburgh colleagues also demonstrated the potential for really embracing openness in a university's values and practices.
Regret (mild/tempered)
This is not unique to the OER conferences but I really did want to be in at least three places at once in Galway (even more so on day one, when part of me yearned to be on a sunlit Atlantic-facing beach with my family). All the more reason to be thankful for the sessions that were recorded by Martin Hawksey and Harry Lamb (see the sessions marked YouTube on the conference programme) and all the more reason to set aside some proper time to review the hashtag and treasure trove of linked resources. You will do this as well, won't you?
It was also a source of regret that I didn't get to speak to everyone in person. And I mean everyone. There were a number of people who I know from Twitter who I wanted to seek out (can't believe I never managed to say hello to Bonnie Stewart!) but the truth is everyone at the conference brought with them such fascinating stories and a myriad of reasons for engaging with open that time spent with each individual added a layer of richness to the experience of being in their company. Kate Bowles encouraged us to deliberately speak to someone we didn't know before arriving at OER19 but, such was the warmth of the community that gathered together, these conversations seemed to happen completely organically. The half an hour I spent at lunch on day 2 with new friends from Brazil and Iran will be one of my most treasured memories of OER19.
Hope (reprise)
What a beautiful and powerful quotation by Rebecca Solnit that our brilliant co-chairs Catherine Cronin and Laura Czerniewicz chose independently (together), to conclude this conference. For me, hope remains the abiding emotion of OER19. It resonated with those in the room and those following online and it is also a call to action that will 'shove us out the door' every morning between now and the next conference and many conferences after that.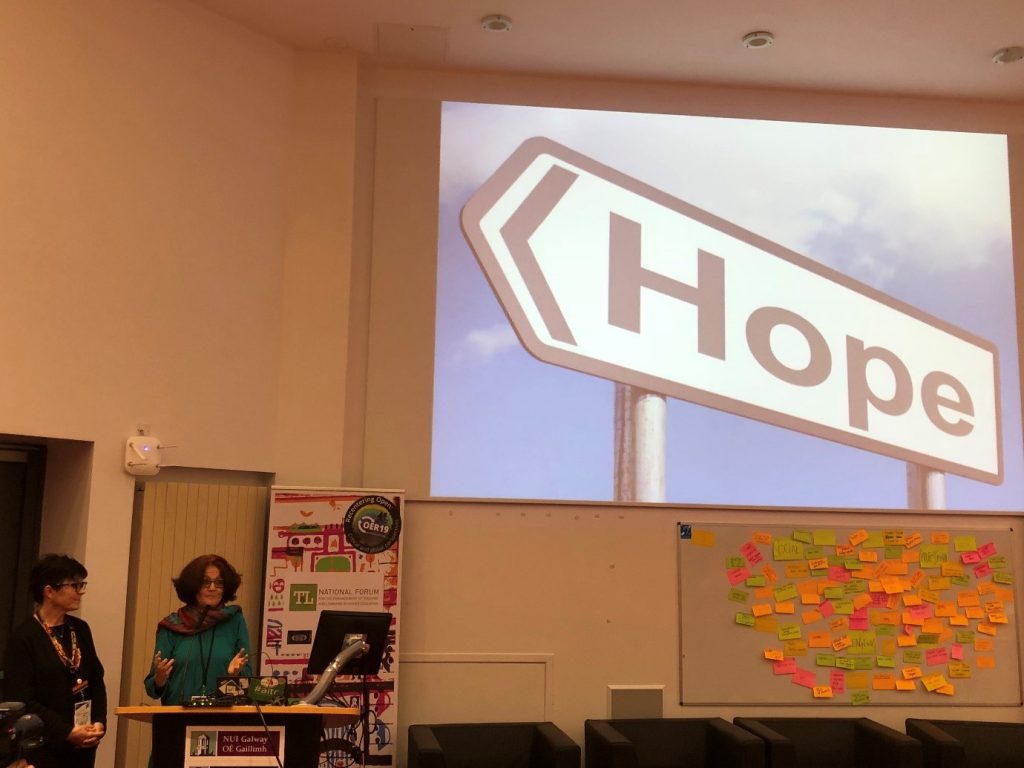 So, onto OER20. Given my pattern of attendance, I probably won't be there but, if not, I will once again follow closely online. Either way, I fully expect that it will be another critical, and emotional, nodal point for this incredible open community.
(all images CC-BY-NC Simon Horrocks)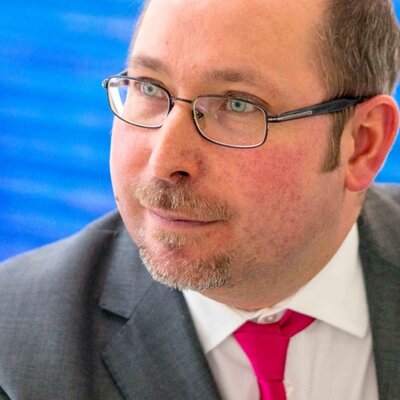 Simon Horrocks is reviewing online strategy at the University of Edinburgh. Twitter: @horrocks_simon
If you enjoyed reading this article we invite you to join the Association for Learning Technology (ALT) as an individual member, and to encourage your own organisation to join ALT as an organisational or sponsoring member