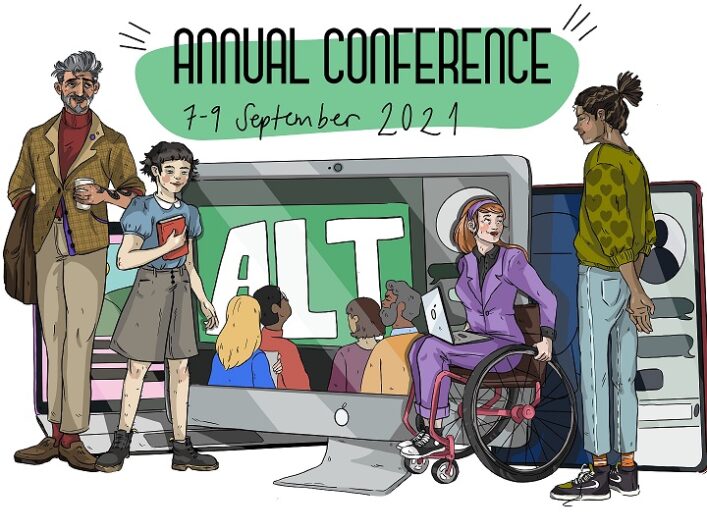 Reach a global audience to help share the expertise of your organisation by becoming a sponsor for ALT's 2021 Annual Conference, 7-9 September. Headline and Strategic pathways are available to help you build connections with Edtech leaders and innovators from around the world, across 3 days. The conference provides organisations the opportunity to reach out to this audience, promote their own expertise, products and knowledge and enrich the future of all things digital education.
We are now open for organisations to join us with packages starting at just £495. We have built on our previous entitlements to ensure that you can choose the pathway that best fits your organisation and its strategic goals. With this event involving edtech communities from both sides of the Atlantic this conference provides an opportunity for you to reach a targeted global audience.
We will also be offering a Session Sponsor pathway once our programme has been published. Follow us on Twitter #altc to keep up to date on announcements.
If you would like to discuss becoming a conference supporter in more detail, please contact eventsmanager@alt.ac.uk
Pathways Preview (opens in a new tab)
As Headline Sponsor your organisation will receive maximum exposure to a highly targeted global audience. Extra entitlements for this pathway include a dedicated page for your organisation featuring showreel content and our main auditorium branded with your organisation logo as well a dedicated networking space in our official programme.
The Strategic Sponsorship package allows organisations to contribute to the strategic aims of the conference whilst displaying their expertise to a targeted audience. This package includes a designated networking space and full exposure throughout the conference.
As a Session Sponsor you can choose content aligned to your expertise and business priorities and reach a targeted audience of session participants.
As a Scholarship Sponsor organisations can support 5 community members to attend the Annual Conference.