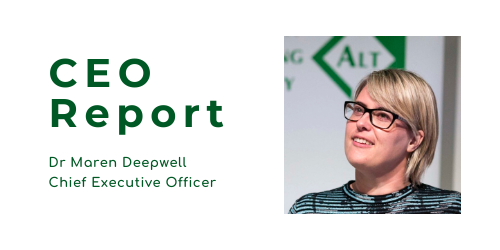 October 15, 2021 11:29 am
Maren Deepwell, Chief Executive Officer, Association for Learning Technology
The past month has seen our community achieve many milestones and I am delighted to share key points with you in this strategic update.

There is much coming up in our calendar as well, including:
As we are all getting to grips with learning, teaching and assessment in these (hopefully) post-pandemic times, we have a wealth of resources and inspiration for members.


Get inspired by ideas from the Annual Conference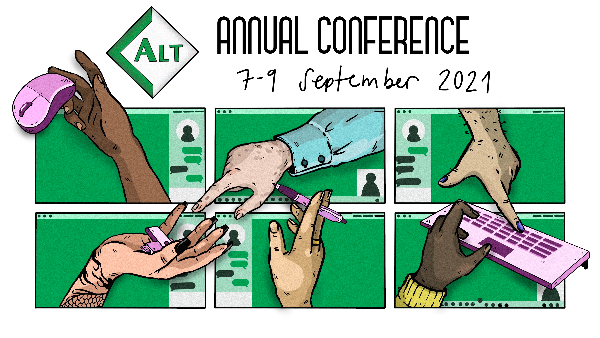 September saw 400 participants from 24 countries come together for our Annual Conference, and the event was a great success for our community. The resources from the conference are now openly available:
One highlight of the conference was the special gala evening celebrating the launch of The Future of Learning, co-produced by ALT and ITN Productions. Featuring industry experts, ALT Members and one of our Learning Technologists of the Year, this showcase helps us share a vision of Learning Technology beyond crisis provision:


Use the Framework for Ethical Learning Technology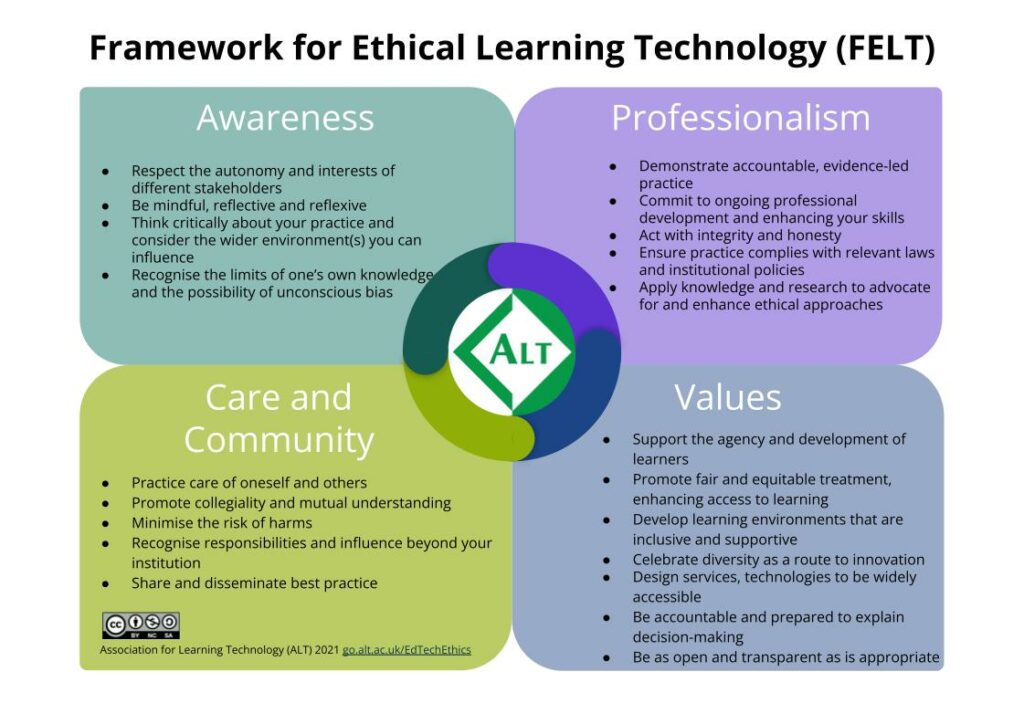 Also launched at this year's conference is our Framework for Ethical Learning Technology (FELT) which is designed to support individuals, organisations and industry in the ethical use of learning technology across sectors. It forms part of our strategic aim to strengthen recognition and representation for Learning Technology professionals from all sectors.
Building on ALT's professional accreditation framework, CMALT, which was expanded to include ethical considerations for professional practice and research in 2019, a working group of 120 members has helped define this framework for professional practice alongside tools and resources to help individuals, institutions and industry.
Keep informed and contribute
Work to further develop the framework is now underway. We invite you to:
Keep informed: Members will automatically receive a quarterly update about the new framework.
Contribute: We are actively looking for contributions in order to develop a robust baseline of policies and practice.


Learn from the AmplifyFE Sector Audit Report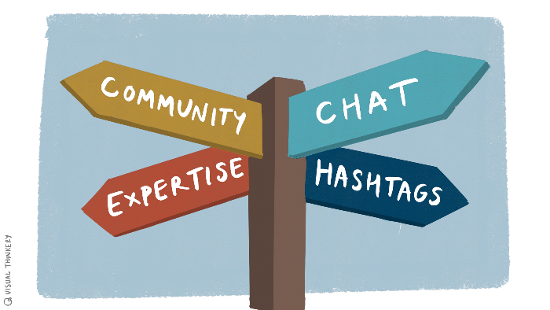 Led by us and funded by Ufi, AmplifyFE launched in October 2020 and already connects over 500 professionals in Further Education and Vocational Education, providing a strong networking community for them to share, collaborate and learn.
The annual sector audit is a key part of the work we do to support the sector. The first sector audit published in July 2020 was widely welcomed and actively used across the sector.
In this year's update, we have focused on: Communities that have stopped or started their activities, important changes to the sector landscape and tracking where the conversation is moving on social media.

Explore:
Did you miss…?
A quick summary of highlights from across our community: