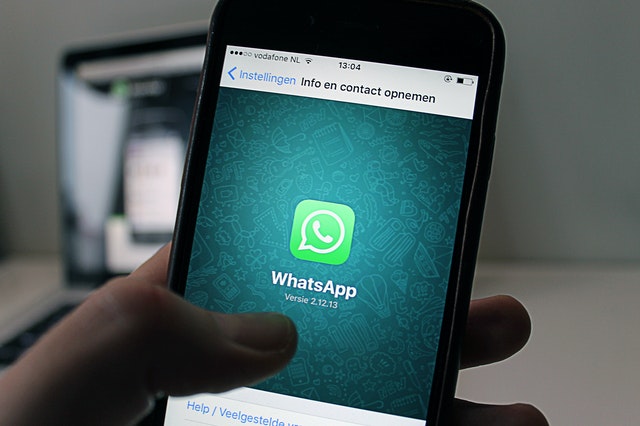 "Everything has been stripped away from us – the social aspects of in-person learning, the discussions with mates outside the lecture halls, walking and talking after lectures."( Jisc Student digital experience insights survey 2020/1)
This student comment, from the Jisc national Student digital experience survey, is typical of what students have been saying since the start of the pandemic. The need to build up online student communities within universities, is something that has been much explored across the sector over the last two years. However, student themselves have always created support networks with each other on social media platforms, such as Whatsapp and Facebook, and with the pandemic that has obviously continued:
'As of February 2020, WhatsApp had two billion users around the world. When the COVID-19 lockdowns came into force in late March 2020, usage of WhatsApp around the world had grown by 40% ' Is WHATSAPP an unsung hero in the CoVID 19 education crisis? (accessed December 2021)
Yet working alongside some of the student digital advisers, I have been increasingly made aware of some issues. For example, WhatsApp is tied to mobile numbers so if students join they share personal data with groups of people they maybe haven't even met. Indeed in a City online Student debate (April 2021) on 'Cameras off or Cameras on' students mentioned concerns about these informal ' Uni study groups'. They wondered if they could be in any way supported by the university. However, by their very nature these groups can in no way be 'monitored' :
'A WhatsApp group can exist without anyone outside the group knowing of its existence, who its members are or what is being shared, while end-to-end encryption makes it immune to surveillance from third parties' What's wrong with Whatspp. Guardian 2021)
So that means that all sort of unknowable stuff is going on in these groups, mostly good for sure but some probably bad. Furthermore, some students, possibly because they are not part of a friendship group, are excluded.
An obvious alternative then is for universities, or colleges, to actively encourage students to use their own supported platforms to set up safe and inclusive students only groups. At City, for example, it could be something like Teams while other institutions have encouraged the use of Discord. However, maybe it is not the actual platform that is the point here. Should the focus be really on how can students be supported to work together online safely and effectively? According to Jisc, students themselves are very eager for their university courses to have some built in community time. This is in itself an opportunity to raise awareness and good practice around online group interaction(1):
'Quizzes, polls and time set aside for socialising before a class' (Listening to student voices. Jisc Student digital experience insights survey 2020/1)
Ultimately, students will probably always want to join groups that are 'off -grid' and not part of an institution. Therefore, supporting students to think about things like setting up a code of conduct, understanding what a group does (not the place to ask about assignment deadlines for example), developing good communicative skills and more should be part of their educational experience. So shining a light into what is happening in these social media spaces could be just one of the ways to build up meaningful and effective students communities that are so much needed.
Do share your ideas and experiences around this in the comment box below.
(1) Recordings of session exploring some of the different tools available at City, UoL for community building for students. As well as some great ideas here on Making the Best use of Break out rooms by Dr Stein Reimers (School of Arts and Social sciences)
References:
https://www.timeshighereducation.com/campus/collections/creating-online-learning-communities
https://www.jisc.ac.uk/reports/student-digital-experience-insights-survey-2020-21-uk-higher-education-findings