by Rachel Öner @OnerConsultancy
Recently, I attended Digifest 23 in Birmingham. I had been kindly nominated by my NATECLA and AmplifyFE colleague Chloë Hynes as a Jisc Community Champion for my work with NATECLA helping members feel supported in the online teaching world during the pandemic and beyond. The event was motivating for many reasons. Spending a couple of days with my fellow community champions, a great bunch of inspiring and innovating practitioners was the main reason. But also, I had the opportunity to explore some of the digital technologies that are opening up more possibilities for learning, enhancing the educational experience of our learners.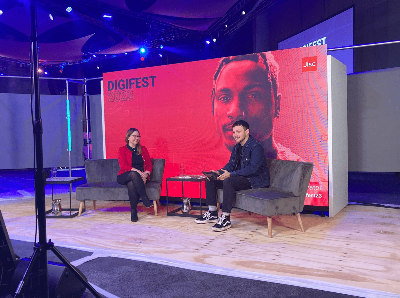 A spark of interest: Nottingham College
So much innovation is happening in our sector, and I often feel that we can genuinely miss out on what is going on; education can be prone to silo working and let's face it, we are all super busy. At Digifest I attended a workshop by Richard and Kate from Nottingham College who showcased their team's efforts to develop and promote a culture of digital curiosity, innovation and increased collaboration to help drive up standards in teaching, learning and assessment. My interest was sparked when I read that they would be looking at digital tech in ESOL classes. Their introductory slide told a familiar tale: describing the digital landscape for ESOL teachers when they had to take their training online during the pandemic. A word cloud displayed terms such as confusing, messy, skills gaps, disjointed approach reluctance to use and phones! Yes phones, the number one device used by ESOL students during the pandemic (and still is the case)! There have been plenty of surveys and reports during the last three years that show ESOL was a particularly difficult subject to teach online and via phones. Among ESOL learners there were greater examples of data and device poverty than other groups. Among ESOL teachers, there was a great lack of confidence and experience in embedding technology in teaching. ESOL is language teaching, based on practical, content-based instruction, communicative teaching, pair and group work and role plays. The ESOL teacher needs to prepare their learners for the world of community life and work, to be able to communicate with accuracy and confidence in real-life scenarios, building their skills in written and oral communication.
Traditionally, technology has played a much less prominent role in the ESOL classroom. However, to fully prepare our learners for the world of life and work, building their digital skills competencies is more important than ever. There was a convincing argument from the team at Nottingham College that embedding digital technology in ESOL classes has an impact. Showcasing the use of immersive reader technology outside of ALS (Additional Learning Support), the team showed that making immersive reader available to learners and pairing the technology with a reading progress app for self-directed study, students improved their independent study skills and reading fluency. The project also showed a reduced workload for teachers; that's never a bad thing!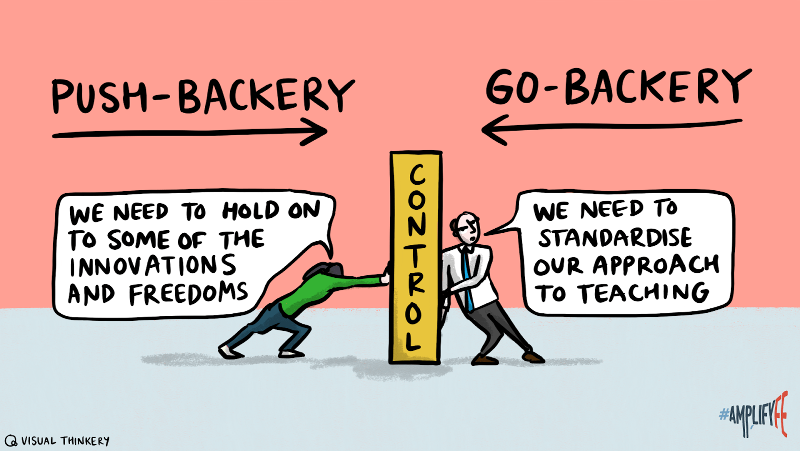 Reflecting on what the ESOL sector has to offer
I came away reflecting on where I felt the ESOL sector is now with digital technology in class. Has it transformed or are we going back to the old ways? It also got me reflecting on what had been the most popular digital tools used in ESOL during and post-lockdown, and how exactly my sector is sharing this practice.
One of the first thoughts that popped into my head was the wonderful OTLA (Outstanding Teaching, Learning and Assessment projects funded by the DfE and run by the ETF and partners). These action research projects had a focus on developing language skills and some in the context of digital skills or the Essential Digital Skills qualification. Hopwood Hall aimed at enhancing students' confidence in communication using the digital tool Flip (formally Flipgrid). Students developed autonomy in uploading videos and audio files about themselves then viewing their peers' files to learn details about them. Learners were developing relevant digital skills and at the same time settling into a new group, breaking down barriers that can come from a lack of confidence to bond with new classmates at the beginning of a course.
Islington ACL created an interactive PowerPoint resource aimed at supporting ESOL learners to develop their knowledge and confidence in EDS. Their resource helped embed everything from keyboard skills to presenting their work digitally. The project team found that their project had a transformative impact to help teachers embed digital skills in their classes and described a "ripple effect on other areas of their learners' lives".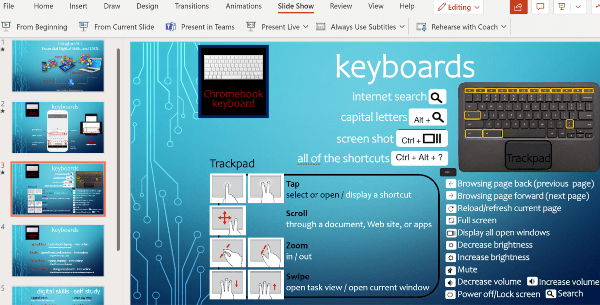 ACL Essex created a set of short, fun resources that encouraged learners to build their confidence with tech. The content produced benefitted tutors, who may lack confidence in digital skills, to easily and with meaning, incorporate into their classes. Some of their 'teaching nuggets' made it onto the Skillsworkshop website.
What else is effective in the ESOL classroom?
But what are other tools and programmes are there that are useful for ESOL. Well, there are many digital apps and games help students improve their English skills in a fun and interactive way. Examples include Duolingo, Quizlet, and a favourite, Kahoot. Manipulatives, games and quizzes are also a very useful tool for assessment for learning, a fun way for the teacher to get insight into learners' engagement and progress. An increasingly popular tool is Wordwall will many ESOL teachers making their games and quizzes public and sharable.
Then there are digital resources such as online dictionaries, grammar tools, and vocabulary quizzes which make learning easier and more accessible for students and can enrich the learning experience. Many a student has asked me about further study outside of class, and sites with grammar or vocabulary activities are so useful.
One of my favourites has to be social media. Teachers can use social media platforms like Facebook, Twitter, and Instagram to engage students and create interesting content that supports learning. Some well-known English learning organisations such as BBC Learn English or the British Council have Facebook and Twitter groups posting daily grammar or vocabulary points that you can signpost or use in class.
Any of the above tools are useful and build various digital skills. What I love to see though are examples of ESOL students creating engaging multimedia content themselves. One such example is the ESOL Podcast. A space for ESOL students' voices to be heard, this series of Podcasts are made by ESOL teachers and learners with the help of the wonderful Amy Jowett. Here ESOL students discuss topics from current affairs to tips on learning English.
Overall, the use of digital skills in ESOL teaching enriches the teaching and learning experience and provides a range of opportunities to support student learning and communication. Educators need to work collaboratively with their peers to exchange ideas, share resources, and provide mutual support. Social media platforms, online forums, and professional development networks can all facilitate this kind of collaboration. A key takeaway is that in today's world, digital literacy and competencies are a clear must-have for effective teaching. If practitioners keep up with the latest tools and trends, teachers can help learners succeed in and outside the classroom.
Rachel Öner is a freelance consultant and teacher educator, the NATECLA National Co-Chair and Trustee and a committee member of the East of England branch of NATECLA. She is one of the five champions that took part in our bonus conference podcast at DigiFest, 'Riffing on Innovation.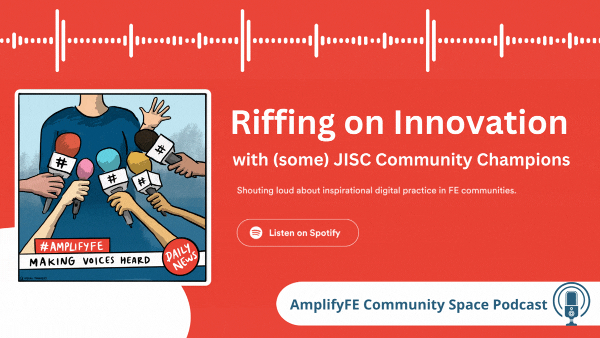 Did you enjoy reading this? To become a member of our community see Membership details here https://www.alt.ac.uk/membership