Overview
The Supporting Learning and Teaching Programme (SLTP) is a 10-month part-time programme providing an introduction to teaching and learning theory and good practice. It is run by the Educational Development Unit (EDU) at Imperial College London and has been specifically developed to meet the needs of the significant number of College staff whose job involves them in supporting student learning but who are not part of the full-time academic staff of the institution. The programme is designed to raise participants' awareness of teaching and learning issues relevant to their Imperial work roles. Participation is free for Imperial staff, and for NHS Staff who support the learning of Imperial students.
Participants
The programme first ran in September 2002 – July 2003 with 19 participants, 10 of whom were College Library Staff, and 18 female: intakes are much more varied now, on both vectors. Retention was approximately 80%, as it is to this day: deferral or withdrawal usually being due to pressure of work.
To date, 181 Imperial College and NHS staff have successfully completed the programme, coming from a wide range of work roles, from Pathology Museum Curator to Psychiatric Specialist Registrar, via many Librarians, Administrators, and post-Doctoral Researchers (Figure. 1, below).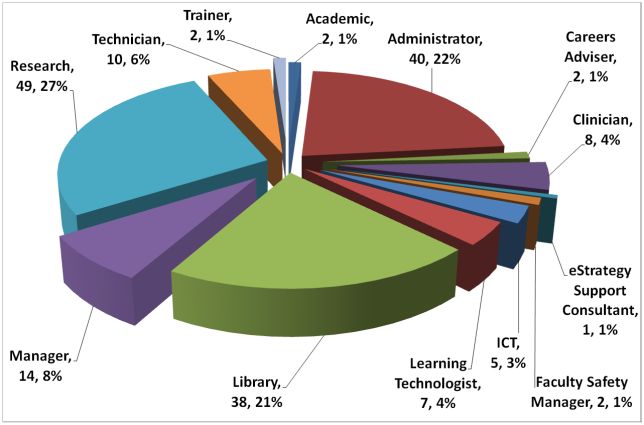 Figure 1: A many and varied clientele: completion data from July 2003 to December 2011 (n=180)
The wide range of participants' work roles, prior knowledge and education is a major strength of the programme, as it brings into the andragogical pool such a broad spectrum of knowledge, experience, and attitudes. Of course this variety presents the huge challenge of making the programme not only useful to all its participants but relevant to each person's workplace roles.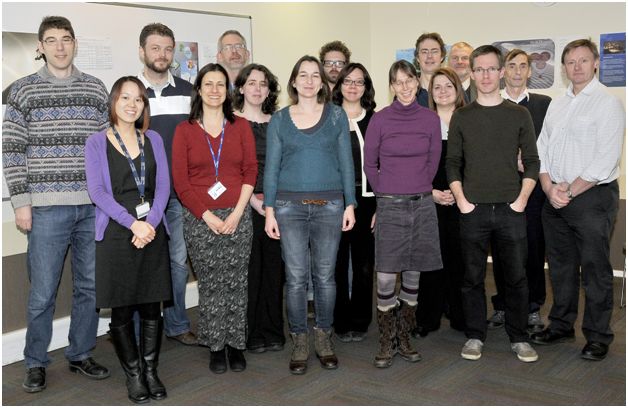 Figure 2: SLTP Completion, 2011: which are staff, which students, or, The Pleasures of Andragogy!
Structure of the Programme
SLTP is a 10-month part-time programme running from February to December and is made up of three complementary parts:
Face-to-face sessions: There are six face-to-face SLTP sessions which integrate tightly with each other and the online learning blocks; session activities relate to learning block intended activities and outcomes, and vice versa. Attendance or completion of set make-up work at all six sessions is essential for programme completion.
Online learning blocks: The online learning blocks are a significant part of SLTP and address topics relevant to participants' work-roles. These blocks are tutored by different members of staff in the EDU. A new block is released every four to six weeks between SLTP face-to-face session 1 in early February and SLTP face-to-face session 6, in early December. Participants choose to take part in five of seven available learning blocks. Each online learning block is intended to occupy approximately five hours of the participant's time. Online blocks take place on Imperial's VLE, currently Blackboard CE8, and vary in their design, duration, and number of tasks. In most, learning is undertaken individually, but towards the end of the programme there is pair work for peer-based but mentored learning.
Additional workshops: Participants must choose at least one additional workshop from those offered by Imperial's EDU or Learning and Development Centre (LDC). To count towards SLTP the workshop must be teaching and learning-oriented: included in such are workshops which address issues of inclusivity and disability, as these encourage a person-, and thus learner-centred approach, a key theme of the programme. We strongly recommend SLTP participants attend either the EDU's 'Communicating Knowledge' or the very similar 'Training the Trainer' workshop run by the LDC. Both workshops expose participants to a useful range of learning and teaching theory and good practice, take almost two full days, and in each, participants are filmed giving a 10-minute presentation on which group and tutor feedback is given.
SLTP's learning design and process tightly integrates face-to-face and online components.  The programme's face-to-face sessions and online learning blocks directly inform each other: activities begun face-to-face are completed or compared with those online, and feedback and feedforward is given to the online learning work: such feedback is given face-to-face and online.
The workplace focus culminates in the last task in the 10-month part-time programme, the creation of a detailed and aligned teaching plan (from Aims through Activities and Outcomes, to Inclusivity) for a one-hour session for learners in the participant's work place. The programme begins with SLTP session 1, the first face-to-face workshop, then progresses as outlined in Table 1.
Table 1: Summary of programme structure
[table id=19 /]
At the end of the programme, participants create a poster depicting their SLTP journey, contrasting their view of themselves and their attitude to learning situations and the learners they met prior to SLTP with their views near to completion of the programme. The poster is then "presented to" in session 6 for at least five minutes.

Figure 3: Two of the 180 always-imaginative posters submitted over the last ten years.
Assessment and Progression
SLTP concentrates on providing formative feedback. Work is submitted in discussion fora and, whenever possible, feedback is given on an individual basis. Peer evaluation is used on tasks such as Planning for Learning, where assessment criteria can be clearly stated and circulated to all participants: where criteria are less easily bound, assessment and feedback is given by teaching staff, with informal peer assessment and evaluation an option open to all, until the later stages of the course, when the work focus is moves to the individual.
SLTP is not externally accredited, but it is internally certificated: a detailed certificate of completion is given to participants who successfully complete the programme's required elements. Some of the participants have achieved Associate Fellowship of the HEA via the Individual Recognition Route.
To further 'place' SLTP in the educational milieu, completion is one of the entry routes into Imperial's Postgraduate Certificate in University Learning and Teaching (ULT). This is, in its turn, the entry into the Postgraduate Diploma in ULT and Masters of Education in ULT, all of which are run by Imperial's EDU.
Andragogy and a Community of Practice
Conscious steps are taken throughout the programme to use andragogical teaching methods, and to facilitate the formation of a Community of Practice. To facilitate choice, learners are interviewed prior to the programme and a learning plan agreed, in which, for instance, workshops appropriate to their roles and / or interests are selected, and advice is given on the selection of five or more topics from the seven online learning "blocks" to suit their interests. Also, in collaboration with their peers, participants may choose any teaching and learning topic to be delivered in mini-lectures in the programme's later face-to-face sessions.
To facilitate the formation of a Community of Practice, half an hour at the beginning of the first two face-to-face sessions is devoted to collective research into others' work roles and workplaces (Imperial has staff on eight campuses). Later, group activities are an integral part of the face-to-face learning components of the programme, and in their selected teaching and learning workshops (the third component of the programme), participants meet staff from across the whole range of Imperial's communities, from Materials Engineers to Technical Translation specialists.
Participant Feedback
Some participants enrol on the programme while uncertain about the direction of their academic career, with a view to acquiring best practice through the programme and its attendant workshops; after completion, one view was that "The programme itself was a pleasant surprise and did more than just meet my expectations. In addition to building a strong foundation of best practice it broadened my perspective on teaching and learning." Another concluded that SLTP was "an excellent programme with good materials [which] provided an excellent framework and toolkit [which they] could relate … to what [they had] learnt in [their] degree", … and … appreciate[d] the opportunity to have participated and the effort and dedication put in by the staff."
Another enrolled with a rightly critical approach, deciding that they "needed to critically and constantly evaluate the course and materials rather than just [their] own learning. [and] in order to develop both [their] teaching and learning skills [they] basically needed to fully invest in the idea of [them]self as a teacher." The result? On completion, they received "very favourable feedback comments and realised [their] potential as a teacher as well as a learner." Their final conclusion was that "overall [SLTP had been] a very positive learning curve during which I feel I have developed new skills particularly in a teaching capacity, and enhanced existing ones i.e. communication and presentation … It has also helped me to feel part of my own working "community of practice", making new contacts and friends within the College."
Conclusion
In summary, by December 2012 SLTP will have increased the ability of nearly 200 "non-academic" staff at Imperial to support learners, learning, and teaching by students and academic staff, and by their fellow non-academic staff at the College in roles from Pathology Museum Curator and Psychiatric Specialist Registrar, as noted, to Post-Doctoral Researcher, Mechanical Engineering Workshop Technician, two Software trainers, and a Research Nurse. The programme recruits across College, is integrated with the College's Educational and Staff Development centres, offers College certification, a route to national, professional recognition, and progression to further, accredited learning qualifications. In its 10 year history SLTP has become more focused on participants' work roles and their andragogic content and more integrated in itself and into other College educational processes and programmes, a process which it is intended to continue.
Peter Wren, p.wren@imperial.ac.uk
Director, Supported Learning and Teaching Programme
Educational Development Unit
Imperial College London
If you enjoyed reading this article we invite you to join the Association for Learning Technology (ALT) as an individual member, and to encourage your own organisation to join ALT as an organisational or sponsoring member