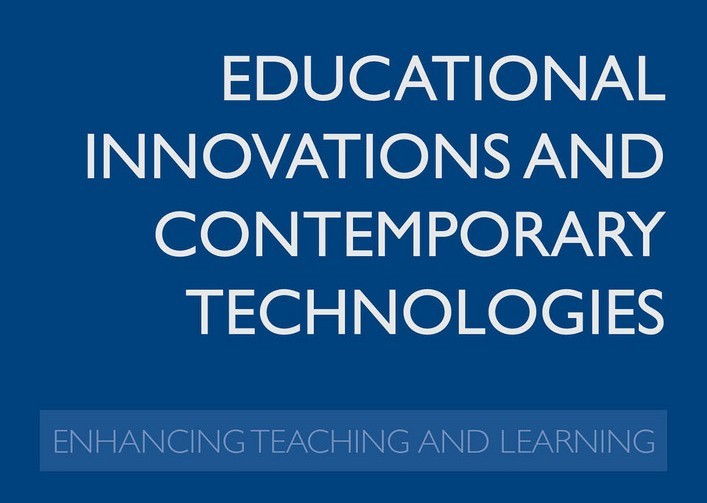 This book is arranged as a set of case studies focusing on 'specialised educational technologies; particular groups of learners; and teacher education.'
The case studies presented in the book may not replicate every class or situation you find yourself in, but there are lessons you can learn from each of them; from the concepts and contexts to how different technologies can be used to address each one.
Through careful selection of contemporary research, this volume demonstrates the different ways in which groups of learners as well as educators go about the complex task of innovatively designing and implementing technologies in education. The book explores a wide range of conceptual, disciplinary, methodological, national and sectoral boundaries and divides educational technologies into three key themes: specialised educational technologies; particular groups of learners; and teacher education.
The book covers enough ground for you to try things out for yourself and make informed decisions on issues such as whether we use free and 'open' social network sites or concentrate on the 'walled garden' of the institutionally supplied VLE.
This book demonstrates the importance of collaboration when investigating educational innovations with technology … each of their [the authors] chapters discusses an educational technology innovation and then reflects on its impact on learning and teaching.
Although it covers many aspects of networked and connected students I would have expected some discussion of the use of social media.
We know students are connected and online, and we know they capitalise on this to connect with friends and family outside of university life. But we can also see them using Facebook, Twitter, WhatsApp, SnapChat, etc. to organise their lives at University. Irrespective of the current fashionable or 'in' networks, students are inexorably connected. So what can we do to utilise and exploit those connections to engage and improve their learning experiences?
Our online behaviours and networks say more about ourselves now than ever before. Whether you're using one or many social network sites, for work or play, you are leaving a trail of your actions, beliefs, hopes, locations, friends, competitors, 'likes' and dislikes.
For many, like me, we started using social networks sparingly and with caution, building up our activity as we built our trust (or not) in the system and the people using it. For others, the younger or newer users, it seems they have skipped this stage and just immersed themselves and share so much of their daily activity. Sadly, there are too many examples of how our digital lives can overspill, sometimes dangerously so, to our offline 'real' lives.
More details about the book can be found on the publisher's website.
David Hopkins (@hopkinsdavid) is an eLearning Consultant and the Warwick Business School, and regularly blogs at the Technology Enhanced Learning Blog.
If you enjoyed reading this article we invite you to join the Association for Learning Technology (ALT) as an individual member, and to encourage your own organisation to join ALT as an organisational or sponsoring member