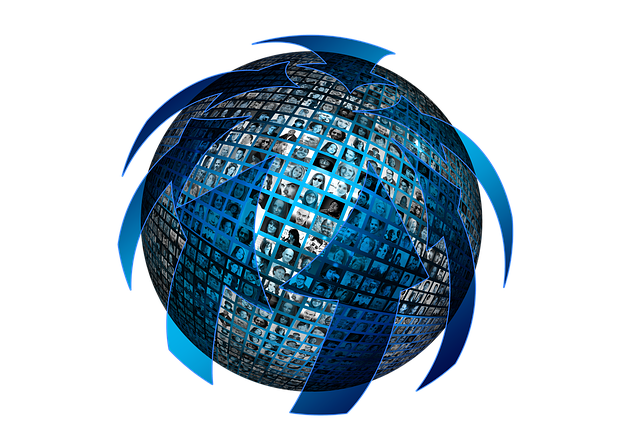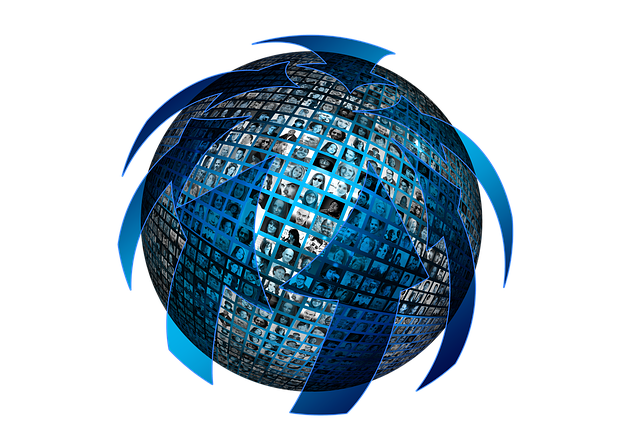 This post started life as a question to the ALT members list. Alison Christie, a learning technologist at Abertay University, Dundee asked the community for their preferred sources of images for educational purposes. There is still a good deal of concern and uncertainty around copyright management and ALT's keynote from Jane Secker helped to provide context in this area in the summer. Jane's book was reviewed here recently too. The replies to Alison's query quickly resulted in a wide range of sources for locating images from the personally curated to the commercial. This post is timely as this week is Copyright week.
Summarised below are the responses from the list described by one contributor as " a bag of sweeties":
| | |
| --- | --- |
| Source | Comments |
| Unsplash https://unsplash.com/ | Open collection of High Res images |
| Wikimedia https://commons.wikimedia.org/wiki/Main_Page | Rights published with resource, range of options for download. |
| Noun project https://thenounproject.com/ | Source of icons, attribution under References and Acknowledgements > Acknowledgement |
| Open Content Toolkit http://opencontenttoolkit.wikispaces.com/Links+to+Open+Content | Links to over 5 million openly licensed images, audio & video files. |
| Awesome Stock resources https://github.com/neutraltone/awesome-stock-resources | Curation of resources |
| Pixabay https://pixabay.com/ | All images and videos on pixabay are released free of copyrights under Creative Commons CC0. You may download, modify, distribute, and use them royalty free for anything you like, even in commercial applications. Attribution is not required. |
| List of photo sources https://github.com/hkalant/awesome-edtech-tools#photo-resources | maintained by Harry Kalantzis (LT, Oxford Brookes) |
| Google images | Do a Google image search, click on the Tools button and a "Usage rights" filter appears. |
| Photos for class http://www.photosforclass.com/ | Pulls images from Flickr, images age appropriate, automated citation, Creative commons. |
| Expert attribution tool https://www.nottingham.ac.uk/xpert/attribution/ | Upload image to trace the correct attribution details. |
| Open clip art https://openclipart.org/ | Crowd sourced images (possible issues with licences here) |
| Flickr Commons https://www.flickr.com/commons | Open or openly licensed images. |
| Every stock photo http://www.everystockphoto.com/ | We are a search engine for free photos. These come from many sources and are license-specific. You can view a photo's license by clicking on the license icon, below and left of photos. Membership is free and allows you to rate, tag, collect and comment on photos |
| Makerbook http://makerbook.net/ | A collection of "free" resources, links to repositories for a wide range of media, much of it CC0. |
| Iconmonstr http://iconmonstr.com/ | German site, wide collections of icons in multiple formats and clear licensing section. |
More suggestions will continue to come in so do check out the ALT members list, it is a rich collection of tips and help. This post will also extend the original request on the list in order to summarise for ALTC blog readers the other sources of media out there for use in a range of contexts by presenting an overview of what the video production industry offers to education users of film and imagery.
Stephen tells me, "I used to run video production inside an HE setting (for the OU-BBC partnership) but now I deliver similar outputs in a commercial framework and I am an ALT member. The table below represents our current sources. There is a common perception that material that is paid for is more expensive than material whose license is "free" in the sense of zero-priced. I have found this to be not necessarily the case. The commercial rights holders price the rights they are selling on a rate card basis – this is the technical term for a price list for different volumes and types of material. The rate cards are in fact nearly always negotiable. And there is a saving on overheads when you are dealing with a transaction interface that is set-up to transfer the rights to you efficiently. The biggest costs in producing video are actually of research time, clearance and editorial effort. "
"This year" he continues "my company Digital Learning Associates will access around 500 hours of rights-indemnified material for around 1000 units of education video we are making for clients to use in HE and K-12.. It isn't meant to be a comprehensive supplier list, but it shows a different slice through the content matrix. We have the clearances negotiated for us by ITN Productions, which is a specialist supplier of such services and has a dedicated Education-facing brand ITNEDU."
| | | |
| --- | --- | --- |
| Source | Material | Comment |
| ITN productions | All ITN (news producer) content | Clip rights to a comprehensive library of UK and world news and current affairs content, notably Channel 4 news. |
| ITV | Catalogue of Entertainment and Factual programming as well as quirky archive and classic films — archive stretches from 1920s silent era movies to present day reality TV, documentaries, dramas. | Education rights are sold separately to broadcast rights and often are good value because the rights holders have already made their margins on the broadcast sales |
| Associated Press | Leading global news agency with strong US -based content | Also have older newsreel content. |
| Bloomberg TV | News for business, economists etc | Interviews and packages |
| WNET | PBS (USA) supplier of news packages for Newshour show | Often has deeper analytical content covering science, social sciences. |
| Fox News | Raw news footage from US networks | Useful in politics and current affairs studies |
| Getty | A good access point to one of the world's largest footage archives (in addition to BBC they also represent Oxford Scientific Films, Discovery and Nat Geo) | Production companies can obtain discounts if they put larger volumes through |
| Corporate film makers | Several specialist corporate content makers eg GDS, Multimedia Makers (AUS), Industry News (through ITN) acquire education rights in the process of making this content | |
| Independent production companies | UK Independent producers often retain education rights from their broadcaster sales and are able to license education use at good prices. | PACT (Producers' and Cinematographers' Alliance) identifies sellers. RAW, Lion, ZigZag, Two-Four are companies known to be open to education sales. |
"Some faculties are set up to do their own research and delivery of rich media for teaching and learning assets. For those that do it well, the experience of working in digital media is enriching to staff and students." continues Stephen.
If you are creating media, it is worth investigating how to licence it using Creative Commons licenses as this project did. Understanding how to licence your own creations is an important skill set in a world where digital creation is more commonplace and online presence ever more significant. Media literacy is a key skill if we are to enable learners to navigate the online world of fake news out there. You may also want to include some critical skills for news site evaluation in your delivery!
I made this chart about news sources: pic.twitter.com/qdUWz4StAb

— Vanessa Otero (@vlotero) December 13, 2016
Stephen says, "On the crucial question of securing clearance rights for media use, the scale and legal experience of specialists can help to reduce cost and risk of obtaining licenses. It's worth emphasising that all material has rights attached: there is no such thing as license-free content. The policy issue for education users is how much compliance and documentation they wish to have. Copyright is an emerging and justiciable field and the overheads of operating compliantly in it are high."
According to Stephen, "It is not always the case that departments have the resources, focus and skills to locate and process material to the highest standards. Using contractors can sometimes give useful leverage on quality, value and speed. In the video production industry there are many specialised education contractors, and publishers, universities and online brands all chose to use them from time to time. They bring an intense focus on media disciplines, technologies and styling – which is valuable for some types of education output. These producers in turn have their own approaches for sourcing and clearing archive material commercially, where this is editorially or financially necessary, to ensure their clients acquire appropriately licensed content with legal indemnities."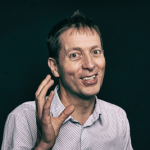 Stephen Haggard, Director, Digital Learning Associates.
If you enjoyed reading this article we invite you to join the Association for Learning Technology (ALT) as an individual member, and to encourage your own organisation to join ALT as an organisational or sponsoring member