September 26, 2019 9:52 am
Hello, my name is Debbie Baff and I have recently started as the new Membership Manager for ALT Association for Learning Technology. I joined on the 1st September 2019 so you may have spotted me during my first week at the #ALTC conference in Edinburgh!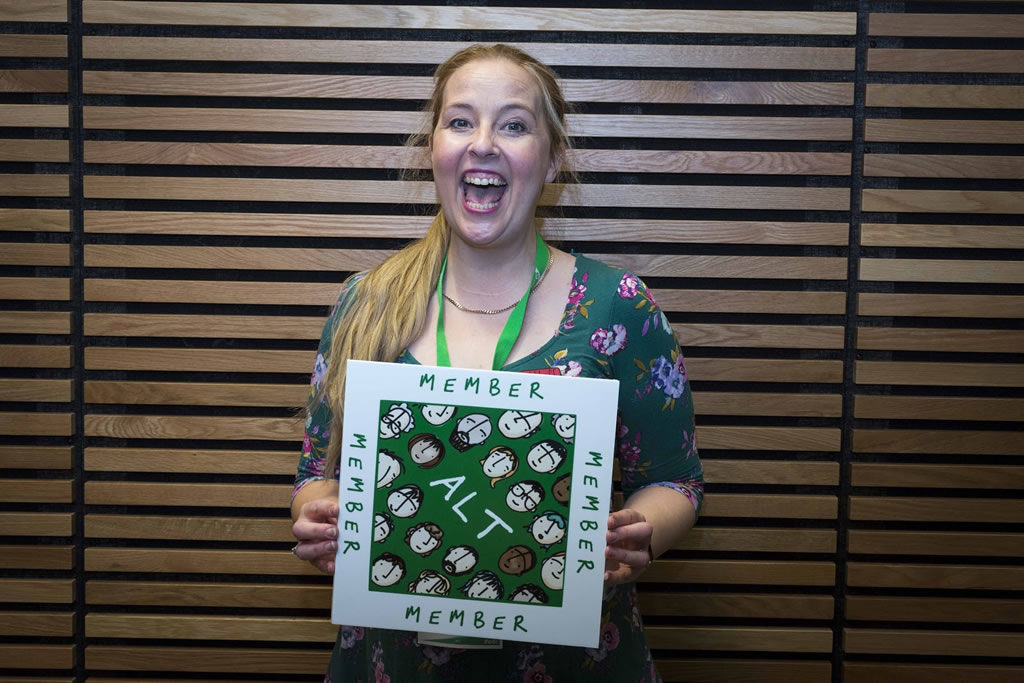 My previous role was as a Senior Academic Developer at Swansea University however I have been involved with ALT for a good few years now as a member and volunteer, as such it is an absolute delight to be officially one of the team on a full time basis !
As a bit of background about me, I have a keen interest in Open Education and am Secretary and Co-Chair for the ALT Open Education Special Interest Group . I'm interested in online, social and networked learning and am in my third year of a part time PHD in E Research and Technology Enhanced Learning at Lancaster University. I tweet at @debbaff and have a somewhat neglected little blog https://debbaffled.wordpress.com/. I'm involved with a number of other initiatives across the open education community such as #lthechat #byod4l and #socmedhe19. You can find out more info here.
My role focuses on leading ALT's work with its growing Membership and managing the CMALT professional accreditation framework. This is an exciting time for me to be joining the amazing ALT Staff Team particularly as we have just introduced our new Associate CMALT and Senior CMALT pathways so I will certainly have a lot to get my teeth into. I also support the work of Members and Special Interest Groups, their governance and development through the ALT Assembly. My first assembly meeting as a staff member will be next week and I am really excited to be involved with helping to devise the new ALT Strategy 2020-2025 for the next five years. As a member, please do get involved directly in the consultation process and make use of our Strategy Suggestion Box.
I'm really looking forward to getting to know more members over the forthcoming weeks and months. Please feel free to drop me a line (membership@alt.ac.uk) to say hello – I would love to hear from you.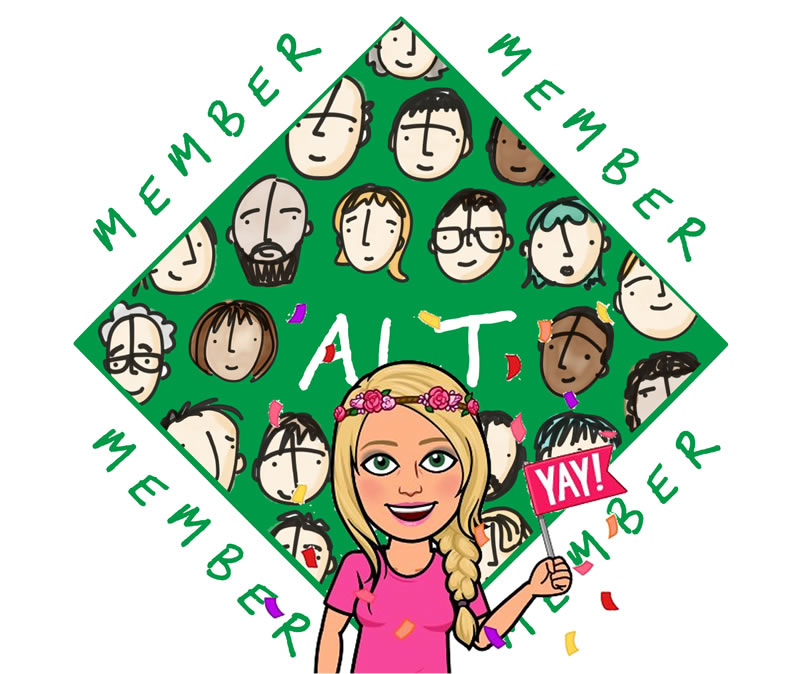 If you enjoyed reading this article we invite you to join the Association for Learning Technology (ALT) as an individual member, and to encourage your own organisation to join ALT as an organisational or sponsoring member.