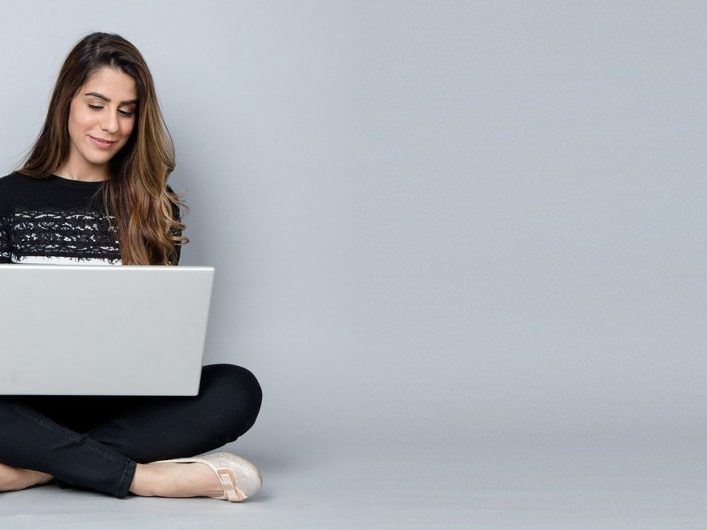 Update: ALT held a webinar, Online learning beyond the technology: Reconceptualising online engagement, on 21 April 2020, with Petrea Redmond and Alice Brown (authors of the paper discussed by Gabi in this post). The recording is available here.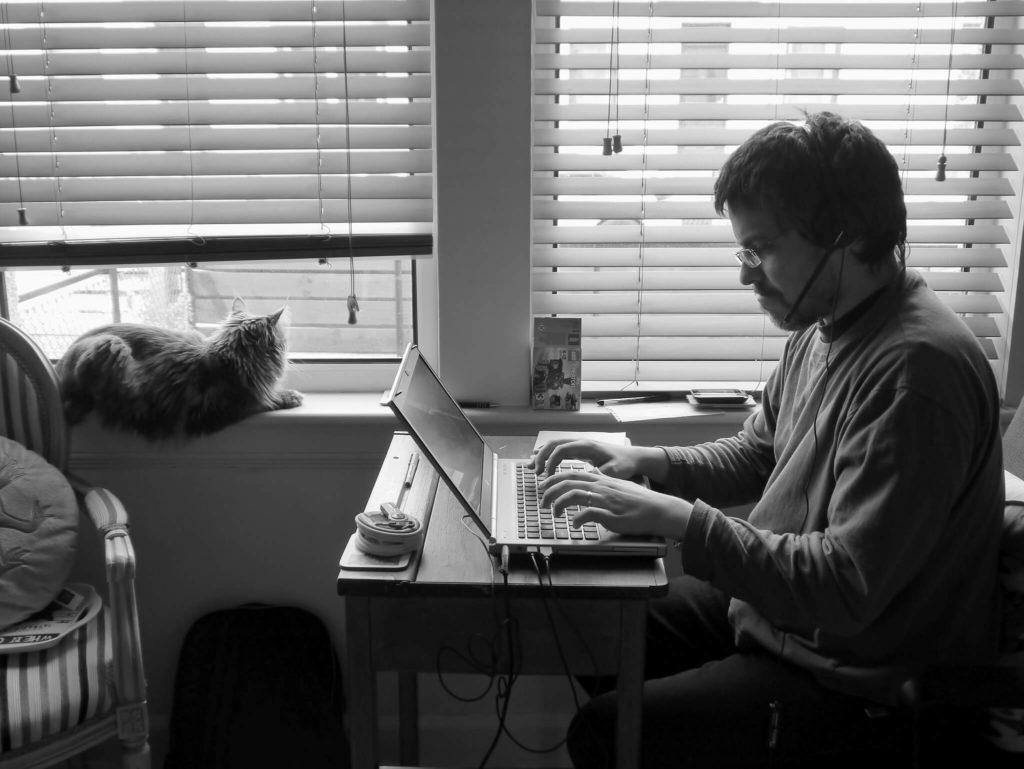 Switching to online delivery?
If you teach at an institution that is affected by the Coronavirus and is temporarily switching from campus-based teaching to online delivery, you may be wondering how you can help your students to engage online. This blog post offers some suggestions, based on a review of the scholarly literature on online engagement by a group of Australian academics (Redmond, Heffernan, Abawi, Brown and Henderson, 2018) – with a shout-out to the authors for making it open access!
Caveat: I am starting from three assumptions, as follows, which I know don't apply in all scenarios:
You work for an institution that has a virtual learning environment (VLE);
Both you and your students have access to connected devices (preferably a laptop/ tablet or computer, but at least a smartphone);
Your institution will provide essential technical support.
(If you don't have these facilities, I recommend you read Tannis Morgan's helpful blog post, Online Teaching with the most Basic of Tools – Email, and browse through the further resources at the end of this post.)
An online engagement framework
In the review by Redmond et al. (2018), the authors found that online engagement can be categorised under five headings: emotional, social, collaborative, cognitive and behavioural engagement. I'll deal with each of those below, but first, it's worth noting that there is opportunity lurking in the crisis, in that there can be some real benefits to students to learning online, for example:
Online learning is flexible in terms of time and place.
Online learning can be more inclusive. Since there are a variety of alternative ways to participate, the students who tend to speak the most in class might be less dominant online, and the quiet learners might contribute more ideas in writing.
Written records can be kept of the learning, for example in discussion forums, which students can refer back to later.
Students will learn new ways of communicating and managing relationships online, which may be useful in other situations, such as in employment.
The ideas suggested below all make the most of these advantages, while at the same time aiming to enable each of the different kinds of online engagement.
Emotional engagement
Your students may be feeling a sense of isolation, as well as some anxiety about learning online. You can help by setting a welcoming, inclusive tone in all your communication, and by keeping students informed about where to find things online and what to expect. You can do this by making regular (at least weekly) announcements in the VLE. You could also set up a discussion forum on the VLE for queries about the course. Let students know when you will be checking the forum (for example, from 10am to 11am daily on weekdays), so that they know when to expect your replies. Also, look for ways to tap into students' motivations to learn and their interest in the subject area. One way to do this is by inviting personal responses in discussion forum activities, being careful not to put pressure on students to self-disclose if they don't want to.
Social engagement
Social engagement is extremely important in online learning – most students want to feel a sense of belonging to a community. Opportunities for building social relationships online are therefore critical. To facilitate this, you could set up a discussion forum and invite students to introduce themselves to one another, or if they know each other already, to share something about their lives beyond the university, or their reasons for choosing to study this subject. Sometimes, students will also set up their own social media-based groups outside of the VLE. Don't worry if they don't ask you to join these groups – in fact, it's generally better for staff not to go into students' social spaces. However, you could encourage them to be inclusive and to invite all their peers if they do talk about setting up such groups.
Collaborative engagement
Collaborative engagement goes beyond social engagement in that it is more focused on learning with and from other people. You can set up discussion forums that encourage students to share their understanding and to respond to one another, or ask students to research a topic in pairs and give a joint mini-presentation in a web-conferencing session. Collaborative engagement is also about students connecting to institutional resources and opportunities, and so you might want to signpost students to library, wellbeing and employability resources. These materials may become more important for students while learning online, as they may have more time to explore and reflect on the opportunities available to them.
Cognitive engagement
Cognitive engagement is a key aspect of every student's success, and involves skills that we usually refer to as study skills and academic writing skills. Assuming that your module assessment focuses on these skills, one way to encourage cognitive engagement is to keep the final assessment in mind in the design of any online activities you create. If you can set up quizzes on your VLE, these are a good way for students to self-assess and receive instant feedback. Discussion forums and web-conferencing sessions can be used for students to practise developing arguments, integrating ideas, and justifying decisions. Cognitive engagement is integrally interwoven with the other kinds of engagement, and so by thinking about engagement holistically, you will increase the chances of your students engaging deeply with their learning.
Behavioural engagement
In some ways, behavioural engagement may be more visible online than face-to-face. For example, you can see whether students are viewing lecture recordings or clicking on resources in the VLE. However, in much the same way that students' attendance at physical lectures does not indicate anything about their cognitive engagement, these basic VLE analytics will not be hugely informative. This is one reason why you may want to set up other engagement opportunities. Some ideas follow.
Lecture recordings do not have to be based on the format of your usual hour-long classroom lecture. If you're recording lectures at home, you might want to experiment with different formats, such as shorter summary lectures followed by other activities (see below). These recordings will no doubt find their way back into your teaching when you're back on campus.
Quizzes can help students to know whether they are on track. They can be time-consuming to set up, but once created, can also be reused, even when normal, classroom-based teaching resumes.
I've recommended the use of discussion forums above for all the different kinds of engagement. Discussion forums tend to be inclusive, as they allow for flexible participation, and they generally don't require much bandwidth. If you've not used discussion forums before, here are some tips:
Avoid completely unstructured discussion forums – these are unlikely to engage learners.
Structure discussion forum activity by asking questions that are related to the course assessment, so that students see value in participating.
Ask open-ended questions, so that all students can contribute something original.
Encourage students to respond to others, and not just to 'broadcast' their own views.
Don't set word limits – this will stifle the discussion.
Give each discussion forum a time frame. Topic-specific forums generally work well when run over one or two weeks. This also helps to pace students through the syllabus.
You don't need to read and reply to every comment yourself – instead you could write a general response to everyone at the end of each weekly/ fortnightly discussion period.
Web-conferencing sessions are another good way to get online engagement. If you can divide your cohort into small groups (fewer than 30 students), then you can invite students to speak using their microphones. Students can also type in the chat box during the session, and this mode of communication appeals to some students. Remember though, that not all students will be able to participate in these sessions, especially if they are in distributed time zones or don't all have good connectivity. If you think this is the case in your cohort, it is advisable to avoid web-conferencing altogether and just use discussion forums.
Concluding thoughts
If you were not sure where to start in the switch to online delivery, I hope this post has given you some ideas for engaging your students. I strongly recommend that you familiarise yourself with your institution's guidance on how to use the VLE and its associated tools, and then schedule a chat with a learning technologist (AKA educational developer, instructional designer, etc.) in your institution if you have any questions. Try to plan for the use of unfamiliar technologies in advance, as your support team may be stretched to capacity and they may not be able to help you at short notice. (See Matt Crosslin's Emergency guide to getting this week's class online in about an hour or so if your need is more urgent.)
Remember you can also look for help elsewhere – for example, there are some wonderful Twitter folks offering to answer questions under the hashtags #digped and #PivotToOnline, and lots of great resources being shared there. Look for creative solutions. It won't be perfect, and you might need to make some compromises, but who knows, you might find new ways to engage your learners that endure beyond the pandemic.
To end with, here are some great sources of further guidance:
If you'd like to share your response to this post or ask a question, please use the Comment box to do so. I look forward to hearing from you!
Reference
Redmond, P., Heffernan, A., Abawi, L., Brown, A., & Henderson, R. (2018). An Online Engagement Framework for Higher Education. Online Learning, 22(1), 183–204. https://doi.org/10.24059/olj.v22i1.1175 [CC-BY]
Author Info: Gabi Witthaus is a consultant at Art of E-learning. She is doing her PhD on the online engagement of refugees and asylum seekers in HE. She also works in the College of Arts & Law Digital Education Team at the University of Birmingham. Twitter: @twitthaus Blog: www.artofelearning.org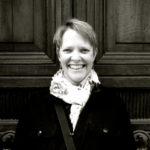 If you enjoyed reading this article we invite you to join the Association for Learning Technology (ALT) as an individual member, and to encourage your own organisation to join ALT as an organisational or sponsoring member.