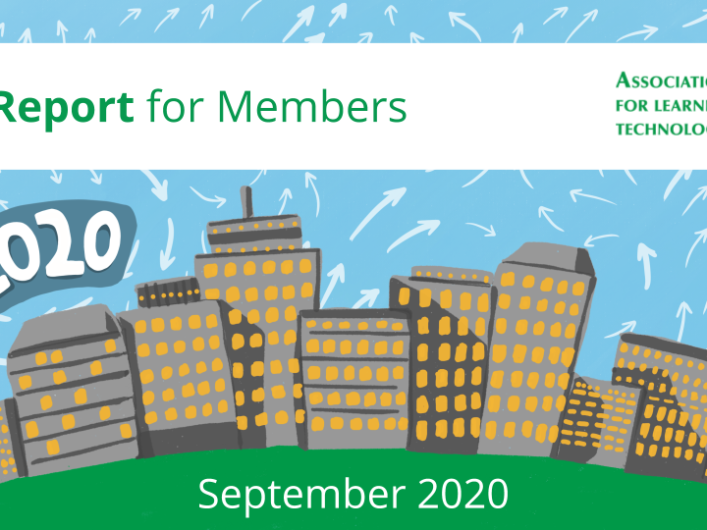 September 11, 2020 12:18 pm
Dear Members
Since my last report to you in June, much has happened in our community and the Association. From senior leaders to new recruits, everyone in Learning Technology has been working flat out to prepare for the start of the new academic year and continuing to cope with the impact of the pandemic.
Whilst it is gratifying to see the importance of the profession coming to the forefront in many organisations across sectors, the challenges we continue to face are enormous and the stakes are high for staff and learners alike.
Even without the usual preparations for our Annual Conference, we have had an exceptionally busy few months supporting Members, sharing expertise and providing input to policy makers.
Here is a quick summary of key developments:
To support Members through the start of the new term, we have a full programme of events and activities planned for autumn, including:
We are seeking input from Members to ALT's response to the Sir Michael Barber Review of Learning and Teaching Online, and if you would like to contribute, please email me ceo@alt.ac.uk .

Looking a few months ahead, we will be holding our usual Online Winter Conference, which this year will celebrate the Learning Technologist of the Year Awards. By popular request we are establishing a very special community award for all Learning Technologists, so save the date. On Thursday, 17 December everyone is invited to collect their award at our virtual awards ceremony!
Dr Maren Deepwell
Chief Executive
ceo@alt.ac.uk