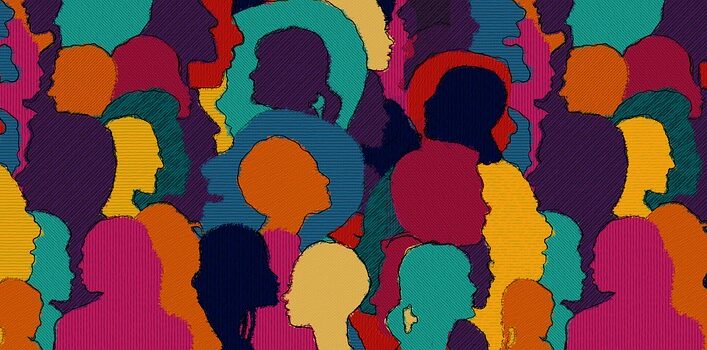 What would a truly diverse educational technology community look like? How can we attract and retain colleagues of diverse ethnicities to the sector AND see them thrive?
Matt Lingard is the Digital Learning Director at London College of Communication (UAL) and the Co-Chair of Annual ALT Conference 2021 &
Dr Monica Chavez, Educational Developer (TEL) at the Centre for Innovation in Education at the University of Liverpool
Disruption of traditional conferencing and impenetrable networks matters to diversify digital education. One just needs to look at editorial boards, conference presenters and TEL influencers to realise race equality has not often been part of the conversation. Initiatives such as #femedtech have shown their support to marginalised groups within educational technology (e.g. women, BAME, disabled and differently abled academics, and other under-represented groups). However, there is a lot to be done to disrupt the traditional forces that shape a community of practice.
Organisational research suggests that established communities of practice tend to favour stability and conformity as opposed to new practices and innovation (Gherardi, 2009 a, b). The Anti-racism & Learning Technology Community of Practice (AR&LTCoP) emerged in response to the obvious lack of ethnic diversity in the sector, and aims to raise awareness on belonging in the workplace to reduce racial inequities and micro-aggressions, and empower all colleagues to be allies in creating a better ed tech community where all voices are heard.
The AR&LTCoP has been meeting since November 2020 to address these challenges and currently encompasses three areas of activity:
Guidance for Content Developers. The focus of this area of activity is to create a set of recommendations to incorporate anti-racism in digital learning content.
Research Connected Activities. Research, seminars and advances in the field of digital education are covered in this area. For example, diversity and digital leadership, and the influence of biases in Artificial Intelligence and machine learning.
Mentoring & Coaching. This area of activity aims at creating connections between colleagues who wish to support and receive support for career advancement and managing the complexities of an increasingly fast-changing work environment.
As a developing community of practice, we guide our conversations and interactions using the 5 community principles we established to create a community ethos and sense of belonging for all members:
Use welcoming and inclusive language.
Be respectful of different viewpoints and experiences.
Be allies to each other and beyond.
Be active listeners.
Be conscious and respectful of the difficulty of sharing personal or sensitive stories.
In addition, in our monthly meetings we discuss work-related issues such as recruitment of diverse candidates, work allocation in diverse teams, and how to be a disruptor of a system that seems to be designed to favour particular profiles. These conversations, guided by research, aim to problem solve towards a more equitable workplace.
The AR&LTCoP ultimate purpose is to not only raise awareness, problem solve and bring together colleagues who wish to advocate for a more equal workplace and society. With our work we aim to diversify, inclusify (see Johnson, 2020), and create belonging in the educational technology community.
The group is currently working on a series of blog posts to describe the three areas of activity, a series of video case studies, and a monthly reading club. One of our goals for this year is to make this community of practice a Special Interest Group for ALT, but most importantly, to raise awareness and start addressing diversity and belonging in the sector.
Next steps
Join the Anti-Racism & Learning Technology Group
The group is open to anyone wanting to join. Find out more and sign-up for access to our group in Microsoft Teams site.
https://bit.ly/arltg
Complete TELFest NW's online survey – Racism & Sexism in TEL Survey
The purpose of this research project is whether individuals working as Learning Technology Developers, Educational Developers, or in similar roles have experienced racism or sexism in their workplace.
https://go.alt.ac.uk/3rGIRgw
References
Gherardi, S. (2009a). Communities of practice or practices of a community? In S. Armstrong and C. Fukami (Eds.), Handbook of Management Learning, Education and Development (pp. 514–30). London: Sage.
Gherardi, S. (2009b). Introduction: The Critical Power of the 'Practice Lens'. Management Learning, 40(2), 115-128.
Johnson, S. K. (2020). Inclusify: The Power of Uniqueness and Belonging to Build Innovative Teams. Harper Business.